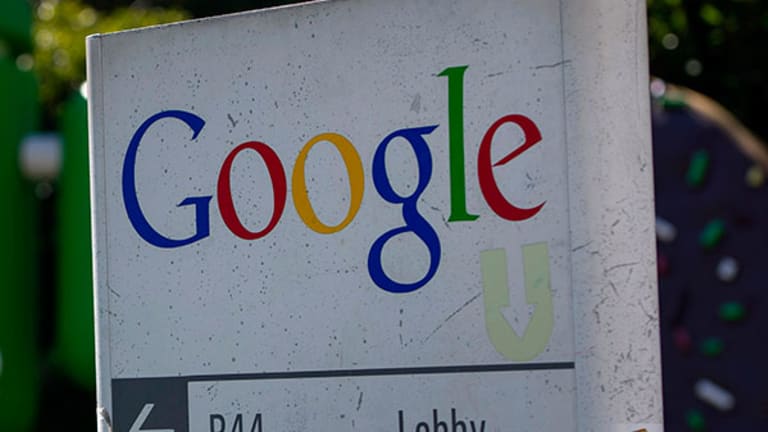 Publish date:
Snapchat: A Race For Retinas, Not Revenue (Update 1)
Facebook tried to buy Snapchat for $3 billion, and was turned down. $4 billion from Google isn't enough, either.
Facebook tried to buy Snapchat for $3 billion, and was turned down. $4 billion from Google isn't enough, either.
Updated from 9:19 a.m. to provide more analysis about Instagram in the sixth paragraph and comment from Google.
NEW YORK (TheStreet) -- Facebook (FB) - Get Report tried to buy Snapchat for $3 billion, and was rebuffed. Apparently, $4 billion from Google (GOOG) - Get Report may not be enough, either.
Venture capitalist and noted tech pundit Om Malik tweeted that Google tried to buy Snapchat for $4 billion after word of the Facebook acquisition offer went south, as more people continue to hype up the possibilities of the application, despite the company having no revenue. For now, it's about eyeballs and engagement.  Money comes later.
Google declined to comment on the story. Snapchat could not be reached for comment.
Snapchat is growing at an exponential rate, with 350 million users around the world, sending 6 to 10-second clips to their friends and family, in a way that's different from texting, tweeting or posting to Facebook.  After the user opens the message, akin to an email, it disappears - something that's very valuable to its users. "I think it'll have a long lasting appeal," says Missy Domenchello, 23, who first started using Snapchat about eleven months ago. "I think it's really private, and that's what's good about it."
This tweet from the Federal Communications Commission says it all about why people are flocking to the service in droves.
Talk that Snapchat is garnering the attention of Silicon Valley giants is not new. Facebook tried to purchase the Evan Spiegel-led company for $1 billion last year, and that fell short as well.  The social network then went on to build its own version of Snapchat, Poke, which failed miserably.
There's been a lot of chatter that the valuations we're seeing on these private companies are "bubble-like," something I agree with.  I've questioned the valuations we've seen on these companies, particularly Pinterest, which recently raised $225 million, giving the company a $3.8 billion valuation.  I believe that of all the Internet companies in the Valley right now, Pinterest is the one most likely to live up to its valuation, given its demographic, usage, and appeal for consumers, but that doesn't mean $3.8 billion isn't a lot of money for a company with no revenue right now.
Snapchat's potential business model is harder to see, given the messages disappear after users open them.  It's also not an open platform, a laTwitter (TWTR) - Get Report, or Instagram, which sold to Facebook for roughly $730 million. Instagram sold out when it had just over 30 million users, and it now has more than 150 million monthly active users (MAUs), according to the latest statistics released by the company. 
That said, Facebook, Google and perhaps others don't care about revenue right now. It's all about eyeballs and engagement, and Snapchat has more of that than perhaps any other messaging platform. Whatsapp, another popular messaging app, has over 350 million monthly active users (MAUs), but for now, Snapchat is the company du jour.
Amanda Spagnuolo, 22, notes she uses it all the time, and she's constantly sending pictures back and forth to her friends, of which she has easily 50 or more using the service.  "It's more entertaining to send a message with an image," Spagnuolo said in an interview. "My friends feel the same way."
People are using Snapchat for more than just sending silly photos to friends, and that's part of the reason why Facebook offered $3 billion in cash for the company, and why Google reportedly upped the ante.  There are also reports that Tencent approached Snapchat looking to buy the company at a valuation of around $3 to $4 billion.
Messaging platforms, such as Snapchat, Whatsapp, Instagram and others, have changed the way that information is shared.  Snapchat has even been mentioned as a possible tool for insider trading, given the nature of the disappearing messages.
For Google, Facebook and other potential bidders, Snapchat and its unique way of allowing people to converse are worth at least $3 billion or $4 billion to them, even if investors and the media start to question valuations. 
There's always the fear that Snapchat's explosive momentum will die down, and that Spiegel, who according to The Wall Street Journal, will discuss financing options next year, may look like a fool for not taking the money being thrown at him right now. Given low interest rates, the run up in equity markets and confidence in Silicon Valley, Spiegel may well wind up getting more than the $4 billion Google offered, and perhaps Facebook comes back a third time for the Los Angeles-based Snapchat, with an offer of $5 billion or more.
For now, it's all about eyeballs and engagement, and not revenue. Spiegel's Snapchat has that ad naeuseam.
Because this time, it's different.  It always is, right? ;)
--Written by Chris Ciaccia in New York
>Contact by Email.