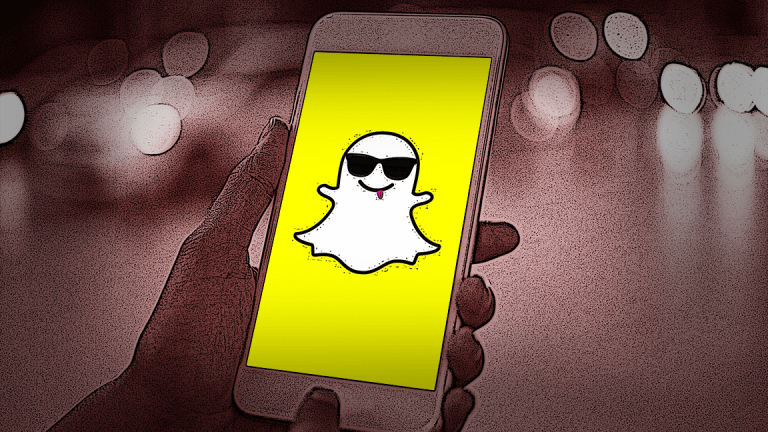 Publish date:
Snap Looks to Hard Re-Set on Messaging App as Billions Tumble From IPO Value
Snap was worth $33 billion at its post-IPO peak. It could shed $3.25 billion more when the market opens Wednesday.
Snap was worth $33 billion at its post-IPO peak. It could shed $3.25 billion more when the market opens Wednesday.
Snap Inc. (SNAP) - Get Report shares could shed more than $3 billion in value at the start of trading Wednesday after CEO Evan Spiegel said the group may need to completely re-think its messaging app design after a disastrous third quarter earnings report that has investors questioning its much-hyped decision to go public earlier this year.
Snap posted a loss of 14 cents a share in the three months ending in September while revenues, the bulk of which come from selling ads, did rise 61% to $208 million, but even that figure trailed analysts' estimates of $237 million. Revenues per user, a key metric for the group, increased to $1.17 but again fell shy of the Street consensus of $1.30.
The dispiriting numbers -- not to mention the stock's 48% decline since its post-IPO peak -- were not lost on the company's founders, including Spiegel, who essentially pledged a hard re-set of the hard-to-use app which is slowly losing the hold it once had on the imagination of users and investors alike.
"The one thing that we have heard over the years is that Snapchat is difficult to understand or hard to use, and our team has been working on responding to this feedback," Spiegel told investors on a conference call late Tuesday. "As a result, we are currently redesigning our application to make it easier to use."
"There is a strong likelihood that the redesign of our application will be disruptive to our business in the short term, and we don't yet know how the behavior of our community will change when they begin to use our updated application," he added. "We're willing to take that risk for what we believe are substantial long-term benefits to our business."
As TheStreet's founder, Jim Cramer noted, Snap's problems aren't only limited to its hard-to-grasp interface.
Snap's third quarter miss was also, at least in part, linked to a switch in its business structure that has the Venice, Calif.-based group moving to a digital auction platform for ad sales -- similar to those used by Google (GOOGL) - Get Report and Facebook (FB) - Get Report -- that will reduce prices in the short term for more scalability going forward.
The group also booked a $40 million charge linked to a heap of unsold 'Snap Spectacles', which had an inbuilt camera, that were launched with much fanfare earlier this year and failed to take off.
Swiss investment bank UBS AG (UBS) - Get Report clipped its price target for Snap to $7 a share in a research note entitled: SNAP Crackle Flop - Scaling Users & Ad Business Proves Challenging. JPMorgan also reduced its view on Snap to underweight with a price target of $10 per share.
Snap shares were marked 20.6% lower in pre-market trading in New York, indicating and opening price of $12 each at the start of trading Wednesday. That would hive around $3.25 billion from the company's market cap which, at the peak of its post-IPO trading -- $29.44 -- was valued at $33 billion.