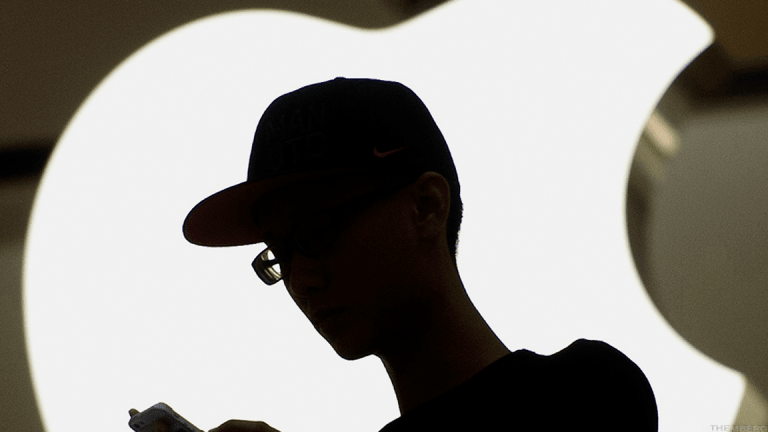 Smartphones Are In a Mid-Life Crisis. Can Cameras and Foldable Screens Solve it?
As the smartphone industry grapples with saturation, longer upgrade cycles and heavy competition, higher prices are only part of the answer for Apple, Samsung and others.
As the smartphone industry grapples with saturation, longer upgrade cycles and heavy competition, higher prices are only part of the answer for Apple, Samsung and others.
The smartphone industry is having an existential crisis.
Stiff competition, longer upgrade cycles and underwhelming new technology are just some of the issues dragging down smartphone sales, but the results are clear: Hawking premium phones isn't quite the gold mine it used to be, nor does it hold the same allure for investors as it used to. 
Recent statements by Apple and Samsung, and the reactions by investors, made this new reality all the more clear. Apple recently slashed its revenue forecast by billions due to slow iPhone sales, further extending a steady stock decline since October 2018; similarly, Samsung shares fell sharply last week after it reported weaker-than-expected sales.
Industry analysts say that the smartphone slowdown, driven in part by fewer carrier subsidies and higher quality units, has been years in the making. Some are contemplating whether forthcoming advances like 5G, the next-generation cellular network that will open up in U.S. markets over the next few years, could spur a smartphone revival. But the use cases aren't yet readily apparent to the average consumer, making it tricky to forecast how it may, or may not, boost smartphone sales in the long term. 
"Quite frankly, we don't have any devices out there yet that can show consumers what it does," said Brad Akyuz, a mobile industry analyst at NPD Intelligence. "Looking at how 5G is being marketed today, all of these use cases we're seeing are around the enterprise advantages, like smart city applications."
In the meantime, major smartphone makers including Apple and Samsung have been compensating for a slowdown in sales, in part, by aggressively ratcheting up prices on new models over the past several years. That has translated into some positively-spun data points for Apple like rising average selling prices. But as evidenced by the strong reaction to Apple's recent fourth quarter revenue warning, investors seem far more worried than reassured by its iPhone sales results, which still comprise a majority of Apple's revenue.
Pricing isn't the only area in which the smartphone industry is trying to combat saturation. Apple, Samsung and others are seeking to break through the competition with upgraded features -- even ones that could be interpreted as a bit gimmicky. According to GSMA Intelligence's Peter Jarich, much of the innovation in the marketplace nowadays is around cameras.
"Probably more than anything it's the cameras -- we went from one, to two, to now we're seeing discussions of four to nine cameras," he said. Last week, a report suggested that Apple is plotting a three-camera phone for 2019 release, and other companies have either rolled out or piloted phones with four or more. Other companies are testing design boundaries: Samsung, for example, is expected to roll out a foldable smartphone relatively soon that, according to rumors, could be priced in the $1,700 range.
As for how much higher phone prices could go, it's an open question. As upgrade cycles have extended, consumers aren't as turned off by high-priced phones, which are increasingly accepted as an important spending priority on par with a computer or even a car.
"To some extent it's trial and error, but that's also what you do with new technologies -- you know there will be a certain group of people who must have this first version, the early adopters, and they help you build the scale and bring the price down," added Jarich, speaking of the forthcoming foldable phone from Samsung.
How many people want a phone that folds? Who knows. But more than a decade past the advent of the tech, it's worth a shot.   
Apple is a holding in Jim Cramer's Action Alerts PLUS member club. Want to be alerted before Jim Cramer buys or sells AAPL? Learn more now.