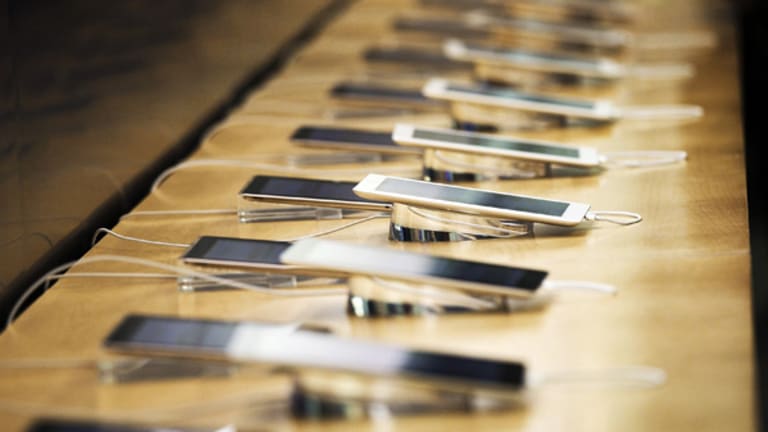 Sirius XM Won't Be Caught in Big Three Pileup
Sirius XM is not as closely tied to the Big Three automakers as the market seems to be indicating in its stock price.
Sirius XM
(SIRI) - Get Free Report
shares have plummeted as concerns mount over the fate of the Big Three automakers, but the satellite radio provider's revenue is not as closely tied to Detroit as the market seems to be indicating.
Sirius XM shares are trading below 20 cents a share, as investors are pricing in the likelihood that a bankruptcy filing by
General Motors
(GM) - Get Free Report
,
Ford
(F) - Get Free Report
or
Chrysler
will probably drag Sirius XM down as well. The company leans on the vehicle installation side of its business, referred to as original equipment manufacturer, or OEM, is key to the company's success as a merged unit.
But while the long-term growth of Sirius XM is clearly closely tied to auto sales, the combined company is less reliant on any single automaker than they were before the Federal Communications Commission approved the long-awaited merger in July. James Ratcliffe, associate director of media equity research with Barclays Capital, points out that the merged company has arrangements with
Honda
(HMC) - Get Free Report
and
Toyota
(TM) - Get Free Report
, so an automotive base in which to install satellite radios still exists beyond Detroit.
"In the event of a hypothetical Chapter 11 filing by one of the automakers, relatively little would change for Sirius XM," says Ratcliffe. "It doesn't make much difference in who sells those cars. If there are a million fewer cars being sold by the Big Three, and those are being picked up by Toyota or Honda, there's no noticeable difference for Sirius XM."
The assumption, of course, is that automakers will continue to sell vehicles. That may be tough to believe, as October sales data were abysmal and show few signs of improving. Compounding the problem is the fact that potential auto buyers have been unable to secure a loan due to tighter credit lending, which has also depressed sales. GM's U.S. sales plummeted 45% last month, Chrysler's sales fell by 35% and Ford's lost 30%.
The woes of automakers have been so pronounced that chief executives of the Big Three appeared with hat in hand in the nation's capital last week to request $25 billion in aid. Democratic leaders now want the
to return in December armed with a better plan of how a Congressional bailout could save their companies.
But while monthly auto sales have continued to show a rapid drop, demand for cars in the U.S. still exists, almost guaranteeing that some quantity will be sold. While vehicles may not necessarily be sold by the Big Three, Sirius XM has relationships with every automaker. If credit conditions improve, it will likely usher in a round of buyers that were previously unable to secure a loan for an auto.
"The mix of who sells those cars and the financial ownership is much less important," says Ratcliffe. "As long as cars are getting sold, it doesn't matter who's selling them. So long as there is demand and somebody is making cars to put satellite radios in, there will be a business."
Even if Ford or GM filed for Chapter 11, the revenue stream from autos they sell would not necessarily come to an abrupt end. Sirius XM is essentially a vendor that pays cash to the automakers for a share of the revenue, unlike
Visteon
(VC) - Get Free Report
,
Lear
(LEA) - Get Free Report
or
American Axle & Manufacturing
(AXL) - Get Free Report
. In the event of a bankruptcy filing, it's likely the automaker in question would leave the relationship with Sirius XM untouched as it would continue to generate cash.
"Regardless of whether you're the federal government or you oversee the bankruptcy proceeding, you are interested in maintaining this cash inflow," says Ratcliffe. "Sirius XM is a net contributor to the automakers. It's not a supply contract. It's more of a customer relationship. This is not the sort of contract that would get restructured in a bankruptcy."
Of course, the revenue share economics for Sirius XM varies a little bit with each automaker, with the older agreements being less beneficial to Sirius XM than the newer ones. Ratcliffe says that GM is one of the older relationships and that the revenue share Sirius XM pays to GM is notably higher than the revenue share to everybody else. "On the margin, the larger the portion of the U.S. vehicle fleet that is non-GM, the lower the costs are," Ratcliffe says.
Ratcliffe takes it a step further, though, arguing that in the near term it would be a benefit to Sirius XM's cash flow if there were fewer autos sold in the U.S. "If fewer cars are being sold, that's less money being spent acquiring new customers," he says. "Down the line, that reduces the number of radios in cars. But in the near term, you're spending less money upfront, which improves their cash flow position."
While the idea of selling less satellite radios sounds awful for Sirius XM's prospects, Ratcliffe may be right. In the company's third-quarter earnings report released earlier this month, Sirius XM said its cost per gross subscriber addition was $74, an improvement of 15% over the year-ago cost per gross subscriber addition of $87. Essentially, a lower auto sales number means that $74 figure could come down even further -- meaning Sirius XM would spend less cash.
Sirius XM could certainly use the cash, too, considering it has roughly $1 billion in debt that comes due in 2009. Concerns over the company's ability to refinance the bulk of its debt has been a major source of distress and anguish for
and its shareholders.
But if that scenario were to play out, Sirius XM would then have to focus more on other key metrics, such as its churn rate and conversion rate, both of which have been weak. Churn measures the frequency that subscribers leave the service. In the third quarter, Sirius XM's churn rate rose to 1.7% from 1.6% in the year-ago quarter. The conversion rate, which measures how many free trials from auto installations turn into paying subscribers, fell to 47% from 50.7% a year ago.
Even if Sirius XM were to escape the carnage in the auto industry, it would be little comfort to shareholders that have stuck with the stock as long as they have. The stock has fallen almost 95% year to date and 90% since the merger in late July. At 15 cents a share, though, any good news for the satellite company's survival is good news.
"The core question for them is how many cars are being sold in the U.S., as that's the key driver to growth of their addressable market," Ratcliffe says. "
A bankruptcy by an automaker would've made a big difference in the days before the companies merged. Now that there's one company, the scenario is much better."