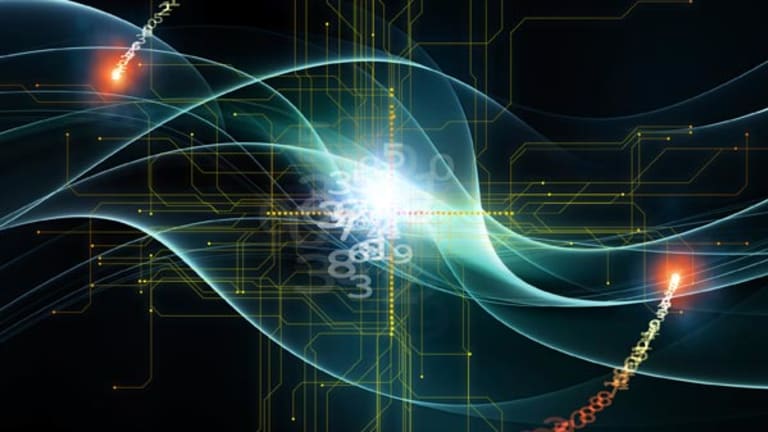 Sirius XM Makes New Friends
Sirius XM shares traded higher following favorable comments from ratings agencies Moody's and Standard & Poor's.
Sirius XM shares traded higher following favorable comments from ratings agencies Moody's and Standard & Poor's.
(Updates with closing share price)
Sirius XM
(SIRI) - Get Report
subscribers may not think very much of the new
Apple
(AAPL) - Get Report
, but it appears the ratings agencies are warming to the satellite radio operator's overall prospects.
After the company's XM Satellite Radio subsidiary announced Monday it would issue
$350 million in senior, secured notes
, Moody's Investors Service and Standard & Poor's seem slightly more optimistic on the embattled company.
In an update Tuesday, Moody's upgraded Sirius XM's speculative grade liquidity rating to SGL-3 from SGL-4, which the firm said "reflects the reduction in near term maturities due to the $350 million bond offering." Moody's also said the rating outlook remains positive.
"The positive rating outlook reflects the improved potential for Sirius XM to address its near term maturities and allow additional time to combine the XM and Sirius operations and realize the cost saving benefits from the merger," Moody's said in the report.
The review wasn't completely glowing, though. Moody's assigned a Caa1 rating, which is below junk, to XM's proposed $350 million senior secured notes, which the firm said reflects the slightly higher amount of secured debt.
Additionally, Moody's said that while the company's earnings and cash flow performance have improved since the July 2008 merger, it "remains concerned that
could increase due to weakness in consumer spending and auto sales, challenging the company's ability to sustain positive
earnings before interest, taxes, depreciation and amortization, or EBITDA."
Meanwhile, Tuna Amobi, an analyst with Standard & Poor's Equity Research, said the $350 million senior note offering shows the company's ability to refinance maturing debt for XM and suggests the "continued thawing of credit market, effectively buying more time to navigate near-term operational challenges."
Amobi took it a step further, saying that he views the current credit conditions "in sharp contrast to just few months ago," when Sirius XM was nearly forced in bankruptcy before receiving a cash infusion from
.
These comments come as Barrington Research offered its own optimistic view of Sirius XM. In a research note Tuesday, the firm upgraded shares to outperform and assigned a stock price target of 70 cents, which is 75% higher than where shares currently trade.
Barrington Research said the upgrade comes thanks to
by the management team across several line items, with more cuts possibly looming. Additionally, the note pointed out added revenue sources, especially a royalty recovery fee with broad application, which is expected to boost revenues.
Sirius XM shares ended Wednesday trading up 6.7% to 40 cents a share. The stock is still down nearly 80% from a year ago, but shares are up a whopping 230% since the start of 2009.