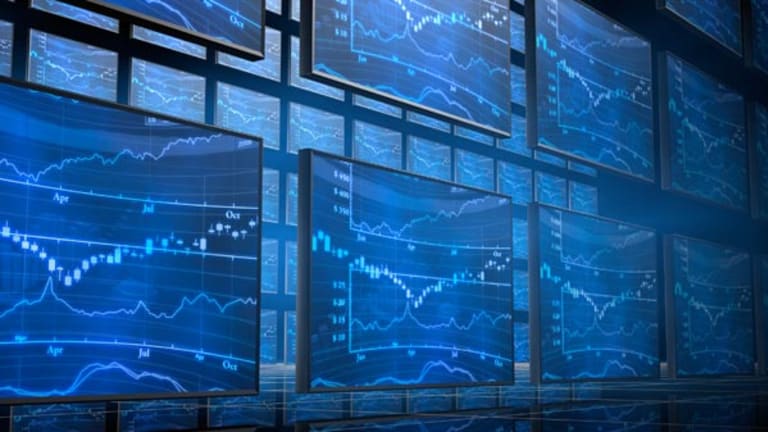 Sirius Shares Slide on Subscriber Data
Sirius XM reported first-quarter results that came in below expectations, although the company raised its full-year view and cut several costs.
Updated from 8:52 a.m. EDT
Sirius XM
(SIRI) - Get Sirius XM Holdings, Inc. Report
fell short of expectations with its first-quarter results as its subscriber count fell, but the company upped its full-year view and saw a decrease in costs.
The satellite-radio operator recorded a first-quarter net loss of $50.4 million, shrinking from the year-ago loss of $104.1 million.
The net loss attributable to common stockholders was $236.6 million, or 7 cents a share, compared with a year-ago loss of $104.1 million, or 7 cents a share. Common shares outstanding totaled 3.52 billion in the current quarter, compared to 1.47 billion in the year-ago quarter.
Revenue rose 5% from a year ago to $605.5 million, Sirius XM said.
On average, three analysts expected a loss of 2 cents a share on revenue of $646.5 million, according to Thomson Reuters.
Looking ahead, Sirius XM said it now expects to achieve over $350 million in full-year adjusted income for 2009, up from the company's previous guidance of over $300 million it provided in March.
Sirius XM said it ended the first quarter with 18.6 million subscribers, up 3% from the same quarter a year ago but down 2% sequentially. The company saw 1.34 million gross subscriber additions, but deactivations totaled 1.74 million. That's good for a net subscriber loss of 404,422.
"With a 5% increase in pro forma revenue and a 23% decrease in cash operating costs, these results demonstrate our focus on improving profitability despite slower automobile sales and a 2% sequential decline in satellite radio subscribers," said CEO Mel Karmazin in a statement.
Karmazin also noted that Sirius had $108.8 million in first-quarter pro forma adjusted income from operations, as compared with first-quarter 2008 pro forma adjusted loss from operations of $70.2 million.
The subscriber data apparently didn't sit well with investors, who drove the stock down 13.4% to 46 cents in recent trading.
Several key metrics weakened for Sirius XM in the first quarter. The conversion rate, which measures the number of subscribers who receive the service after a promotion period ends, fell to 44.9% from 51% a year ago.
Average monthly churn, which measures how many subscribers left the service, inched higher to 2.2% from 2.1% in the previous quarter and 1.8% in the year-ago quarter. Additionally, the average revenue per subscriber slipped to $10.43 from $10.48 a year earlier.
On the positive side, cost per subscriber acquisition shrank to $61 from $82 in the year-ago quarter. Negative free cash flow dropped to $3.6 million from $311.1 million in the year-ago quarter.
Additionally, the company saw costs decline almost across the board. Satellite and transmission costs decreased 23%, programming and content costs decreased 10%, cost of equipment decreased by 50%, general and administrative costs decreased 32% and sales and marketing costs decreased 35%.