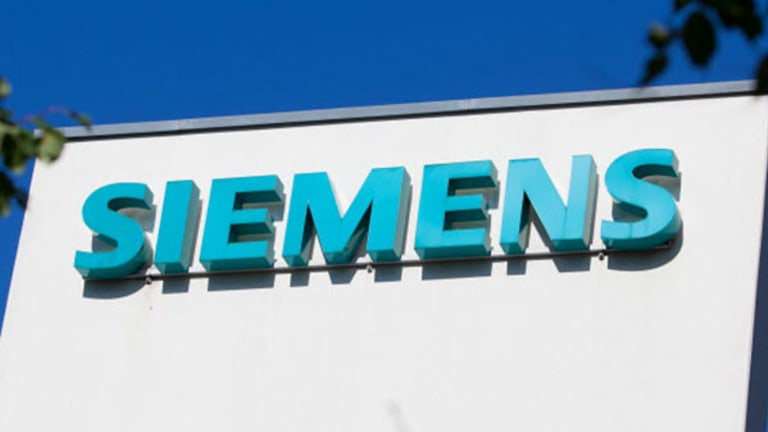 Siemens Snags Mentor Graphics for $4.5 Billion -- Tech Round up
In other tech news, IMDb is suing California over a law that says it can't list the ages of celebrities. Facebook's temporary glitch made its users appear deceased.
In other tech news, IMDb is suing California over a law that says it can't list the ages of celebrities. Facebook's temporary glitch made its users appear deceased.
German-based Siemens announced that it's buying Mentor Graphics (MENT) for $4.5 billion. The deal values the stock at $37.25, which comes at a premium just north of 20% to last Friday's closing.
So what does Siemens want with Mentor? Apparently the company made the acquisition to "bolster its industrial software operations and help it keep pace with changes to manufacturing technology," according to Reuters.
Staying ahead of the curve is the name of the game in an industry like this. The acquisition was not necessarily huge for a company like Siemens, which boasts a market cap of around $95 billion, depending on which exchange is used for the pricing data.
The stock is up over 22% this year alone, but just 15% over the past five years. CEO Joe Kaeser is looking to find ways to make the company more profitable and improve margins.
Obviously he views this deal as one way of achieving those goals.
Shares of Mentor Graphics closed at $36.29 Monday, up 18.3%.
There's been a pretty deadly glitch plaguing Facebook (FB) - Get Report lately. Well, the term "deadly" is being used lightly, but also literally.
Last week, the company accidentally allowed a glitch through its system which turned the pages of living Facebook souls into memorial pages, saying, "We hope people who love [Blank] will find comfort in the things others share to remember and celebrate [their] life."
Ouch.
The company didn't take long to fix its mistake though, issuing a statement afterwards that apologized for the error. 
Of course, not everyone was affected by the gaff, but there were a number of those impacted. Even its founder and CEO Mark Zuckerberg was among those hit with the "dead status."
While Facebook has corrected the error, let's hope something like this doesn't happen again.
Shares of Facebook closed at $115.71 Monday, down 2.5%.
There's a battle revving up between IMDb, Hollywood stars and the state of California.
Actors and actresses didn't think their age should be posted online and California has apparently agreed, passing a law to prevent such an act. Of course, IMDb wasn't very happy about it, since a big portion of its site is dedicated to information about actors.
The company, which is owned by Amazon (AMZN) - Get Report , filed a lawsuit in the state late last week, arguing that it violates free speech.
A big problem for the stars is age - and not just that people know what it really is. They argue that as they age, it's harder to land acting gigs. In that regard, those who support the new law do so in the name of age discrimination.
So does it come down to age discrimination vs. freedom of speech? That's a tricky one and I won't try to be the judge of it. On the one hand though, IMBd is not the sole provider of actors' ages. The information can likely be found elsewhere, aside from the popular site. 
That was another issue for the company, with IMBd arguing that the suit seemed tailor made for them.
Shares of Amazon closed at $719.07 Monday, down 2.7%.
This article is commentary by an independent contributor. At the time of publication, the author held no positions in the stocks mentioned.