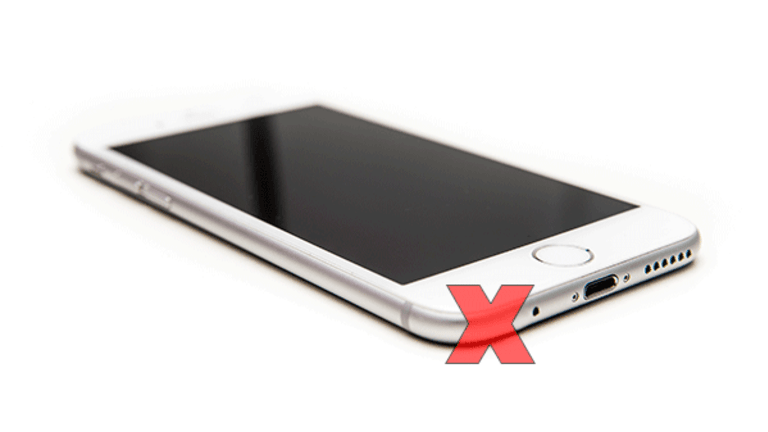 Should You Buy the iPhone 7?
Who needs to upgrade, and who can ignore this? Answers here.
On September 7, if history is a guide, Apple (AAPL) - Get Free Report will unveil a new iPhone, probably named iPhone 7. Features are currently unknown. As is exact pricing. Apple is mum on all this. But already speculation is intense - and debates are loud - about whether the iPhone 7 will be worth buying.
Should you? Or shouldn't you?
Probably the iPhone 7 pricing will track that of the iPhone 6S and 6S Plus, and that means this will be a budget buster, especially, said Rob Enderle, a technology analyst based in Oregon, because the carriers have moved away from subsidizing phone prices, leaving customers to pay the full tab. On the 6S, full retail price ranges from $650 to $850. On the 6S Plus, it's $750 to $950. Many carriers -- T-Mobile and Sprint for instance -- offer interest free, 24 month loans but it still is a ding on the monthly cashflow. Expect iPhone 7 pricing to be the same, possibly a little higher.
One key: pretty much every analyst advises that if the phone has a feature you crave, buy it. The biggest buzz is that the new phone will feature two cameras that will be able to take photos of a single image simultaneously. Some analysts insist this will be perhaps the new phone's biggest draw, and that's likely true for many selfie addicts.
A persistent rumor is that the new phone will ship without a headphone jack, allowing to to be more slender and also water resistant. The phone still would have earbuds but how they connect is unknown. Waterproofing, incidentally, showed up as the most important potential new iPhone feature in a consumer survey conducted by Fluent, a customer acquisition firm that says 56% of us said waterproofing could be a big deal.
There also will be many undramatic improvements and, probably, a new operating system, iOS 10. Is this enough to persuade you to part with the dough that will be needed to grab a new iPhone? Especially since 70% of consumers told Fluent they think iPhones are too expensive.
Even so, fanboys of course will take the plunge. That's why Joe Silverman, owner of New York Computer Help, said: "For me, it's a no-brainier and actually has nothing to do with the specs believe it or not. When a new phone comes out, the processor and overall speed of the phone is always a little faster. This is enough to push me to buy it for better phone reception, faster email receipts and browsing via apps and Safari."
For the rest of us, experts offer nuanced predictions and advice. That's underlined by polling data from Fluent that says only 31% of us believe a new iPhone model is a big deal.
Enderle, for instance, said that for several cycles now, enthusiasm for buying new phones has trended down. That's perhaps because of a lack of exciting features, also because of the high prices. Either way, said Enderle, "many people are keeping their phones longer."
Silverman, by the way, said advice he would offer is that "the folks with iPhone 5, 5c, 5s, 5se would benefit from all the upgrades but iPhone 6, 6s folks would not notice much of a difference. Same goes for Plus phones." That means if you've bought an iPhone in the last two years, probably the smart move is to stay put. If your phone is older -- a 5 series -- it's time to think hard about an upgrade, according to Silverman.
Nick Rigali, president of Lynchpin IT Consulting in Southern California, took an even more cautious position: "I rarely recommend upgrading to a new iPhone unless someone's current phone is lost, stolen or on the fritz. Since the iPhone 6 was released, I have not seen any changes worth upgrading for in newer models. That being said, if the iPhone 7 truly does include a dual-lens camera then I would recommend it to avid picture takers."
Silverman, too, said a hot new camera might be enough for iPhone 6 owners to want to upgrade. So stay tuned for the announcements about product details.
Either way, don't rush out to buy the first weekend in any event, said Enderle. There may still be lines at some stores - probably shorter than in past years but lines nonetheless. And, said Enderle, if there are any bugs in the new phone and its operating system they probably will be quickly found out. "Give it a month after launch," said Enderle. "Things will have settled down by then."
This article is commentary by an independent contributor. At the time of publication, the author held TK positions in the stocks mentioned.