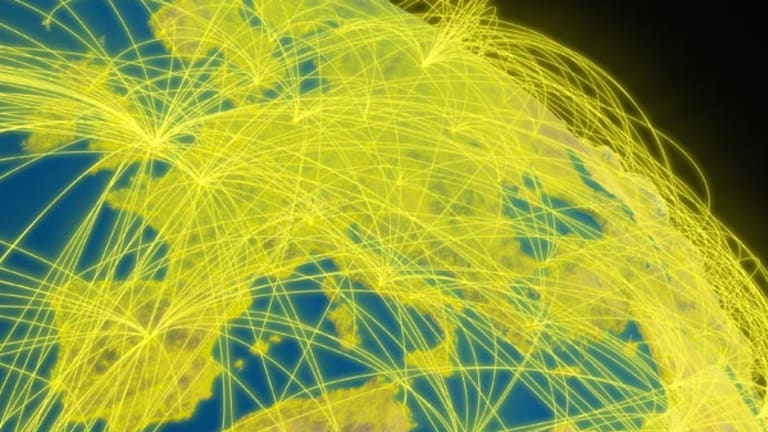 Should Apple Kill the iPod?
Recent moves by Apple hint the end may be near for the iconic device.
The following commentary comes from an independent investor or market observer as part of TheStreet's guest contributor program, which is separate from the company's news coverage.
NEW YORK (
) -- Back in 2006,
Apple
(AAPL) - Get Free Report
was riding high on the success of its iPod. The gadget accounted for more than 50% of Apple's first-quarter revenue that year as a digital music revolution was in full swing.
Now the iconic iPod is an afterthought, bringing in a mere 8% of Apple revenue -- and falling fast as other gadgets take over the digital jukebox role on top of many other functions.
Also see: 5 Stocks to Boom on iPhone 5 Release
So could Apple pull a page out of the
Netflix
(NFLX) - Get Free Report
handbook and voluntarily kill off a dying segment of its business? Would it make sense for Apple to refocus, rather than just running the iPod into the ground?
Despite several innovations like the Nano touchscreen or the cheap Shuffle model, the iPod has been in steady decline in importance for Apple. Granted, the importance is in part because revenue at Apple has soared thanks to breakneck growth -- and simply standing pat would mean a smaller share of the pie as the pie got bigger. But less than 10% of total revenue -- and falling -- is caused by more than just growth in other segments.
Also see: 5 Reasons Meg Whitman Can't Fix Hewlett-Packard
As the world gears up for the iPhone 5 launch, stock market analysts are quick to point out the importance the smartphone has in regards to the bottom line of Apple. In Q2, the iPhone racked up more than $12 billion in revenue despite being an "old" model launched in June 2010. So one has to wonder if Apple would be better off bailing out of the iPod biz and focusing its marketing, development and production on its vaunted iPhone instead.
Also see: Why the iPad's Rule of Tabletdom Looks Secure
According to rumors from Apple's supply chain, the company might already be doing that. Apple is not doing much of anything to refresh its iPod Touch. Not much love for a groundbreaking piece of consumer tech that, like Kleenex and Xerox, became a brand that is synonymous with a whole category of products.
Also see: Why We All Overreacted To Netflix
This hints Apple might trim its four varieties of iPod soon -- the stripped-down Shuffle for $49, the small touchscreen Nano for $149, and the iPod Touch and Classic for more than $200. It makes sense when you think about it at those price points. Why would anyone pay a more than a hundred dollars -- or in the case of the mammoth 160 GB model, $250 -- for an MP3 player when an iPhone or iPad can do that and so much more?
Also see: 5 Businesses That Will Suffer From a Post Office Overhaul
There may be a niche hardcore entertainment junkie who wants tens of thousands of songs or 75 feature-length movies on an iPod. But with the launch of Apple's iCloud that will allow access to media on any device, that niche has other ways to connect with Apple. Some think the iPod Classic and its trademark clickwheel will be eliminated as early as the big Apple event in October.
on its loss of 1 million customers after the recent dual-pricing move, then
Netflix CEO Reed Hastings took some heat
for making a move away from DVD sales. Apple could face similar backlash from angry iPod fans.
But the difference is that Apple is not killing a wildly popular device or service and making customers jump through new hoops. It simply would be phasing out a fading product that is increasingly becoming irrelevant -- in part because of Apple's other successful products.
Also see: Top 5 Small-Cap Stocks to Buy Now
This commentary comes from an independent investor or market observer as part of TheStreet guest contributor program. The views expressed are those of the author and do not necessarily represent the views of TheStreet or its management.