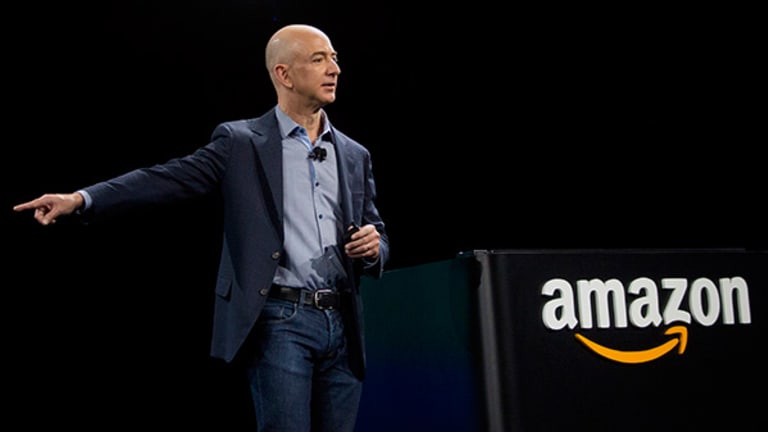 Should Online Retailers Be Charging Different Prices for Same Product?
Retailers have long used personalized data in marketing. But charging different prices based on personal data is something that is just now being examined.
Updated from 11:26 a.m. to include Amazon's comment that it does not charge people different prices for the same product. The headline and story have been changed to reflect that.
NEW YORK (TheStreet) -- Some online retailers have been known to change product prices frequently and dramatically, a method called variable pricing. Now, a report from the White House is raising questions about whether some pricing methods are fair.
Last week, the White House's Council of Economic Advisers published a report titled Big Data and Differential Pricing that explores how e-commerce sites may be able to charge people different prices based on their personal information, a practice called differential pricing.
Retailers have long used personalized data in marketing, targeting emails to specific customers or printing special offers based on purchasing history on store receipts. But charging different prices based on personal data is something that is just now being examined.
"One of the many questions raised by big data is whether companies will use the information they harvest to more effectively charge different prices to different customers, a practice that economists call price discrimination," the report says. "The combination of differential pricing and big data raises concerns that some consumers can be made worse off, and have very little knowledge why."
Differential pricing is sometimes valid, the report concludes. One example is the discounts offered to senior citizens. But the report suggests there may be a problem when pricing gets more personal and customers are not aware it's happening.
"The key is to make sure you're not unfairly targeting different demographics," B. Riley & Co analyst Scott Tilghman said. "Someone in Massachusetts should be charged the same price as someone in New York City."
Based on anecdotal findings, the report concludes that there are already sellers who base pricing off demand, demographics, behavioral targeting, and personalized pricing. They expect this practice to grow.
eBay (EBAY) - Get eBay Inc. Report for instance, is known to conduct "seller experiments" where the same product is listed at different prices to learn how it affects sales.
In 2000, Amazon (AMZN) - Get Amazon.com, Inc. Report was discovered to be doing similar pricing tests. When customers complained, CEO Jeff Bezos apologized, saying that the tests were random. Amazon's prices still change on a frequent basis, but the company says it doesn't change prices based on personal information.
In an email, Amazon spokesperson Scott Stanzel said that all Amazon customers see the same prices.
"Our customers expect to come to Amazon and find the lowest prices across our vast selection," Stanzel said. "So we are doing the hard work for them. Amazon scours prices - both offline and online - in order to make sure we meet or beat the lowest prices out there."
The report asks for greater transparency in pricing and laws that protect consumers against discrimination. While it admits that full-out regulation of pricing should be approached with caution, the report suggests requiring seller disclosures on sites and possibly giving more control to consumers over how much of their personal data sellers can obtain.
Tilghman isn't so sure mandatory disclosures would actually affect retailers in a significant way.
"I suspect, like with any other disclaimer, the majority of customers would click through and not pay attention in the first place," he said.
While the report may not actually lead to any concrete legislation, it very well could end up in a push toward more transparency and customer protection.
"Commercial applications of big data deserve ongoing scrutiny, particularly where companies may be using sensitive information in ways that are not transparent to users and fall outside the boundaries of existing regulatory frameworks," the report concludes.
Tilghman supports regulatory oversight for pricing but believes that there's a fine line when it comes to what exactly requires regulation.
"I think the businesses should have the flexibility to move pricing, adjust it based on what they know to be different demand characteristics, time of day, time of year, but just like with other retail and service models they have to be careful not to have any discriminatory practices," he said. "I think that's where it makes sense to have regulators step in to make sure that that fine line is managed."
--Written by Rebecca Borison in New York
>Contact by Email.