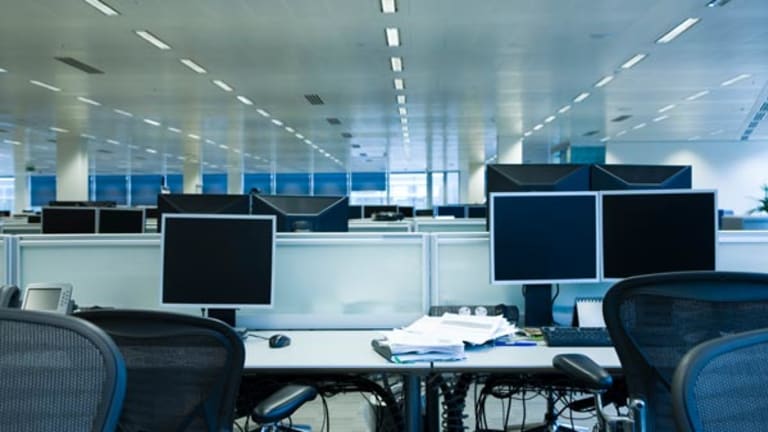 SEC Settles Probe of Auditor in China Case
The case involved an overstatement of financial results by China Energy Savings Technology.
NEW YORK (
) -- The
Securities and Exchange Commission
Monday announced a settlement with an auditing firm in relation to allegations of professional misconduct stemming from the material overstatement of the financial results by a Chinese maker of energy-efficient equipment in 2004 and 2005.
The SEC
said it has reached the settlement
with Moore Stephens Wurth Frazer & Torbet LLP and Kelly Dean Yamagata, a partner with the firm, with regard to their work with
China Energy Savings Technology
.
Among the provisions of the settlement, Moore Stephens is required to retain an independent consultant within 30 days. That consultant will then evaluate the firm and issue a report, the recommendations of which Moore Stephens will have to satisfy in order to regain compliance with SEC standards. In the meantime, the firm is barred from accepting any new auditor clients in China, Hong Kong and Taiwan. Yamagata is also facing a number of penalties, including being able to appear or practice before the SEC as an accountant.
The parties are also ordered to pay penalties reflecting disgorgement of fees and prejudgment interest that total $129,500 within thirty days.
China Energy Savings Technology was a Chinese reverse merger that gained listing on the
Nasdaq
in 2005. The company was hit a year later by an SEC complaint that said the company hired a U.S. stock promoter to falsely obtain a listing on the Nasdaq.
According to the SEC's complaint, Jason Genet helped China Energy give away shares to hundreds of investors, "creating the false and misleading impression that China Energy had a bona fide and active shareholder base."
In addition, Genet engaged in unregistered distributions of securities, and he entered into secret arrangements to give away China Energy stock to investors who agreed to purchase China Energy stock in the open market, according to the SEC's complaint.
In Monday's settlement order, the SEC contended that Moore Stephens "encountered audit conditions that should have caused them to exercise heightened skepticism," including the discovery of problems with China Energy's internal controls and difficulties completing audit field work, such as inventory not being located where the company said it would be.
Requests to speak with Dean Yamagata at Moore Stephens were referred to Jeff Jones, a managing partner at the firm. Jones did not immediately respond to requests for comment.
According to a report issued by the Public Company Accounting Oversight Board (PCAOB) on May 21, 2008, an inspection of Moore Stephens "did not identify any audit performance issues that, in the inspection team's view, resulted in the Firm failing to obtain sufficient competent evidential matter to support its opinion on the issuer's financial statements."
The PCAOB inspection team, which conducted a review from June 4, 2007 to June 8, 2007 and from June 11, 2007 to June 12, 2007, "did not identify anything that it considered to be a quality control defect that warrants discussion in a Board inspection report," according to the report.
--
Written by Michael Baron in New York.
>To contact the writer of this article, click here:
Michael Baron
.
>To submit a news tip, send an email to:
Disclosure: TheStreet's editorial policy prohibits staff editors, reporters and analysts from holding positions in any individual stocks.