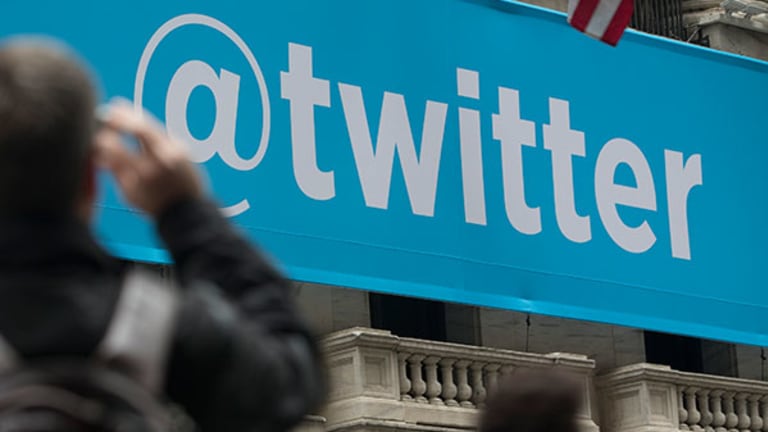 Publish date:
Say Goodbye to Twitter's Default Egg Profile Picture -- Tech Roundup
Twitter is canning its default profile picture of an egg, as well as altering how it counts tweet lengths. Facebook is adding a personal fundraising feature.
Twitter is canning its default profile picture of an egg, as well as altering how it counts tweet lengths. Facebook is adding a personal fundraising feature.
Despite many investors saying Twitter (TWTR) - Get Report CEO Jack Dorsey is stretched too thin between his two companies (Dorsey also runs Square (SQ) - Get Report  , the former is still trying to regain the traction it once had.
Twitter has struggled to grow its monthly active users and now revenue growth is struggling as well. Management knows there's nothing they can do in one quarter that will magically fix its problems. However, they are confident that small changes will accumulate to big changes and hopefully make the social media network vastly more appealing to its users.
That's why the company recently made two small changes. Usernames (i.e. @TheStreet) will no longer count against the 140-character limit in a tweet. Additionally, the default profile picture will no longer be an egg.
The first change is rather self-explanatory. This basically gives users more room to tweet their thoughts or response without actually increasing the character limit. The second change is small, but will hopefully make Twitter a more friendly environment.
The company explained that some users make accounts just to harass others. Often times, these users don't change the default egg photo. This is unfair to new users, the company reasoned, because it puts them in negative light too.
Instead of an egg, it will now be a silhouette of a person. How this will combat abusive behavior remains to be seen, though.
Shares of Twitter closed at $14.95 Friday, up 0.2%.
Many of us are familiar with platforms like GoFundMe, where friends, family and strangers pool their money toward a person or cause in need. Often times, GoFundMe seems like a great way to help others in need. Sometimes though, it has drawn criticism for people receiving donations for situations that seem less than dire.
In either regard though, Facebook (FB) - Get Report is no longer standing by idly.
The social media giant is launching a personal fundraiser feature on its platform. The concept will first launch in beta mode in the U.S. over the next few weeks, for people over the age of 18.
From the company's site:
"We will begin with six specific categories for critical financial needs and include a 24-hour fundraiser review process. As we learn more, we hope to expand our categories and automate more of the review process."
Like other platforms though, Facebook will take a portion of the proceeds, 6.9% + a 30 cent fee, which will be used to cover the payment processing fees, vetting, security and fraud protection.
For comparison, GoFundMe charges a payment processing fee of 2.9% plus 30 cents, in addition to its 5% fee. In total, donations incur a 7.9% fee plus 30 cents. In this case, Facebook is 100 basis points cheaper and it's unknown whether that will impact GoFundMe.
On one hand, GoFundMe is much more universally known. On the other hand though, Facebook has more than 1 billion active users, so if its feature gains traction, it won't take long to spread. Plus, stories -- like pet or medical bills, education costs, funerals, a personal crisis and more -- will spread much faster over such a larger social network.
It seems logical to assume Facebook will amass a large share of this market, although it remains to be seen if that will be the case. It's just one more way Facebook continues to make its platform more sticky.
Shares of Facebook closed at $142.05 Friday, down 0.25%.
This article is commentary by an independent contributor. At the time of publication, the author held no positions in the stocks mentioned.