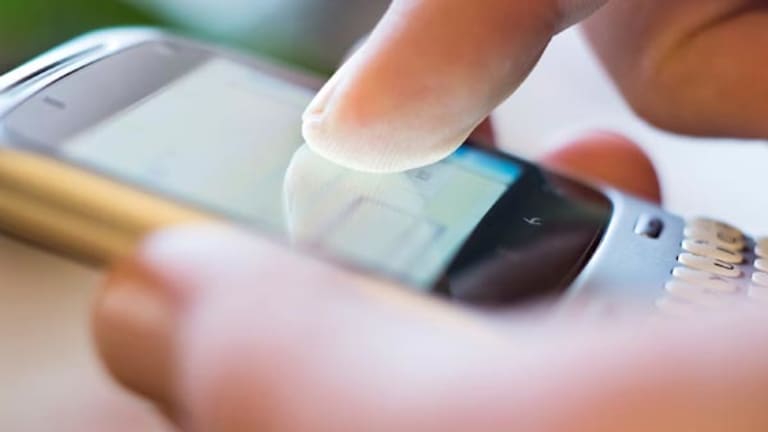 Sans Wi-Fi: Pack the Web and Take it With You
Scan for restaurants and hotels even with no Wi-Fi service.
NEW YORK (TheStreet) -- During my last road trip, I decided to wing it. We'd drive until somebody needed to pee, the fuel tank started blinking or we were just too tired. Then I'd do a quick scan on my smartphone using Yelp (YELP) - Get Yelp Inc Report or HotelTonight or any of the gazillions of travel apps out there to research our next stop.
Well, good luck with that if you're driving through the back roads of East Texas, the mountains of Colorado and even some of the main roads of America. On many of those rather long stretches, not only did my 3G phone fail to get 2G service, it often got
no service
at all.
Who knows when (if ever) those roads will get mobile service, let alone 4G. And what about traveling abroad with high international rates? Or on a plane without Wi-Fi? Or just anywhere with no reception? I figured there must be a better way to wing it and still use my smartphone or iPad.
Well, there is. In fact, several apps work without wireless service. If you're willing to do some preparation before leaving home, that smartphone will still come in handy while traveling.
How to Get Yelp Offline
Offline Pages Pro for iOS, $9.99
Don't leave home without this.
, from
can store an entire site -- up to 10,000 pages -- on your mobile device. In a no-wireless zone, it's effortless to read user reviews, scan news and even watch some videos (HTML5 and MP4 only). It's also super easy to add Web sites by using bookmarklets so there's no need to type in lengthy links.
The best feature is the ability to store up to five levels of links so you can dig deeper when offline, winnowing down from home page to restaurants to user reviews. While it falters when it comes to large cities with voluminous reviews, it works with Yelp, TripAdvisor and other sites.
Plus, it's handy for commuters who want the latest news automatically updated every morning -- just create a daily schedule. Before heading out on a trip, download Yelp reviews for wireless-challenged cities and routes. Truly a must-have exploratory travel app but it's only available for iPad and iOS users.
Offline Browser Pro, $2.50
The closest app for Android users -- and really, it's not close at all -- is
. In theory, the app sounds perfect. It promises to download links to a depth of 20 levels with up to 5,000 links per site.
But ultimately, the app didn't fully deliver. Its tedious method to input Web sites could be avoided (hello, bookmarklets). And after multiple attempts to download several sites and getting stalled at around 40%, I gave up.
Still, it downloaded a smattering of details like the first 10 items listed on a city's page. But I could delve no further. It's probably best for blogs and news sites. Developer Niko Droid does seem responsive however. Hopefully, this will be fixed or its abilities clarified soon.
How to Watch Web Videos When DVDs Tire
Spool for iOS and Android, free
This amazing
lets you download Web videos to watch later, when there is absolutely no reception. Just head to your favorite video site and use Spool's browser tool to select videos. While not every online video source works offline (
nyet
on
Amazon
Instant videos and
YouTube
, which do work in Spool when the device is online), a surprising number of sites do work, including
,
and
. It's a useful tool for travelers and commuters who can't always get a decent wireless connection, or anyone with kids who tire of the same DVDs. Spool also offers "read it later" for news stories and other Web content.
Pack an e-Map
MapsWithMe for iOS and Android, free
If the thought of refolding large printed maps causes an anxiety attack, have no fear with this maps-of-the-world app. Download
MapsWithMe
and get clean, street-level digital maps from any state or country for clean. Some maps include gas stations, restaurants and landmarks, thanks to users of
, an open-source project. Zoom in or out, it's very fast because the data is stored on the device. You won't get directions on it, but if the device's GPS is working, you can pinpoint your location on screen. The pro version (iOS-only for $4.99) adds offline search and search by category.
Get a Guide Book
TouristEye, free
offers an amazing wealth of information on so many cities, thanks to active users like Bea Gomez who posted the "
Top 10 Nightclubs in Playa del Ingles
list." The travel app has details on major tourist attractions and most places have "tours" showcasing one-day trips, eating cheap and shopping. And best of all, download it all ahead of time to get access offline.
Trip Advisor City Guides for iOS and Android, free
The
, app, which is different from the regular
TripAdvisor
(TRIP) - Get TripAdvisor, Inc. Report
app, replaces the guide books of yesterday as long as you're traveling to one of 20 major cities. Crammed with travel tips from hotels to self-guided tours, this offline-accessible app includes the best part of TripAdvisor: genuine user reviews. But don't forget to try the app prior to departure in order to download the latest maps, photos and reviews. As with most of the suggested apps, downloading takes time.
Search for Wi-Fi
Wi-Fi Finder for Android and for iOS, free
No point in using an app to search for Wi-Fi when wireless reception eludes your phone. But if you download Wi-Fi Finder's database - 55 MBs at last count - you can search for the nearest free and paid hotspots even without a blip of reception.
Check on Your Travel Plans
TripIt for iOS, Android, BlackBerry and Windows, free
Sure, you can manually type in your trip itinerary into your phone's calendar. But if you're already a fan of TripIt, which will sift through emails in search of travel plans, then you know how easy it is to manage a trip while connected.
I guess the folks at TripIt know about wireless no-man's land. The travel-management service caches itineraries on its mobile app to view anytime even when disconnected.
Tamara Chuang is an outside contributor to TheStreet. Her opinions are her own.