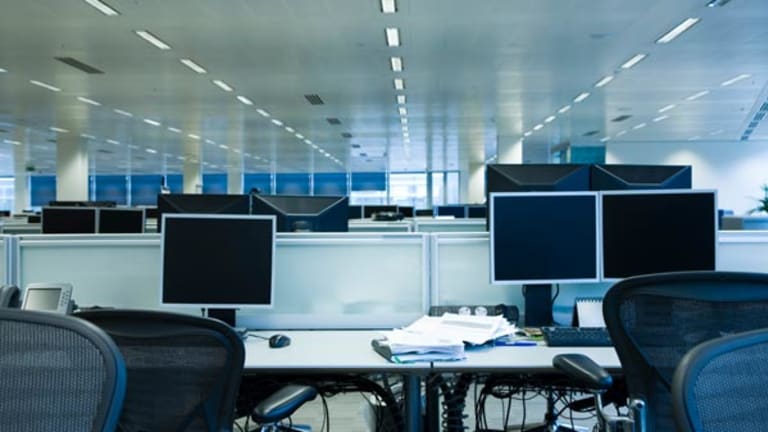 Samsung's Got Plans to Take Down Apple
Samsung has laid out several of the technology broadsides it plans to launch against Apple.
NEW YORK (
) --
Samsung
last night hosted an event in Sunnyvale, Calif. -- in the heart of Silicon Valley -- with its senior executives who had flown in from Korea and who laid out several of the technology broadsides the company intends to launch against
Apple
(AAPL) - Get Free Report
over the coming year.
Samsung entered into a more direct set of battles against Apple in 2010 (Galaxy S smartphone, Galaxy Tab), and this intensified greatly in 2011. The key areas include smartphones, tablets, laptops and even the courts, where Apple has accused Samsung of things such as "trade dress," i.e., making several parts of the consumer experience look just like Apple's iPhone and iPad in particular.
At last night's event, Samsung's senior executives showed a bunch of slides pertaining to the technologies it intends to incorporate into its lineup over the next year to gain market share in the smartphone and tablet areas in particular.
Let's go over them in turn:
Tablet displays:
Samsung announced that it will offer a tablet in 2012 with a 2560 x 1600 resolution, and that it is working with CPU/GPU providers to find enough horsepower to drive that kind of a high-resolution display with sufficient speed. Apple is widely assumed to be working on the same for the iPad, and potentially has in mind to offer this product already in September or October of 2011.
All I can say is that both companies will offer such a product as fast as they can get it working and that they can mass produce it without some insanely high cost premium. Odds are that this will not happen until the first half of 2012, but perhaps Samsung or Apple can surprise us.
Smartphone displays:
Samsung announced that it can produce a "dual screen" smartphone which looked to me to be extremely similar to the Kyocera Echo which is offered by
Sprint
(S) - Get Free Report
starting about one month ago. This is a unique form factor in the market today, and if you read the reviews of this device carefully you will see that most reviews love the displays, but had other concerns about the device that Samsung should be able to remedy relatively easily. I think thiscould be an important ace in Samsung's arsenal for 2012. I don't see any beginnings of a rumor to suggest that Apple has something similar in mind for that time frame.
Wrist-device displays:
Samsung talked about offering bendable polymer-plastic displays that would fit around your wrist much like a watch. The company did not address whether this would be a stand-alone smartphone of sorts, or something that would work in conjunction with an existing smartphone, and if so whether it would use Bluetooth (presumably) to communicate between these two. Apple has been rumored to consider a device of that general ilk, minus the bendable display.
Other companies such as
Research In Motion
(RIMM)
would also have the capacity to produce that kind of device, but there are no signs of actual product plans there that I have seen.
AirPlay:
That's, of course, Apple's term for how to quickly and easily get the content on your laptop, smartphone or tablet to play on your TV. Samsung talked about countering this with WiFi-direct and WiFi-display architectures, delivering 1080p-encoded content at as much as 60 frames per second. Given that AirPlay is one of Apple's strongest ecosystem selling points today, and is driving the demand for the Apple TV device, one would therefore also assume that Samsung will soon offer a device similar to the Apple TV box, currently priced at $99.
RFID:
Samsung showed versions of its Galaxy S 2 smartphone with RFID. Unlike Samsung's Nexus S model, which has been selling since December, the RFID chip did not rest in the back cover of the device, but rather was internal to device elsewhere. Apple has long been rumored to incorporate RFID in the iPhone 5, although this is in dispute. RIM will have RFID in all of its new smartphones that will be rolling out mostly in August, including the 9900 Bold on
AT&T
(T) - Get Free Report
and
T-Mobile
, and the 9930 on
Verizon
(VZ) - Get Free Report
and Sprint.
Cloud Phone:
This may be Samsung's most interesting thing of all. Samsung revealed that it will offer a pure cloud smartphone in 2012. I have written repeatedly in recent articles about
Google
(GOOG) - Get Free Report
offering its Chrome OS in tablet and smartphone form factors within one year fromnow, or two at the most. Google has officially denied any such plans, and I have said I don't believe these denials. It just makes too much sense.
Recently, there was also a rumor to the effect that
Motorola
(MMI) - Get Free Report
is working on some form of a cloud OS for future smartphones. Samsung did not confirm that it is using Chrome OS for this future smartphone, but it said it's at least considering it. My sense is that at a minimum Samsung is working on its own smartphone cloud OS, perhaps re-purposing its Bada OS engineers away from that relatively poorly-performing OS.
This will be extremely interesting, especially if Google does indeed come out with its own Chrome OS for smartphones. Keep in mind that multiple members of the former Danger (which was acquired by
Microsoft
(MSFT) - Get Free Report
in early 2008 for $500 million) management team joined Google over the last year, and they are used to making smartphone hardware (rememberthe Sidekick?), at least in conjunction with contract manufacturers. This could mean that Google may decide to make its own smartphone hardware -- not based on Android, but instead built on a version of Chrome OS.
Just like Chrome OS is poised to take over the PC space with the initial commercial offerings from Samsung and
Acer
hitting the market in seven countries on June 15, it is clear to me that the future for smartphones and tablets is also to be found in a cloud OS.
Furthermore, it is also clear to me that Google is best positioned to come up with an OS for this, just like it has done for the traditional PC form factors in the case of the Chrome OS Chromebooks.
Therefore, if Samsung and perhaps also Motorola now will both be making their own cloud operating systems, we are truly in for an excited but fragmented world. Or are we? Steve Jobs himself, and the mantra from at least half of Google, is that HTML5 is the future of what will glue the computing experience together. Basically, in this "pure cloud" world with HTML5 as the ruling web architecture, the OS becomes basically invisible to the end user and therefore essentially ceases to matter. All that matters are the Web apps, which in turn raises the question of who will take advantage of that layer.
Companies with interesting and important applications ranging from
Salesforce.com
(CRM) - Get Free Report
to
Zynga
, Google,
Dropbox
,
Evernote
and even Facebook comes to mind. I guess we could call this "Web 3.0." Welcome to the next epic battle between Samsung, Apple, and with Google, Motorola and even Microsoft waiting in the wings.
To be continued!
At the time of publication, Wahlman was long AAPL, GOOG and RIMM
.
This commentary comes from an independent investor or market observer as part of TheStreet guest contributor program. The views expressed are those of the author and do not necessarily represent the views of TheStreet or its management.
Anton Wahlman was a sell-side equity research analyst covering the communications technology industries from 1996 to 2008: UBS 1996-2002, Needham & Company 2002-2006, and ThinkEquity 2006-2008.