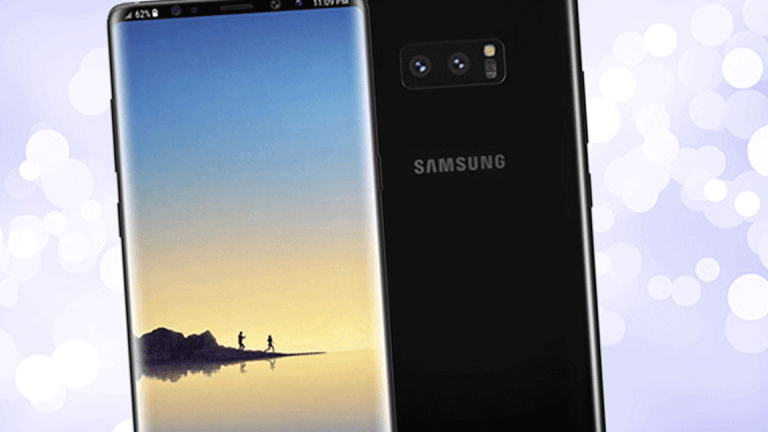 Samsung Sees Solid 2018 Chip Demand, Unveils Stock Split After Record Earnings
Samsung will split its stock, the biggest in the South Korean market, on a 50-to-1 basis this spring following record earnings for the world's number one chipmaker.
Samsung Electronics (SSNLF)  issued a robust forecast for chip sales this year alongside its record annual earnings Wednesday and unveiled a 50-to-1 stock split that could ignite new retail investor interest into one of Apple Inc. (AAPL) - Get Report key global rivals.
Samsung said it expect DRAM chip shipments to grow by 20% this year, while those of its NAND chipsets grow 40% in a forecast that is likely to challenge a minority market consensus that the sector's co-called "super cycle" is coming to an end. The outlook came as the group reported annual profits of 53.765 trillion Korean won ($50.2 billion), an 83% increase from 2016 and a record for the world's biggest chipmaker. Overall revenues for the year, Samsung said, rose 18.7% to 239.58 trillion won.
Shares in the group ended the session in Seoul 0.2% higher at 2.495 million won each, trimming their decline from an early November record to around 12.8% amid concerns over pricing power in the DRAM and NASD chip markets and slowing demand for smartphones in a hyper-competitive global market. Rival SK Hynix Inc. was also pulled higher, rising 0.55% into the close of the session. Samsung also said it would spilt its shares on a 50:1 basis, with a planned listing of the new ratio on May 16. 
Samsung's chip division earned the lion's share of the group's overall profit, taking in a record 35.2 trillion won over the whole of 2017. Samsung's mobile division, which is a direct competitor to Apple via its flagship Galaxy line of smartphones, saw profits fall 3% in the final quarter of last year to 2.4 trillion won. Its display division, however, which provide OLED screens to Apple, saw fourth quarter profits jump 18% to 1.4 trillion won.
Ready for earnings from Action Alerts Plus holding Apple on Thursday? TheStreet's Jim Cramer is!
In October of last year, Samsung pledged to return 26 billion Korean won to shareholders over the next three years, doubling its annual dividend to 9.6 trillion Korean won. That will put around 50% of the group's free cashflow back into the hands of investors, while capex for the full year will also be increased to a record 46.2 trillion Korean won, the company said, as it plans new factory, assembly and storage facilities to take advantage of the surge in global chip demand.
However, while demand may be increasing -- industry website semi.org suggests worldwide chip sales will topped $460 billion last year and could rise even further through 2018 -- prices are starting to edge lower as production ramps up around the world.
IHS Markit estimates the global 'dynamic random access memory', or DRAM market will grow 17% this year to $84.4 billion while the NAND flash memory chip market will expand by around 10% to $59.2 billion.
Samsung's bottom line has also been eroded by the ongoing surge in the Korea won, which traded a three-year high of 1,058.8 against the U.S. dollar earlier this month as authorities resisted from intervening amid concern that the U.S. Treasury could officially label the country a currency manipulator after placing on a watch list of suspected nations late last year.
More of What's Trending on TheStreet: