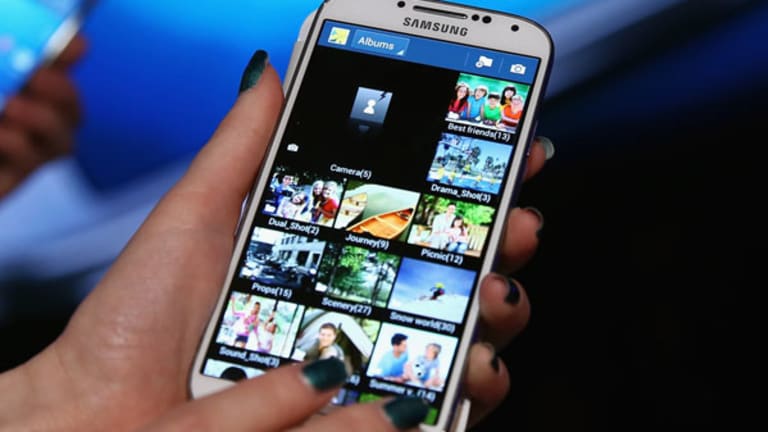 Samsung Mulls Management Shake-Up After Profit Hit: News Report
In an effort to renew growth in its smartphone business, Samsung reportedly is considering shifting control of its mobile unit from one of the company's current co-CEOs to the other.
NEW YORK (TheStreet) Samsung Electronics is considering a major change in leadership after a slump in its mobile unit caused profits to plunge in the latest quarter, according to a published media report.
The Korea-based consumer electronics company is mulling a plan to remove co-chief executive and mobile head J.K. Shin from his current role at the helm of the company's mobile business, The Wall Street Journal reported in its Sunday editions.
One option Samsung is considering is shifting responsibility for the mobile unit to co-CEO B.K. Yoon, who currently oversees Samsung's home-appliance and TV business, the report said, citing people close to the situation.
A streamlined management team would help Samsung respond to rising competition from Chinese smartphone makers, the report said. Putting Yoon at the helm of the mobile business could also help Samsung compete in "connected home" technology that links appliances to the Internet, since he's credited with the company's acquisition of SmartThings, a U.S. connected home start-up.
The management reshuffle plans come as Samsung's once high-flying mobile business has lost share both to Apple's (AAPL) - Get Report iPhone and to newer players that are offering more affordable smartphones, causing Samsung's profits to fall to a three-year low in the latest third quarter.
The company's third co-CEO, Kwon Oh-hyun, who leads the semiconductors and display panels businesses, would stay in his current post in one scenario the company is considering, the Journal said.
Details have not been finalized, and the company is still considering various options as it grapples with a difficult year which included the hospitalization of the company's chairman, Lee Kun-hee, after he suffered a heart attack.
This article was written by a staff member of TheStreet.