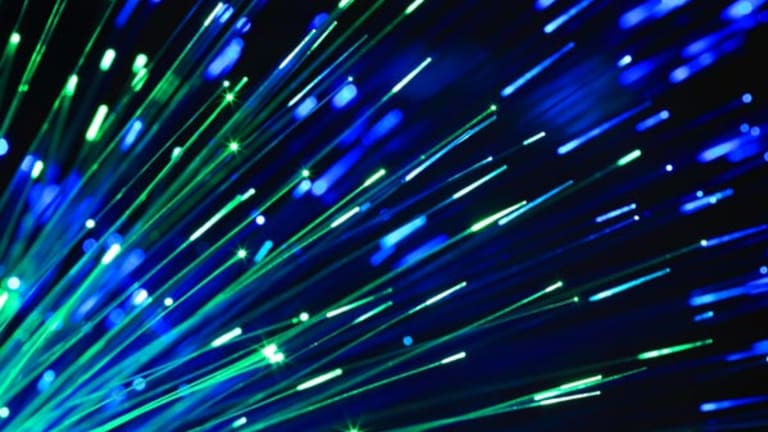 Salesforce Skittishness May Hit Cloud IPOs
If there is continued weakening in Salesforce's stock price, the impact could spread to other cloud companies that are planning to go public.
The following commentary comes from an independent investor or market observer as part of TheStreet's guest contributor program, which is separate from the company's news coverage.
By Tom Taulli
NEW YORK (
) -- Marc Benioff left
Oracle
(ORCL) - Get Report
in 1999 to start his own business software company,
Salesforce.com
(CRM) - Get Report
. But his new venture would be unconventional -- the software would be accessed via the Internet and sold with ongoing subscriptions. With this approach, Salesforce would lower costs for customers since there would be no need to buy expensive servers (and maintain them). And Benioff believed in making the software extremely easy to use -- much like
Amazon
(AMZN) - Get Report
.
At first, this "cloud" approach was controversial. But Benioff was tireless in evangelizing the concept.
Also see: Asset manager's IPO struggles out of the gate
Of course, now cloud services are one of the biggest trends in tech. And Salesforce is the dominant player in the industry, with a market cap of a cool $15 billion.
This has made it easier for a variety of other cloud operators to hit the public markets, including
NetSuite
(N)
,
Cornerstone OnDemand
(CSOD) - Get Report
and
SuccessFactors
( SFSF).
Also see: Intermolecular shares built for tech's big picture
But lately, Salesforce has faced some headwinds. After the stock hit $160 in July, it has crumbled to $112. Just last Friday, the stock price was off by $12 because its third-quarter report missed expectations, even though Salesforce grew its revenue by 36%.
Based on technical and fundamental factors, Salesforce's valuation may compress even more. The company's price-to-earnings ratio is a whopping 546 and the shares trade at 131 times pretax earnings.
Also see: LinkedIn's Reid Hoffman has a Facebook IPO prediction
So if there is a continued weakening in the stock price, it seems inevitable that the impact will spread to other cloud companies that are planning to go public. Let's face it -- the stock price of Salesforce is a key starting point in putting together a valuation.
The past couple of months have seen a spike in funding activities for cloud companies. Some of the deals include:
While there have been no disclosures on valuations, it's a good bet they were robust. Keep in mind that the buzz is that Workday's deal was struck at $2 billion.
But if Wall Street sours on Salesforce.com, can we realistically expect to see this frenzied activity continue? We'll soon get some additional data on this. Take Jive Software, for example, which may go public within the next couple months. The
company develops software that allows employees to collaborate (it's kind of like a "Facebook" for business).
Its revenue grew by 73% to $54.8 million in the first nine months of this year, but the company also lost $31.7 million. A big part of the company's growth is coming from huge spending in marketing. Might this get investors skittish?
In addition, Salesforce itself has been moving aggressively into Jive's market with its own offering called Chatter. As indicated in Salesforce's last conference call, it has been getting lots of traction. Some of the customers include Burberry,
General Electric
(GE) - Get Report
and
Verizon
(VZ) - Get Report
.
In other words, as Salesforce tries to crank out more growth, it needs to move into other categories -- either through its internal development or acquisitions. It's yet another factor that could put pressure on cloud IPOs, at least in the near term.
Tom Taulli runs the InvestorPlace blog IPOPlaybook, a site dedicated to the latest news and rumors about initial public offerings. He is also the author of All About Short Selling and All About Commodities. Follow him on Twitter at @ttaulli . As of this writing, he did not own a position in any of the aforementioned stocks.
More From InvestorPlace
Get the latest IPO date and IPO offering news for the hottest picks on Wall Street
5 best Black Friday electronics deals of 2011
Why Wal-Mart is better than Target