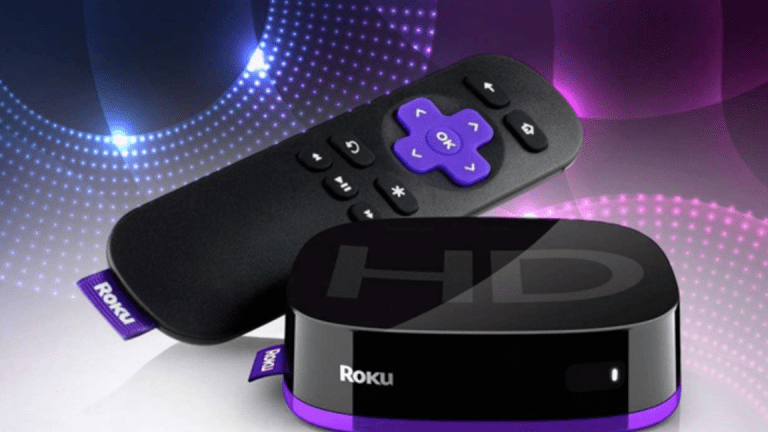 Roku Jumps on Strong Results and Guidance: 6 Key Takeaways
The streaming hardware and platform provider beat Q1 estimates and issued solid sales guidance. Key user metrics were also quite healthy.
Roku (ROKU) delivered another quarter of strong revenue growth, and the user metrics and commentary shared about the quarter provide plenty of reasons to think the company can keep its momentum going.
Roku's Results and Guidance
On Wednesday afternoon, Roku reported Q1 revenue of $206.7 million (up 51% annually) and GAAP EPS of negative $0.09, easily beating consensus analyst estimates of $190 million and negative $0.22. The company also reported its active accounts grew by 2 million sequentially and 8.3 million annually to 29.1 million, beating a consensus estimate of 1.7 million sequential adds.
Roku is guiding for Q2 revenue of $220 million to $225 million; that's above a $218 million consensus and implies 42% annual growth at the range's midpoint. The full-year guidance range has been hiked to $1.03 billion to $1.05 billion (implies 40% growth at the midpoint) from $1 billion to $1.025 billion.
Shares rose more than 8% in after-hours trading Wednesday and were up 7.8% to $70.00 in pre-market trading on Thursday, bringing gains to 130% on the year. As a result, shares now trade for about 8 times Roku's expected 2019 sales.
Here are some notable takeaways from Roku's Q1 shareholder letter and earnings call.
1. Core Metrics Remain Pretty Healthy
In addition to reporting strong active account growth, Roku reported streaming hours on its platform grew 74% annually to 8.9 billion. That's a faster growth rate than Q4's 69%.
The company also disclosed its average revenue per user (ARPU) -- defined as its total Platform (non-hardware) revenue over the trailing 12 months divided by active accounts over that period -- grew to $19.06 from $17.95 in Q4 and $15.07 in Q1 2018. That's still a fairly small figure, given that Roku is now seeing about 3.5 hours of daily streaming per active account.
2. Both Hardware Sales and Smart TV Licensing Are Driving Account Growth
Roku's Player (hardware) revenue rose 18% annually to $72.5 million, beating a $65 million consensus. The company added it saw strong demand for sub-$50 players, which led to its average selling price (ASP) dropping 4%.
Meanwhile, Roku estimates that TVs running its software accounted for more than a third of U.S. smart TV sales in Q1. That's up from about one in four sales in 2018. On the call, Roku, whose platform competes with Alphabet's (GOOGL) Android TV and Amazon.com's (AMZN) Fire OS for smart TV deals, said its smart TV share gains have come mostly at the expense of smart TV software developed by TV OEMs themselves, and that OEMs not using its software are collectively losing share to those that are.

Roku's results and guidance. Source: Roku.
3. Ad Sales Continued Fueling Strong 'Platform' Revenue Growth
Roku's Platform revenue rose 79% to $134.2 million, beating a $125 million consensus. "Content distribution" revenue (cuts on subscriptions and content purchases made on Roku's platform) helped, as did sales of "audience development" solutions such as branded remote control buttons and display and e-mail ads used by content providers to promote themselves. But the biggest driver remained sales of video ads within both third-party apps and the The Roku Channel.
As was the case in 2018, Roku's "monetized video ad impressions" more than doubled annually in Q1. And given Roku's current Platform ARPU as well as the user data it possesses for ad targeting, there still appears to be a lot of room to grow this business.
On the call, Platform SVP Scott Rosenberg asserted that at this year's Upfront events, ad agencies and brands are "talking more openly than ever about their frustrations" about declining audiences (particularly among younger demographics) for traditional TV viewing, and that they're "getting very direct about their intent to move money" from traditional TV to over-the-top (OTT) streaming services. He also noted Roku has been developing planning tools that help advertisers figure out how much buying Roku ads expands their "unduplicated" audience.
In addition to Roku, a shift in ad spend towards OTT video benefits firms such as The Trade Desk (TTD) , Google's YouTube and Disney's (DIS) Hulu.
Alphabet, Amazon.com and Disney are holdings in Jim Cramer's Action Alerts PLUS member club. Want to be alerted before Jim Cramer buys or sells GOOGL, AMZN or DIS? Learn more now.
4. Gross Margin Continued Rising, But Is Facing Some Headwinds
Roku's gross margin (GM) rose to 48.8% from a year-ago level of 46.2%. Platform GM fell 1.2 percentage points to 69.9%, and -- with Roku treating its hardware business as a loss leader to grow its Platform business -- Player GM fell 6 points to 9.8%. However, since Platform revenue grew much faster than Player revenue, total GM rose.
On the call, CFO Steve Louden cautioned that Roku expects its Player GM to be in the low-single digits, and that a continued mix shift in Platform revenue towards video ads (they carry relatively low margins due to payments to ad partners) will result in a full-year Platform GM in the low-60s. The midpoints of Roku's 2019 revenue and gross profit guidance ranges imply a full-year GM of about 45%.
5. Roku Continues Spending Aggressively
With Roku comfortable posting losses in the near-term in order to drive long-term growth, GAAP operating expenses rose 59% annually in Q1 to $111.6 million. R&D spend rose 63% to $55.7 million; sales and marketing spend rose 66% to $33.8 million; and general and administrative (G&A) spend rose 42% to $22.1 million.
Excluding stock compensation expenses, opex grew 43%, a figure Louden says is below expectations due to some hiring activity happening later than planned. Nonetheless, headcount was up 33% in Q1.
6. Roku Is Still Hungry to Grow its International Footprint
Though the lion's share of Roku users are still believed to be in the U.S., CEO Anthony Wood says expanding his company's international footprint remains a strategic priority.
"It's a big opportunity, the billion broadband households worldwide. And we believe that all televisions worldwide will be switching to a licensed operating system like the Roku OS," Wood said on the call. "And so it's a big opportunity where we are putting resources into it increasingly, but we don't have anything specific to announce this quarter about it."