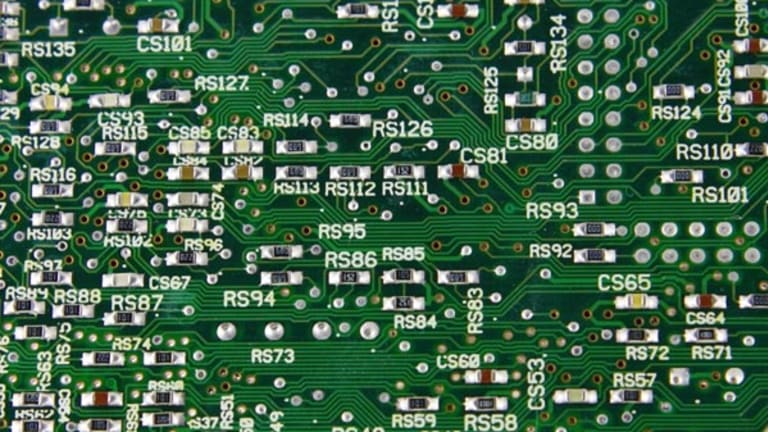 RIM Shares Shrug Off the Seasonal Slump
Investors look beyond Research In Motion's lukewarm sales and subscriber growth.
Investors look beyond Research In Motion's lukewarm sales and subscriber growth.
Research In Motion
(RIMM)
gives bulls a reason to keep on believing.
Looking beyond tepid sales and sub par subscriber growth the company reported Thursday, RIM fans see stable margins as the sign that BlackBerries aren't getting crushed under competitive price pressure.
Analysts weighed in Friday with some optimism.
Goldman Sachs kept RIM on its conviction buy list raising its profit estimates for this year and next.
UBS cited a mix of too-high expectations for BlackBerry shipments, and yet a surprisingly strong cost control performance to preserve gross margin.
RBC heaped nothing but praise on RIM pointing to the 80% growth in consumer sales as the "sign of something big" and that the company was "firing on all cylinders" as it cruises along in the smartphone race.
RIM shares dipped 5% after the bell Thursday as the company beat profit targets but offered sales guidance for the current quarter ending in August that was slightly below Wall Street estimates. But by early trading Friday, the stock had recovered most of those losses. RIM was down 1% Friday morning.
The Toronto-based BlackBerry maker posted adjusted earnings, excluding one-time items, of $564.4 million or 98 cents a share, up from 84 cents in the year-ago period. That beat the 94 cent analyst target and the 96-cent
.
Sales for the quarter ended last month were $3.42 billion and nearly spot on with analysts' estimates, which called for sales of $3.43 billion.
RIM said sales in the second quarter will be in around $3.57 billion, which is below the $3.6 billion target analysts had for the period.
RIM also failed to exceed the targeted subscriber growth number analysts were looking for. RIM says it sold 7.8 million devices and added 3.8 million net new BlackBerry subscribers in the quarter. Analysts were looking for about 8 million BlackBerries to be sold and new user numbers to be around 4.2 million.
Gross margins, however, remained healthy at 43.6%, and wider than the 40% margin of the prior quarter. And RIM said it expects gross margin to remain at that 43% level in the second quarter, an encouraging sign during a particularly weak summer sales season.
RIM shares are up 90% this year as investors view BlackBerries, along with
Apple
(AAPL) - Get Report
iPhones and now
Palm's
(PALM)
Pre as among the smartest of the smartphones.
Looking beyond summer to the intensive holiday buying season, RIM is expected to have a roster of new BlackBerries including the Tour, Gemini and a new version of the touchscreen Storm.
"Sector winds are in its sails," RIM Co-CEO Jim Balsillie told analysts during the conference call, in reference to the smartphone sales momentum. The company expects new products to help offset a typically weak summer sales season. And looking out to the rest of the year, Balsillie was optimistic about the company's products in the pipeline. "The lineup for the next 14 months is spectacular," Balsillie said, referring to the new phones the company plans to introduce.
The big worry however for RIM, however, is that much of its prospects now ride on its performance in the fickle consumer market. And other players like Apple, Palm,
Nokia
(NOK) - Get Report
and
Motorola
(MOT)
all have their sights set on the very same prize.