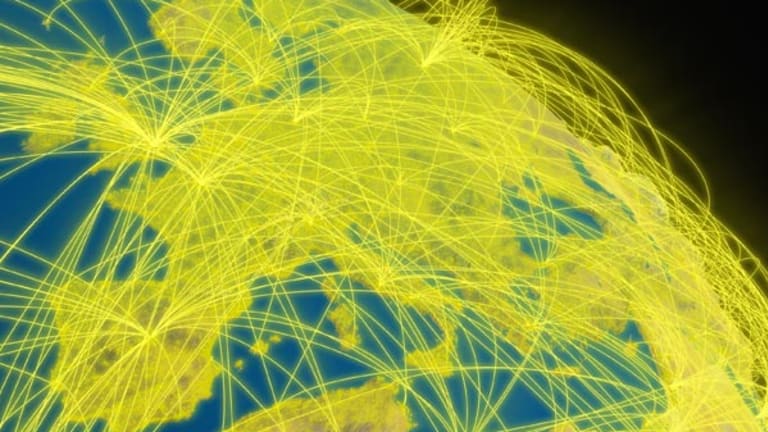 RIM Roasts Targets, but Subs Fall Short
Research In Motion blows past Wall Street profit targets on in-line sales, but new subscribers come up short.
Research In Motion blows past Wall Street profit targets on in-line sales, but new subscribers come up short.
(Updates with company's comments)
Research In Motion
(RIMM)
blew past Wall Street profit targets on in-line sales for its first quarter, but new-subscriber numbers came up short.
The Toronto-based BlackBerry maker posted adjusted earnings, excluding one-time items, of $564.4 million or 98 cents a share, up from 84 cents in the year-ago period. Analysts were looking for pro forma earnings of 94 cents a share, according to ThomsonOne. And the so-called investors'
was 96 cents.
Sales for the quarter ended last month were $3.42 billion and nearly spot on with analysts' estimates, which called for sales of $3.43 billion.
RIM shares dipped 5% in afterhours trading after the earnings release as the company delivered a slightly weaker revenue forecast than expected. Looking ahead, RIM says sales in the second quarter ending in August will be in the range of $3.45 billion to $3.70 billion with a midpoint of $3.57 billion. That is below the $3.6 billion target analysts had for the period.
RIM also failed to exceed the targeted subscriber growth number analysts were looking for. RIM says it sold 7.8 million devices and added 3.8 million net new BlackBerry subscribers in the quarter. That new user number is slightly below the 4.2 million analysts were expecting.
Gross margins, however, remained healthy at 43.6%, and wider than the 40% margin of the prior quarter.
RIM told analysts on an earnings conference call that it expected to sell between 8.1 million to 8.7 million BlackBerries in the current quarter ending in August. That forecast is more or less in line with analysts' expectations calling for 8.32 million BlackBerries.
"Sector winds are in its sails," RIM Co-CEO Jim Balsillie told analysts during the conference call, in reference to the smartphone sales momentum. The company expects new products to help offset a typically weak summer sales season. And looking out to the rest of the year, Balsillie was optimistic about the company's products in the pipeline. "The lineup for the next 14 months is spectacular," Balsillie said, referring to the new phones the company plans to introduce.
Most analysts had been steadily adjusting their estimates up ahead of the report, factoring in the fair winds of the smartphone segment's growth prospects.
RIM shares are up 90% this year as investors view BlackBerries, along with
Apple
(AAPL) - Get Report
iPhones and now
Palm's
(PALM)
Pre as among the smartest of the smartphones.
But investors are wondering whether RIM will show stamina in coming quarters.
RIM shares were down $3.83, or 5%, to $72.72 in post-close trading.