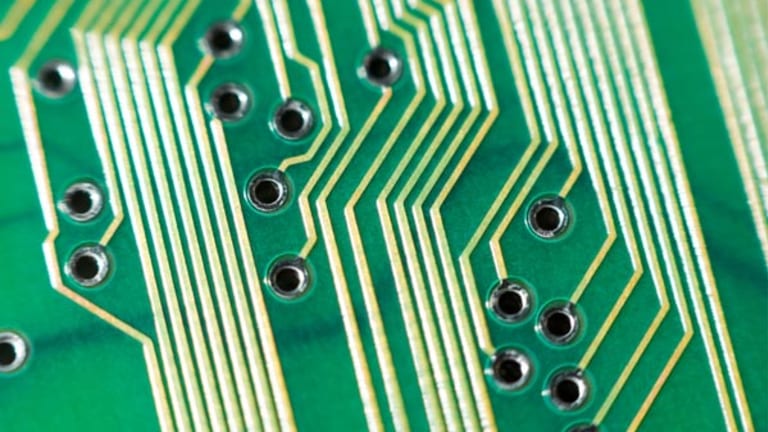 BARCELONA (
) -- The big news from the Mobile World Congress in Barcelona, Spain, this week is operating systems. Everyone, it seems, has a new one. And by no coincidence, each one works like an
Apple
(AAPL) - Get Apple Inc. (AAPL) Report
iPhone.
Microsoft
(MSFT) - Get Microsoft Corporation (MSFT) Report
dazzled fans with its presentation of Windows Phone 7, an overhaul of its mobile software system, which is expected to be available in phones by the holidays.
Alcatel Lucent CEO Ben Verwaayen
Research In Motion
(RIMM)
announced a new Web-friendly, application-ready operating system.
Nokia
(NOK) - Get Nokia Oyj Sponsored ADR Report
outlined yet another platform; this one, powered by
Intel
(INTC) - Get Intel Corporation (INTC) Report
and called MeeGo, is a blend of previous applications.
Samsung
rounded out the squad with Bada software, featuring a new "touchwiz" touchscreen control application.
Notably, nothing yet from
Palm
(PALM)
.
If you didn't know better, you might think all these players are trying to stand out in an increasingly crowded smartphone market. If you were a little circumspect, you might worry that not every player has what it takes to win in mobile phones.
Deep into its third year, Apple's iPhone is still the design to beat. A big bright touchscreen, a thin form, fingertip gesture-control, a ton of applications and a full-page Internet browser are now the standard equipment on a new generation of phones.
Google's
(GOOG) - Get Alphabet Inc. Class C Report
effort with Android phones like the
Motorola
(MOT)
and
HTC's
latest like
the Nexus One
or Desire has notched a remarkable impact on the market. There's no Android blockbusters yet, but they make for a capable competitor to the iPhone.
Microsoft's Windows Phone 7 hopes to duplicate -- if not succeed -- the iPhone's software achievements. But Microsoft relies heavily on hardware makers like Samsung and HTC to complete the package.
Having watched two years of gains in the mobile phone sector slip away, Microsoft is on the brink of elimination. Fortunately, early reviews of the Windows Phone 7 prototype have gushed profusely about the look and feel of the system.
Microsoft made our list of top three tech stocks this year precisely because of its one big shot at redemption with a new mobile Windows OS. Microsoft's big edge, if there is any, is in its Office applications.
Smarter phones with stronger processors should fit well with Microsoft's effort to run its big, beloved applications like Outlook and Word on phones. The risk to that scenario is that phone makers are getting pulled in many directions, developing phones with Android systems or their own systems.
RIM's situation is far less dire than Microsoft's.
BlackBerries have continued to win loyal converts in the iPhone era. But RIM needs more than the best email system to keep users happy, namely an improved Web viewer and a host of apps.
In an effort to silence critics who say RIM has been dragging its feet on its phone software, the Waterloo, Ontario phone shop previewed a WebKit operating system Tuesday in Barcelona. The company offered few details and said it expected to have phones available later this year.
The move helped support the idea that RIM is coiled for a spring launch of new BlackBerries and the possible appearance of the new operating system on one of the phones.
RIM was another of our top three picks for 2010, a choice based entirely on the company's track record of making nimble moves to stay among the leaders in design and function in smartphones.
The iPhone has certainly led the way, and now that others have begun to catch up, Apple may be due for a new endurance trick to keep up the pace.
-- Written by Scott Moritz in New York
Follow our tech coverage on
and become a fan of
TheStreet.com
on