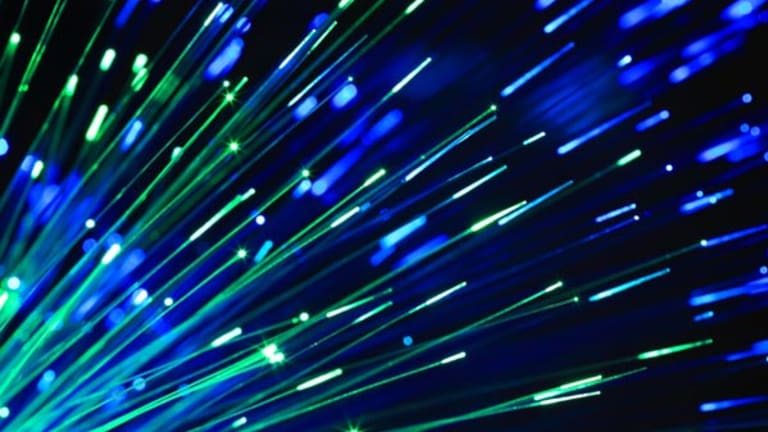 RIM Denies India Security Concession
RIM, fresh from launching its new BlackBerry Torch 9800, has denied offering security concessions to countries such as India.
WATERLOO, Ontario (
) --
Research In Motion
(RIMM)
, fresh from launching its new
BlackBerry Torch 9800
, has denied making concessions to certain countries, a clear reference to the national security furor swirling around the company.
The UAE plans to
suspend email and browsing services for RIM's BlackBerry
on October 11, citing judicial, social and national security concerns. There have also been media reports that RIM may make concessions to governments in India and Kuwait after they raised their own security concerns.
, citing the
Economic Times of India
, reported that RIM had agreed to let the country's security officials monitor BlackBerry services, although the phone maker appears to deny this.
"Any claims that we provide, or have ever provided, something unique to the government of one country that we have not offered to the governments of all countries, are unfounded," explained a spokesman in an e-mailed statement to
TheStreet
. "RIM cooperates with all governments with a consistent standard and the same degree of respect."
The spokesman says that the BlackBerry enterprise solution was designed to preclude RIM, or any third party, from reading encrypted information "under any circumstances," explaining that RIM does not store or have access to the encrypted data. "RIM cannot accommodate any request for a copy of a customer's encryption key, since at no time does RIM, or any wireless network operator or any third party, ever possess a copy of the key," it added.
RIM has earned a strong reputation for data security on its BlackBerry devices, which are widely used in the corporate realm. The company's new
BlackBerry Torch 9800
, however, is aimed at both enterprises and consumers.
"RIM has spent over a decade building a very strong security architecture to meet our enterprise customers' strict security requirements around the world," said the RIM spokesman. "In recent days there has been a range of commentary, speculation, and misrepresentation regarding this solution and we want to take the opportunity to set the record straight."
The Canadian phone specialist's stock closed down $1.45, or 2.54%, at $5.53 on Tuesday.
-- Reported by James Rogers in New York
Follow James Rogers on
.