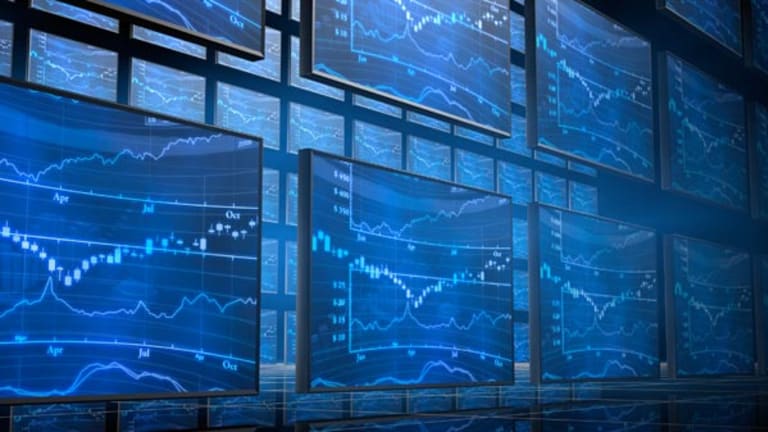 RIM Ahead of AT&T on Shared Data Plan
Anton Wahlman says RIM already offers Blackberry and Playbook users the benefits of a shared data plan that AT&T is working on.
The following commentary comes from an independent investor or market observer as part of TheStreet's guest contributor program, which is separate from the company's news coverage.
NEW YORK (
) -- In an interview with Walt Mossberg and Kara Swisher at this week's All Things Digital conference, AT&T's Ralph De La Vega said that
AT&T
is working on a combined data plan so that people can share one data plan across multiple devices such as smartphones, tablets and laptops.
He said that we should expect one relatively soon, whatever that means precisely; I assume that means three to five months from now.
All commentators have asked for this kind of offering for the last couple of years, and they are now praising AT&T's explicit intent.
Verizon
(VZ) - Get Verizon Communications Inc. Report
has also recently suggested that it's got something similar in store. One can't help but to draw the conclusion that
Apple
(AAPL) - Get Apple Inc. Report
is one of the several parties pushing for this effort, with
Google
(GOOG) - Get Alphabet Inc. Class C Report
(Android) as another eventually inevitable party.
HP
is yet another, and
Microsoft
(MSFT) - Get Microsoft Corporation Report
probably by the end of 2012.
In the midst of this euphoria, however, people are conveniently forgetting that at least one company already offers this benefit, and that is
Research In Motion
(RIMM)
. If you have a BlackBerry, you can access the cellular network with your PlayBook at no incremental cost. With any other tablet, you have a long list of plans from the major cellular operators ranging from $10 per month to $80, with the most popular plans normally between $20 and $50 per month.
Obviously what AT&T has in mind here, at least for the longer term, is the ideal scenario of mixing and matching smartphones and tablets from different makers. You should be able to have a BlackBerry and an iPad, for example, and get this benefit. This makes even more sense when you consider that people take it for granted that they want their laptops thrown into the equation as well.
In addition, I don't want to hear any jokes about AT&T blocking RIM's software that enables you to use your BlackBerry's 3G data plan on your PlayBook for free. While the Bridge app hasn't appeared in BlackBerry App World on an AT&T device, you can still download this Bridge app from other places.
The interview with Ralph De La Vega also illustrated one more thing, at least to me. I was following the interview via the livebloggers who were on site in the audience. The way these liveblogs work is that they are Web pages that are automatically updated, sometimes multiple times per minute, as the comments are posted. At least that's they way it's supposed to work, and that's the way it works in your browsers on your PC or Mac.
However, if you try to follow these liveblogs on your iPad, the page doesn't refresh automatically -- presumably because it doesn't have Adobe Flash. But on the PlayBook, it works just fine to follow the liveblogs such as the ones covering the interview with Ralph De La Vega. We all know that the PlayBook is software-feature-incomplete at the moment, such as the fact that it lacks a native PIM (email, calendar, contacts, etc.) app suite, but at least this shows that RIM has the leadership in one area where others are now scrambling to catch up.
The new BlackBerry smartphones based on its 7.0 operating system should be rolling out mostly in August, and they are inherently capable of also tethering using WiFi. As to whether they will actually offer this capability depends on the carriers.
One would surmise that these plans and terms would mimic those already offered on the iPhone, Android and HP WebOS devices. This would expand RIM's capability from just hooking up the tablet to your smartphone, to also hooking up laptops and other devices -- although then it wouldn't be for free.
At the time of publication, Wahlman was long Apple, Google and Research In Motion.
Anton Wahlman was a sell-side equity research analyst covering the communications technology industries from 1996 to 2008: UBS 1996-2002, Needham & Company 2002-2006, and ThinkEquity 2006-2008.