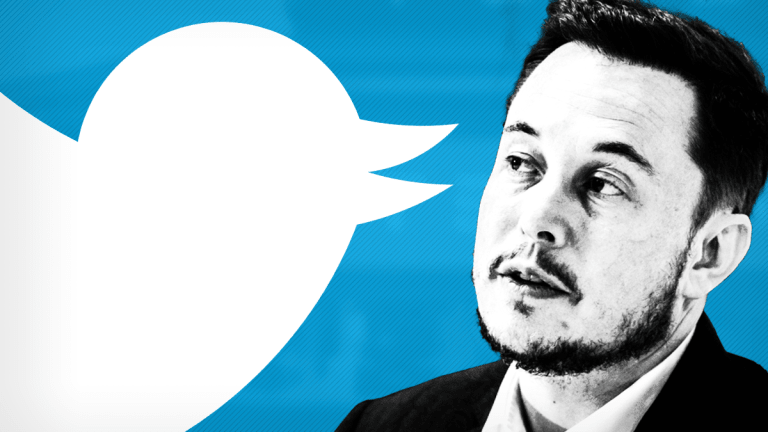 Regulators Say Musk's Tweets Violate Settlement Deal
The SEC blasted Tesla's CEO Elon Musk for his alleged failure to abide by an agreement to curb his 'reckless' tweets.
The U.S. Securities and Exchange Commission on Monday blasted Tesla (TSLA) - Get Tesla Inc Report CEO Elon Musk for his alleged failure to abide by an agreement to curb his "reckless" tweets, with the commission calling the billionaire's behavior "stunning" in court papers filed late Monday. 
In a filing in federal court, lawyers for the SEC rejected Musk's defense of his recent social-media activity, and called for the Tesla founder be held in contempt of court for a series of more than a dozen tweets, including one on Tesla production numbers.
The commission contends the recent tweets, including one that boasted that Tesla would build 500,000 electric cars in 2019, violated an agreement the commission struck last fall with Musk related to securities-fraud charges it had brought against Musk.
The SEC leveled the charges against Musk for falsely tweeting he had the money to take the electric-car maker private. Under that agreement, Musk agreed to have his tweets pre-approved by a "designated securities counsel" at Tesla before hitting "Publish."
"It is therefore stunning to learn that, at the time of filing of the instant motion, Musk had not sought pre-approval for a single one of the numerous tweets about Tesla he published in the months since the Court-ordered pre-approval policy went into effect," the commission stated in its filing Monday.
While Musk argued in an earlier federal-court filing that he was exercising his First Amendment rights, the commission contends that free-speech issues are moot given his September 2018 securities-fraud settlement agreement with the SEC.
Under the settlement, Musk agreed to have his tweets first reviewed and approved by Tesla's corporate counsel, a system that the SEC, in Monday's court filing in U.S. District Court for Southern New York, was designed to "protect against reckless conduct by Musk going forward," the commission's lawyers wrote.
The settlement came after the SEC brought securities-fraud charges against the Tesla founder after he tweeted that he had funding to take Tesla private at $420 a share.
The consequences of contempt of court finding could be serious for Musk.
The possibilities include new fines on Musk, a court-appointed communications monitor at Tesla, or even a trial that could result in the outspoken entrepreneur from being barred from serving as an officer or director of any public company, former SEC commissioner Harvey Pitt told TheStreet in late February.
Musk's attorneys did not respond to a request late Monday for comment on the government's filing, and there were no related tweets Monday from Musk or Tesla's Twitter accounts.
Tesla shares fell 2.16% on Monday to close at $269.49. The stock edged down another 0.22% after hours.
Will You Have Enough Money Retire?
Want to learn about retirement planning from some of the nation's top experts? Join TheStreet's Robert "Mr. Retirement" Powell live in New York on April 6 for our Retirement Strategies Symposium. For a limited time, tickets are available for $99 for this full-day event. Check out the agenda, learn about the speakers and sign up here.