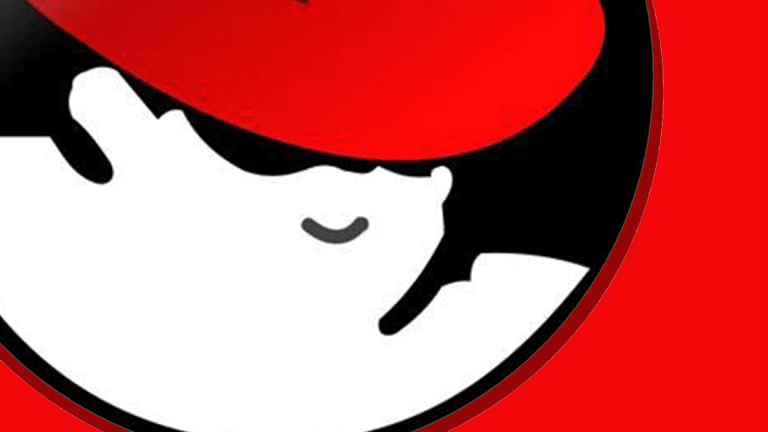 Red Hat Is Stuck In Neutral as BTIG Questions Subscription Model
The software company comes up short on quarterly revenue.
Red Hat Inc. (RHT) - Get Reportisn't a good fit for investors Thursday, Sept. 20, following the company's earnings release as the stock dipped 6%.
While the software company beat analysts' bottom-line estimates of 82 cents a share by 3 cents, it came up short on the top-line, reporting revenue of $822.7 million vs. expectations of $830 million. 
Red Hat gets the lion's share of its revenue from its subscription service to distributions of the Linux open-source operating system, as well as other products. That segment saw revenue jump 13%, but the $722.7 million in revenue generated in the quarter fell short of analysts' estimates of $724.1 million. 
While Red Hat's CEO isn't concerned about the soft revenue, analysts at BTIG see the company's subscription model as a potential headwind going forward. 
Start, and end, your trading day right with TheStreet's 'Daily Snapshot' on your favorite smart-speaker. Learn more about TheStreet's market coverage for your trusted smart-speaker here.
"In the past, strength in one segment could cover for the other in an off-quarter, but potential weakness in both infrastructure and app dev/emerging tech doesn't leave much wiggle room for Red Hat in fiscal year 2019. This quarter is the first quarter in history that RHEL has grown in single digits," BTIG analyst Joel Fishbein wrote. 
As a result, the firm reiterated its "neutral" rating.
Fishbein also noted that Red Hat lowered expected full-year revenue down $15 million due to a changing outlook in foreign exchange markets. BTIG believes that while those headwinds could extend into the first quarter of the next fiscal year also, that weakness does not represent an underlying weakness in Red Hat's business. 
"Red Hat's slip in recent months provides upside but is balanced in risk by continued scrutiny for execution throughout the rest of FY19," Fishbein wrote. 
To be a profitable investor and build long-term wealth, you need the right information and techniques. Join TheStreet Oct. 13, 2018 for a special investing event for sophisticated and active traders. Register for "Invest Like the Pros: Jim Cramer's Boot Camp for Investors" here.