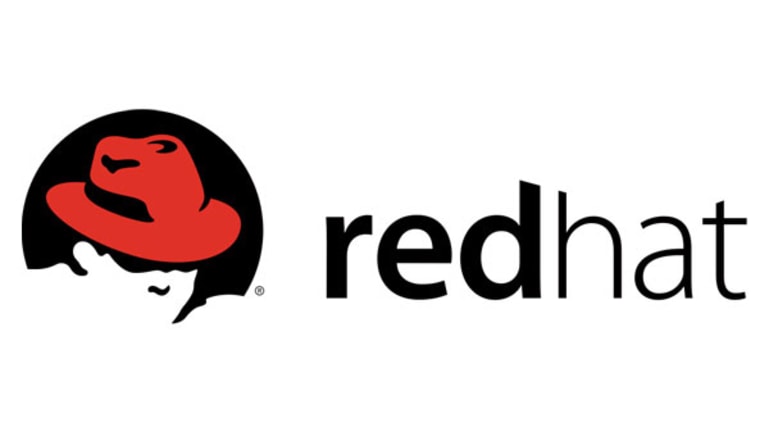 Red Hat CEO: 'Asia Is Doing Extremely Well'
Red Hat CEO Jim Whitehurst notes that although the overall IT spending environment isn't strong, there are regions, particularly Asia, which are doing extremely well.
NEW YORK (
) --
Red Hat
(RHT) - Get Red Hat, Inc. Report
CEO Jim Whitehurstnoted that although the overall IT spending environment isn't strong, there are regions of the world, particularly Asia, which are doing extremely well.
"It's not a strong environment out there," Whitehurst said in a phone interview with
TheStreet
. "Weak would be an appropriate characterization for Europe, and the U.S. federal government, who knows with that, but overall, North America seems reasonable. In constant currency, Asia is doing extremely well. Red Hat is more exposed to Asia than more software companies. The absolute demand there continues to look solid."
For the fiscal second quarter, Red Hat saw revenue rise 16% year over year to $374 million, slightly better than consensus estimates of $372 million. The company said subscription revenue rose 17% over the same time frame to $327 million, though noted currency fluctuations effected that by 100 basis points.
Touching on the lumpy billings growth, Whitehurst noted that as Red Hat gets bigger in a customer environment, especially near the $10 million deal, purchasing gets more involved and payment terms are changing.
"As deals get bigger, more people are wanting to pay over time for different reasons. We're happy to be flexible and work with our customers. It makes our billings growth rate look a little odd, and billings might be a little more volatile, but that's why we don't guide billings. The billings phenomenon is not reflective of longer term growth rates of the company," Whitehurst said.
"When we look at the business, we still feel good about it," he added.
For the second quarter, billings growth was 9% year over year, vs. Wall Street expectations of growth in the low-teens.
For fiscal 2014, Red Hat said it expects sales to be between $1.51 billion and $1.52 billion, with earnings of $1.36 to $1.38 a share. Wall Street analysts polled by
Thomson Reuters
forecast $1.53 billion in sales, with earnings projected to be $1.35 a share.
Though OpenStack is still about 18 months away from general material revenue for Red Hat, Whitehurst was positive on the cloud computing project designed to provide infrastructure as a service (IaaS).
"We had our first sale of OpenStack in August, and we've continued to distance ourselves as the No. 1 contributor to OpenStack," Whitehurst said. "Though we're still about 18 months away from the private cloud, it'll get there," Whitehurst said. "In 18 months, we'll see huge wins, but that's still a ways away. The core infrastructure takes a while."
Shares fell sharply following the earnings and guidance, dropping 10%. With $280 million on the buyback program, Whitehurst noted that "there's still a lot of room to work with if we so choose to, but let's wait and see," with regards to adding to the share repurchase program.
--
Written by Chris Ciaccia in New York
>Contact by
.