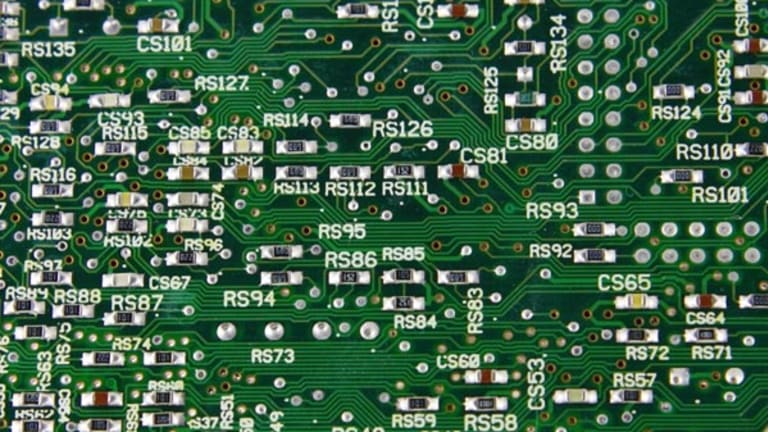 Red Hat Beats as Frugal Firms Embrace Linux
Software maker Red Hat grows sales and profit despite the tough economy.
Linux specialist
Red Hat
(RHT) - Get Red Hat, Inc. Report
edged past analysts' estimates in its first-quarter results Wednesday, indicating that cash-strapped firms are increasingly turning to open-source software.
Unlike
Microsoft's
(MSFT) - Get Microsoft Corporation (MSFT) Report
Windows technology, open-source Linux lets users change the software's source code, giving firms greater control over their software development. The technology is touted as a cheaper option than proprietary software, a message which seems to be catching on.
Red Hat's revenue, for example, grew 11% year over year to $174.4 million, beating Wall Street's estimate of $171.8 million. Red Hat's subscriptions business also enjoyed healthy growth, growing 14% year over year to reach $148.8 million.
The firm's profit was up. Red Hat earned 10 cents a share on net income of $18.5 million, compared to 8 cents a share and net income of $17.3 million in the year-ago quarter. Excluding stock compensation and amortization expenses, Red Hat earned 15 cents a share, compared to 12 cents a share in the prior year's quarter. Analysts had expected 14 cents a share.
Red Hat isn't the only firm enjoying the popularity of Linux.
Novell
(NOVL)
, for example, saw its own Linux business
more than 25% during its recent second quarter, despite a broader slump in software licensing.
Larger firms, in particular, seem to be ramping up their open source efforts.
"With overall IT spending down on a year-over-year basis, our largest customers continue to renew and spend more with Red Hat," said Jim Whitehurst, the Red Hat CEO, during a conference call late Wednesday.
The company's sales were boosted by its top 25 customers, who all renewed their software subscriptions at 120% of their original value, according to Whitehurst.
At least one analyst believes that Linux is indeed reaping the benefits of a tough economic climate.
"Red Hat seems well-positioned to weather the current IT spending storm," said Katherine Egbert, an analyst at Jefferies & Company, in a note released Thursday. "Fiscal year 2010 could become a repeat of fiscal year 2003, where cost-conscious IT departments sought out Linux to save costs, driving up the firm's market share."
Egbert, who reiterated her Red Hat "buy" rating, and raised the company's price target to $23, said that the firm is poised for more growth.
"Red Hat remains a beacon of light in a dreary environment," she added. "We believe Red Hat can grow revenue by 15 percent next year, in a recovery."
The company's first-quarter revenue growth, however, slowed significantly compared to the
, and one analyst wants to see a bigger contribution from Red Hat's JBoss middleware product.
During Wednesday's conference call, Red Hat explained that it expects a faster rate of growth from JBoss compared to its enterprise Linux offerings but said that the middleware is more vulnerable to the vagaries of the economy.
"It sounded as if there was a bit of sluggishness in JBoss," wrote Todd Weller, an analyst at Stifel Nicolaus, in a note released Thursday. "We think the key issue with JBoss is that Red Hat needs to better demonstrate that this can become a more meaningful component of its business."
Weller maintained his "hold" rating on Red Hat shares, which have more than doubled in price since the start of 2009.
"We think the recent strong gains in the stock have resulted in a less attractiverisk/reward at current levels," he added. "We attribute the recent strong gains in part to fundamentals, particularly the emerging focus on margin expansion, and in part to take-out speculation."
Red Hat expects a second-quarter operating margin of around 23%, and forecasts revenue between $178 million and $180 million, in line with analysts' estimates. The software maker has also reiterated its fiscal 2010 revenue guidance of $720 million to $735 million.
Investors, however, were unmoved by Red Hat's first-quarter results, and the company's shares plunged $1.37, or 6.81%, to $18.76 Thursday morning.