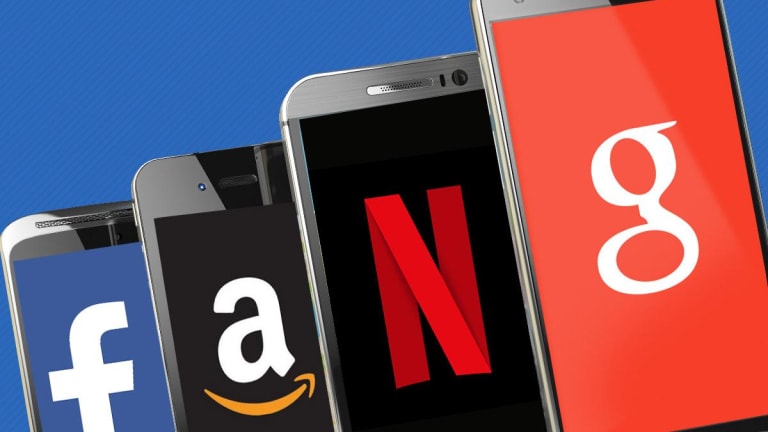 Question the bottom lines. 
Since the 1980's, investors have focused on companies beating operating earnings per share (EPS) consensus estimates. Earnings announcements continue to feed the insatiable 24/7 financial news cycle. In the early 1990's, slightly over 50% of S&P 500 undefined companies beat EPS consensus forecasts. Over time, this number has steadily risen to where in the second quarter of this year, over 85% of companies have topped forecasts.
Due to the discretion inherent in income and balance sheet statements, CEOs have a host of tools to paint an opinion of corporate profitability. They can manage their earnings numbers up to make business look stronger, or they can manage numbers down to squirrel away earnings for a rainy day. While there is quite a bit of discretion in GAAP earnings, operating EPS - the measuring stick for Wall Street analysts - have even more.
In January of 2016, the Financial Analysts Journal published research called The Misrepresentation of Earnings. The research was the result of surveying 400 chief financial officers, and the findings are sobering. Fully 20% of earnings reports were felt by respondents to be intentionally distorted and by a significant amount: 10%. The prescription, from the CFOs themselves, is to rely more heavily on the metric "cash flow" rather than earnings, as cash flow and free-cash-flow are fact, not an opinion.
Tech Earnings Reality
The "FAANG" stocks, otherwise known as Facebook (FB) - Get Facebook, Inc. Class A Report , Apple Computer (AAPL) - Get Apple Inc. (AAPL) Report , Amazon (AMZN) - Get Amazon.com, Inc. Report , Netflix (NFLX) - Get Netflix, Inc. (NFLX) Report , and Alphabet Inc. (GOOGL) - Get Alphabet Inc. Class A Report , started as disruptive technology companies that created new and innovative markets. Their products have become ubiquitous in our everyday modern world, and they have dominant market shares in their industries.
While these companies have become bellwether stocks that have often traded in "lockstep," their businesses and financial models are each unique. Over the years, these companies have reported, and continue to report, superior earnings growth. However, the recently reported second quarter free-cash-flow numbers for Netflix, Facebook, and Amazon provide a bit of a reality check.
Since 2014, Netflix's earnings per share growth has ranged from 53% to over 200% year over year. Earnings per share growth is expected to be up 134% year-over-year in 2018. However, free-cash-flow growth paints a markedly different picture.
Over the same period, negative free-cash-flow growth has grown from $128 million in 2014 to negative $1.826 billion at the end of the second quarter of 2018. The free-cash-flow estimate for 2018 is a negative $3,093.70 billion. This current cash burn rate of 53% year-over-year reflects the ever-increasing amounts of money needed to fund new TV series to meet the expectations from subscribers for high quality original content.
As an investor, one must ask: is this sustainable?
Over the same time period, Facebook reported EPS growth between 60 and 170%. For the second quarter this year, Facebook had EPS growth of 31% year-over-year. Facebook reported $1.74 adjusted EPS versus a consensus number of $1.71. Looks good, right? Now for the free-cash-flow reality check.
Facebook ended the second quarter with over $2.8 billion in free-cash-flow. While this is a substantial free-cash-flow number, it is down from $5.0 billion last year, or 44%, and down sequentially from $3.9 billion in the first quarter of 2018, or 28%. These numbers are not a silver bullet in terms of Facebook's future, but they do highlight the challenges of increasing privacy and hacking costs amid concerns about slowing ad revenue and subscriber growth.
Amazon continues to innovate, develop products, and find other industries such as pharma, where it's technology can add value and gain market share from competitors. Amazon's new products such as Alexa and its strong presence in cloud computing services are giving a boost to margins. Prime Day in July was the biggest Amazon event ever.
Recently, Amazon's EPS has been ever increasing. The blowout second quarter saw $3.88 a share in earnings, up over 1,400% year over year. Their free-cash-flow numbers confirm this explosive organic growth. This quarter, free-cash-flow was a positive $4.2 billion versus a negative $737 million last year, and a negative $4.8 billion in the first quarter of 2018. The consensus estimates for Amazon's free-cash-flow are $17.9 billion for 2018 versus $6.4 billion last year, and a $25.4 billion free-cash-flow estimate for 2019.
While this analysis does not make any conclusions about valuations, Amazon clearly has considerable organic momentum and solid footing going forward.
The Bottom Line
As portfolio managers, we believe that free-cash-flow growth provides a superior measure and is a more transparent indicator of corporate profitability, especially in an environment where GAAP earnings are highly subjected to management manipulations.
By: Janet Flanders Johnston, CFA.
Janet Flanders Johnston is co-portfolio manager for two actively managed Exchange Traded Funds from TrimTabs Asset Management that focus on free cash flow: TTAC and TTAI.