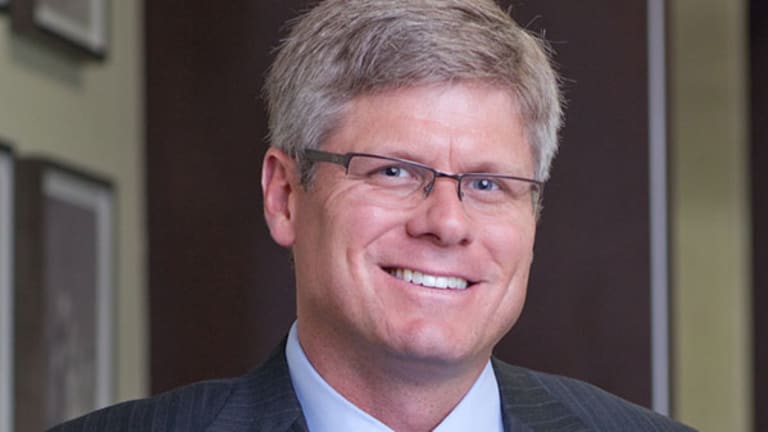 Qualcomm's Mollenkopf Not Heading To Microsoft
Qualcomm says Steve Mollenkopf is staying with the company as Microsoft's CEO decision deadline nears.
NEW YORK (TheStreet) -- Qualcomm's (QCOM) - Get Qualcomm Inc Report COO Steve Mollenkopf name was the latest to be floated as one of the front-runners for the top Microsoft (MSFT) - Get Microsoft Corporation Reportjob. But, as it turns out, that was yesterday's news.
This morning Qualcomm announced Mr. Mollenkopf will its next CEO and President replacing Dr. Paul Jacobs in early March. Jacobs will remain as Executive Chairman of the Qualcomm board.
Mr. Mollenkopf has been with Qualcomm for nearly two decades. He lead the company's chipset business to its position as the top mobile chipset supplier as well as the top innovator in LTE technology. The official press release acknowledges Mollenkopf was responsible for Qualcomm's $3.1 billion acquisition of networking giant Atheros.
So now, Mollenkopf's quick removal leaves a number of big question marks about the current list of possible candidates to replace Steve Ballmer next year. Microsoft's three-person executive search committee (headed by co-founder Bill Gates) had promised a successor's name by the end of this year.
Alan Mullaly's name has constantly been at or near the top of the candidates list from the very beginning. He has repeatedly denied any intention to leave the top spot at  Ford  (F) - Get Ford Motor Company Report. Yet, there are new reports that members of the Ford board of directors are still not satisfied. Supposedly some members are pressuring Mullaly to finally put the rumors to rest - or not, if that's the case. Last year, Ford announced Mullaly had agreed to stay with the company through 2014.
Another front-runner is rumored to be Stephen Elop. He's the former Nokia (NOK) - Get Nokia Oyj Report, former Microsoft, former Macromedia, former Boston Chicken boss who is actually headed back to Microsoft as an Executive VP following the Nokia purchase deal. Although Elop is not currently the leading candidate, his name remains near the top of the list as the search committee continues its mission.
Other possible choice could include two internal candidates former Windows chief Steven Sinofsky and Satya Nadella, currently head of Microsoft's Cloud and Enterprise division. As for outsiders Mike Lawrence CEO of Computer Sciences (CSC) and Kevin Johnson former CEO of Juniper Networks (JNPR) - Get Juniper Networks, Inc. Report have also been mentioned.
There is also a Website for speculators where anyone can vote for who you think should be the next Microsoft CEO. Some of the current choices are quite interesting.
This past August, Ballmer announced that he would retire from the Microsoft CEO post "within 12 months."
Written by Gary Krakow in New York.
To submit a news tip, send an email to tips@thestreet.com.