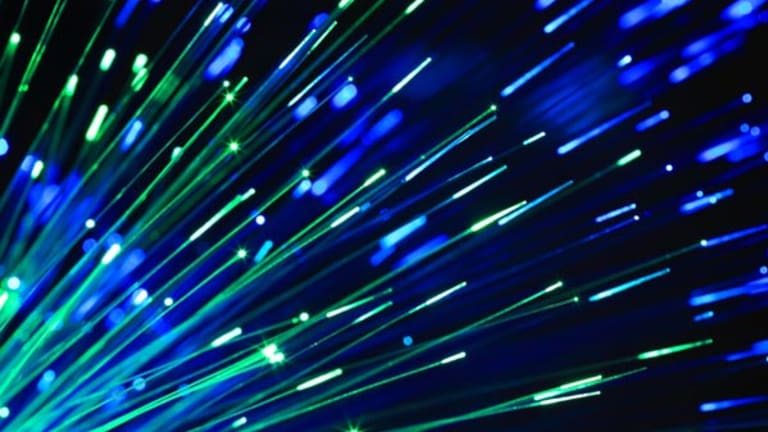 Prickly Premonitions About Palm's Pre Phone
Much rides on the Pre to boost Palm, but some are worried about the phone's limited popularity.
Much rides on the Pre to boost Palm, but some are worried about the phone's limited popularity.
SUNNYVALE, Calif. (
) --
Palm's
(PALM)
Pre phone put the company back on the path to success, but there are fears that its limited popularity may drag it down again.
Investors will tune in for Palm's fiscal first-quarter earnings report after the bell Thursday, with particular focus on Pre sales. The concern is that the company has
, and for the moment, that all rides on one phone sold by one carrier:
Sprint
(S) - Get Report
.
There has been a
, ahead of the results, over how many Pre phones have been sold in the first full quarter of availability. The consensus among analysts puts the number around 533,000, but reports of weakening demand and a $50
just months after its debut have added to the uncertainty.
Palm needs robust Pre sales to
out of the red ink.
This is a tough feat in smartphone market with players like
Apple
(AAPL) - Get Report
,
Research In Motion
(RIMM)
,
Nokia
(NOK) - Get Report
and
Motorola
(MOT)
.
In its fiscal fourth quarter, Palm
on this front by trimming losses and burning less of its cash. But if that trend doesn't continue, investors will rightly assume that Palm's recovery will be more turbulent at best.
Analysts expect Palm to post a loss of 24 cents a share, according to Yahoo Finance. That's narrower than the 40-cent loss in its fiscal fourth quarter. And sales are expected to be about $298 million for its August quarter, up from the $113 million in the May period.
The immediate overhanging concern is that Palm may have to soak its investors with another fundraising effort. Palm's stock, which is up 367% this year, would be a valuable trinket if Palm were to make another public offering. The dilution however, would penalize current investors who have been riding on the comeback bandwagon.
But Palm has become considerably less of a one-device story now that the company has introduced its Pixi phone, a smaller touchscreen device with a keyboard. The phone runs on Palm's WebOS software and is expected to be sold by Sprint in the fourth quarter.
If Palm can confirm the estimated $99 price for the Pixi and announce more than Sprint as its sales partner, investors may worry less about Pre's numbers.