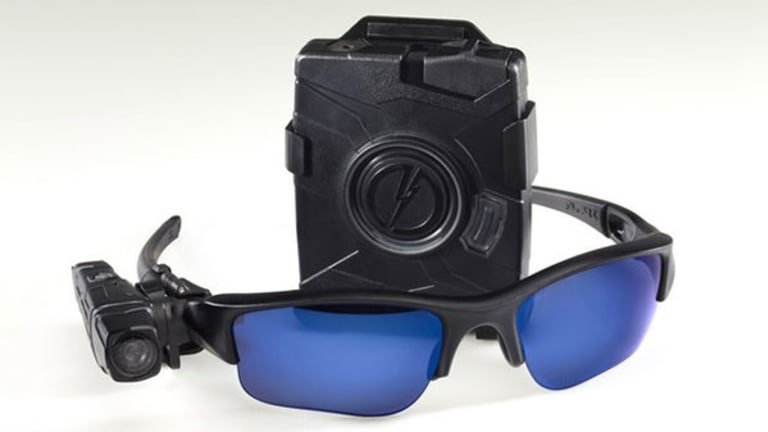 Police Are Warming Up to Wearable Technology, Taser CEO Says
Police forces are starting to use wearable cameras to document their interactions with civilians.
NEW YORK (TheStreet) -- Wearable technology isn't just for early-adopting hipsters and extreme athletes. Police departments, once skeptical of wearable cameras, are now using them to document their activities, says Rick Smith, the CEO and founder of Taser International (TASR) .
The manufacturer of electroshock weapons also makes wearable cameras for law enforcement. Last quarter, orders for its cameras and related technology totaled $15 million, three times what they were a year before. Thirteen major cities are moving forward with the cameras, Smith says.
The cameras are designed to document what takes place in encounters between police and civilians and dispel inaccurate allegations by either side.
"We protect both the community and the officer by preserving a record of every interaction that officer has," says Taser's  Smith. "So if there's ever an allegation that something was improper, we can go back and show the world exactly what happened."
The cameras cost $399 each and can be mounted on an officer's collar or sunglasses and connect to a smartphone. By documenting exactly what happens, they can save police departments from costly liability payments, Smith said, adding that the New York City Police Department has spent $1 billion on such payouts over the past 10 years.
"We could be talking about hundreds of millions of dollars in savings, which is more than the cost of the camera and software," he adds.
-- Written by Scott Gamm in New York.