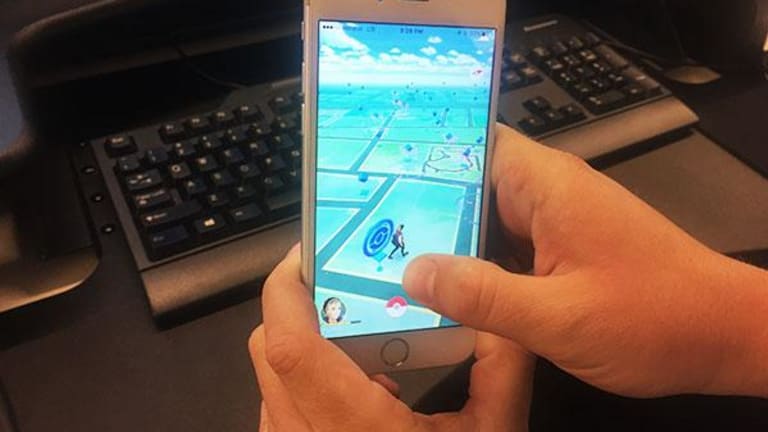 Pokémon Go Keeps Growing; Redbox Tests Streaming Service
Here's a look at major tech stories in the news.
Here's a look at major tech stories in the news.
Pokemon Go's momentum continues
One has to assume that eventually, the hype surrounding Pokemon Go will die down, and the game will evolve from being a one-of-a-kind cultural phenomenon to simply a hit mobile game with a minority of hard-core users and a larger base of more casual players. But today isn't that day. As global uptake for the augmented reality title continues growing, outages have become frequent in the U.S. and Europe, and Pokemon Go developer Niantic says it's limiting access to "Trainer Club" accounts until it can better support demand.
Meanwhile, Apple says Pokemon Go, which launched on July 6, saw more App Store downloads in its first week than any app in history. Pretty impressive considering Pokemon Go was initially available only in the U.S., Australia and New Zealand (many other markets have been added since). And early uptake in Japan was pretty strong on Friday, as the game finally became available in the Pokemon franchise's home market.
Workday buys analytics/data visualization startup Platfora
Workday (WDAY) - Get Report, the largest provider cloud HR and financials apps for businesses, is buying Platfora, a developer of tools used to analyze, visualize and discover corporate data. Terms are undisclosed.
Workday plans to use Platfora's offerings to strengthen the analytics features of its HR and financials apps, and allow clients to bring more data onto its platform. The company rolled out a Big Data Analytics module for its apps in 2013. Platfora could help Workday better differentiate its HR/financials offerings relative to those of enterprise software giants Oracle and SAP; Oracle has been pricing aggressively in an attempt to take share from Workday.
The acquisition comes amid rapidly growing corporate interest in analytics and visualization tools that can be used by regular office workers, rather than just data scientists and other specialized workers. Major independent players in this space include Tableau Software (DATA) - Get Reportand Qlik Technologies (QLIK) ; P-E firm Thoma Bravo is set to buy the latter for $3 billion. Microsoft, Amazon and many others also compete.
Redbox begins testing a new streaming service
Two years after shutting down its Redbox Instant streaming joint venture with Verizon, Outerwall's (OUTR) Redbox has begun testing a new streaming service. But whereas Redbox Instant tried (unsuccessfully) to compete head-on with the likes of Netflix and Hulu, the new service is a "transactional" video-on-demand offering that resembles the video services found on iTunes and Google Play.
No word yet on pricing; bundling streaming rentals with DVD rentals could give Redbox one way to stand out in a pretty crowded market. A look at Redbox's recent performance helps explain why the company is hungry to diversify: Outerwall's Redbox segment revenue fell 18.9% annually in the first quarter to $421.5 million, with operating income dropping 31.4% to $84.2 million. Disc rentals fell 18% to 137.7 million.