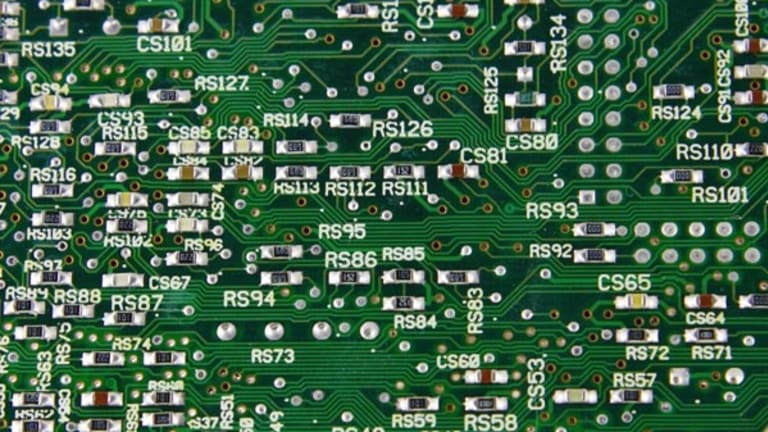 Pinball Fights to Survive in an 'Angry Birds' World
Chicago's Stern Pinball, the world's sole pinball manufacturer, is trying to transform its business to adapt to changing times.
NEW YORK (
) -- It's 10 p.m. on a Wednesday at The Sunburnt Calf, a popular Australian-themed pub in New York's Upper West Side neighborhood teeming with 20-somethings crammed around the bar and downing Fosters.
Upstairs, a crowd has gathered to shoot pool, while the blinking lights of a
Star Wars
pinball machine in the corner remain untouched by customers, the bumpers, flippers and shiny silver balls ignored.
The bar's manager, Tim Harris, said he installed the machine for aesthetic purposes, not as a money-making venture.
"People only play occasionally -- maybe two to three times a week," he said. "We put it in the bar because it looks great and is cool but it in the end it's an analog game in a digital world."
The story of pinball's deep decline is not a new one, as interest in other "old school" pastimes like board games and bowling has faded, replaced by video games and smartphone apps.
But for pinball lovers, the trend is a deeply sad one -- a slice of Americana on its last legs -- yet a tale that can hopefully at least partially be reversed.
The chips all fall on one man: Gary Stern, the president and owner of Stern Pinball in Chicago and the world's last remaining pinball manufacturer.
"Gary is really preserving an irreplaceable form of entertainment," said Josh Sharpe, the president of the International Flipper Pinball Association, a competitive pinball organization. "There's nothing that can fill pinball's void if it went away -- it really is unique."
Stern has been around pinball his entire life, having worked in the stockroom beginning at age 16 at Williams Electronic Games, one of the original pinball manufacturers.
His father was a game operator -- the owner of amusement games that licenses them out to bars or arcades -- in Philadelphia in the 1930s and eventually the founder of Stern Electronics, which later acquired half of the Williams business.
Pinball thrived throughout 1970s to the early 90s, a period which saw as many as 100,000 machines produced per year by five different companies.
But by the mid-90s, the sport had hit a wall.
Widespread smoking bans in bars eroded traffic, which in turn led to decreased revenue for pinball and other pub games.
With fewer customers, the maintenance and equipment repairs of keeping up pinball machines became too high for some bar owners, who scrapped the products. Other locations where the machines could also be found, like bowling alleys, arcades and mom-and-pop shops, also stopped stocking the devices in favor of video games.
In 2009, the pinball industry posted $275 million in revenue, compared with more than $1.1 billion 10 years earlier, according to
Vending Times
. The number of machines on-site at commercial locations also dropped to 79,000 from 360,000 during the same timeframe.
As pinball machines dwindled, so did the companies making them.
Sega
got out of the space in 1999, selling its flipper unit to Stern, while Williams shut down its pinball operations less than a month later to focus on the slot machine business.
Stern now stands as the lone wolf in the pinball space, producing around 10,000 units each year.
The company, which generates roughly $30 million in annual revenue, employees around 50 people.
Pinball As Sport
Stern likens pinball to a sport like baseball, an American pastime that requires focus, skill and agility.
"We're a bat and ball game with real physical action," he said. "It's a sport in which you keep your eye on the ball."
Yet Stern recognizes the challenges with the business today and is looking for ways to adapt.
While the company has historically relied on the coin-operated market for the majority of its sales, it's increasingly focused on nostalgic collectors looking to buy the machines -- which can cost up to $5,000 --- for their homes.
"I can watch
Cribs
with my 24-year-old daughter and we'll see three houses from rock-and-rollers and at least one of them has a pinball machine," he said. "They're as proud of that as they are of their Ferrari."
And rather than targeting the U.S. market exclusively, about half of Stern's sales now come from Western Europe as well as international markets like China, where pinball machines can still be found in cafes and arcades.
Gateway Drug
Stern is also eyeing more radical change to its business.
Rather than just selling to distributors who would typically place the machines in arcades and homes, Stern is developing relationships with an increasing number of big box retailers like
Amazon
(AMZN) - Get Amazon.com, Inc. Report
,
Sears
(SHLD)
, and starting in August,
Best Buy
(BBY) - Get Best Buy Co., Inc. Report
, to sell its products directly to consumers.
It's also worked with
Costco
(COST) - Get Costco Wholesale Corporation Report
to build lower priced games. Last year, Stern introduced
Batman
and
Iron Man
themed machines with the membership warehouse chain that were scaled down versions of its traditional products (think one quarter slot instead of two and a Joker that remains static instead of rotating).
Stern launched the machines with limited distribution in 16 Costco stores, charging $3,700 -- about 25% less than its standard products. Although all of the machines sold out, the company decided not to proceed with this strategy again.
"We talked with Costco and the people who bought the machines and they all thought the products were too close to
our full priced machines," said Jody Dankberg, Stern's director of marketing. "The price was too confusing to the market."
The company is still focused on building budget-friendly machines for big box retailers, Dankberg said, it just needs to determine an appropriate price point.
"If we can do these entry-level games it will be a gateway for dealers and distributors to buy
our full priced machines," he said. "We find pinball machines are addictive -- I don't want to call it a gateway drug, but it's a way to something bigger and better."
Stern is also developing new electronic systems for its games that are WiFi enabled, allowing players to compete head-to-head with others from around the world.
But while the company is fixated on opening up pinball to a bigger audience, it will only go so far; creating digital-only versions of its games aren't a priority.
"If you're a pure pinball person, digital will never be like the real thing," Dankberg said. "You won't get the kinetics and you feel like a computer could win."
Amusement Park Under Glass
Some are skeptical that the pinball industry will continue to survive.
"Everyone says they love pinball but no one is buying it," said Tim Arnold, a game operator who runs the Pinball Hall of Fame in Las Vegas. "There's just so much more competition for entertainment time and money -- the more there is to do, the thinner the pie gets."
Yet pinball enthusiasts say it's not yet game over.
"You can put
Donkey Kong
or
Pac-man
onto a computer or play on a web-browser, but pinball isn't easily replicated outside of its original environment," said Rob Craig, an IT administrator at Southern Illinois University who owns more than 50 machines. "Pinball is like an amusement park under glass that you can control -- if you play well, it lights up and a city comes to life."
And for Stern himself, a world without pinball is possible, though difficult to imagine.
"We understand that we're not heart-lung machines but pinball is an important part of Americana," he said. "The world could exist without pinball but a little bit of the fabric of life would be gone."
--
Written by Olivia Oran in New York
.
>To follow the writer on Twitter, go to
.
>To submit a news tip, send an email to:
.