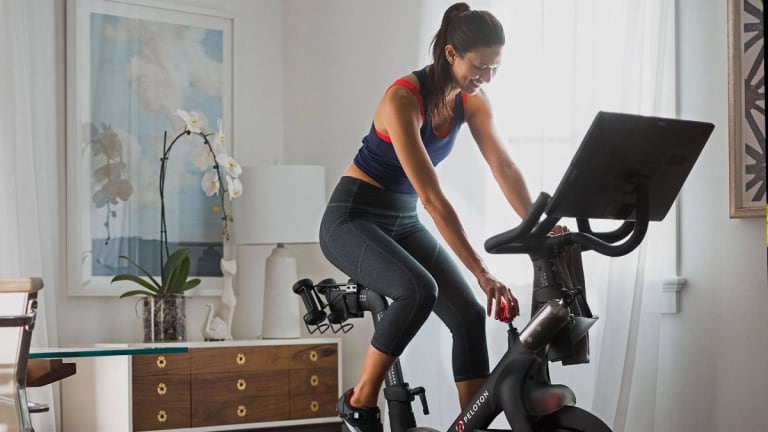 Peloton CEO Sees IPO in Near Future
John Foley, CEO of Peloton, thinks that the company is just getting started.
Ready to ride?
Peloton's founder and CEO, John Foley, talked with TheStreet (TST) - Get TheStreet, Inc. Report about Peloton's plans going into the future. 
Foley believes that, while "gimmicky workouts can be fad-ish—yoga, running, cycling...are not." 
The fitness technology company, as it likes to refer to itself, has been around since 2012 and looks like it's here to stay after an early struggle to put together financing.
"I was incredibly unsuccessful for the first three years although I pitched hundreds of investors," said Foley. The niche popularity of 'boutique fitness' made for a rough start. Boutique fitness, trends like ClassPass and other groups that combine different workouts, has become mainstream.  
But that struggle didn't last long. Peloton hit the $1 billion market value "unicorn cap," and just banked $550 million in Series F funding, marking nearly $1 billion in equity for the company. Peloton is rumored to be worth over $4 billion.
Foley noted his success, telling The Street, "we're building...addition to software and content is pretty powerful and...[we have a] committed community of riders."
But what about the bike's whopping $2,000 price tag? Foley had an answer for that, too.
With payment plans, the bike can cost about $58 a month. Adding in the subscription for $39 a month leaves a Peloton bike owner spending under $100 a month. For some consumers, that's cheaper than a $30-per-class boutique fitness center or a gym membership, which can quickly go over $100 a month.
Does the company compete with gyms or other boutique fitness classes? No. "I would say that our equipment competes with the couch," Foley said.
That's not entirely a good thing for the firm's urban customers. Peloton's popularity grew first in metropolitan areas, but in New York City especially, city dwellers may often face a hard time fitting a fitness bike into the average shoebox apartment. 
Those consumers will have to watch from afar it seems. "We're not looking to partner with gyms," said Foley. He didn't say that it would always be that way, Peloton "would take their calls," but it's not actively looking for a gym partnership.
Investors have compared Peloton's class streaming service linking its bike and iOS devices and televisions to Netflix Inc. (NFLX) - Get Netflix, Inc. Report . Foley said, "the similarities are strong in that we're a media company...we're different in that we're a lifestyle company."
Nevertheless, Peloton and Netflix now share a common director. Jay Hoag, who also serves on Netflix's board, joined Peloton's Board of Directors after the Series F funding closed on Aug. 3.
So, what's next for Peloton? "We're at our core a technology and innovations company, and we're not done with the treadmill yet," answered Foley.
Oh, and, "[Peloton] plans to IPO next year," he said.