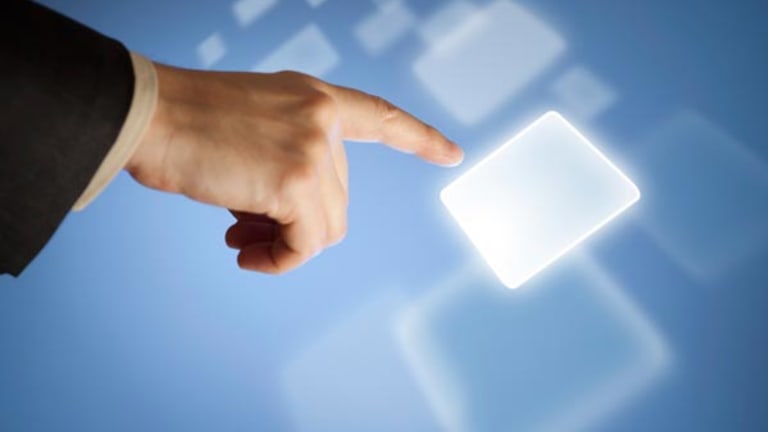 PCs Meet Cell Phones in New Battleground
Nokia's talking laptops, and Microsoft has its mobile operating system.
As if you needed more proof that the portable computing industry is converging -- two of the major players have just about flat out announced that they're going to be traipsing on each other's business space.
Nokia
the world's No. 1 cell-phone manufacturer, could soon be entering the
, CEO Olli-Pekka Kallasvuo says.
In an interview with Finnish national broadcaster YLE, Kallasvuo said the firm was "looking very actively" at the opportunity. That statement seems to confirm long-running speculation that the vendor will diversify into laptops.
"We don't have to look even for five years from now to see that what we know as a cell phone and what we know as a PC are in many ways converging," Kallasvuo said.
Nokia is rumored to be developing computers based on ARM's new "Sparrow" processor for Netbooks and mobile Internet devices (MIDs), and they are reportedly looking at a 2011 launch. Don't forget, Nokia now owns Symbian and all of its operating systems -- including software that used to power Psion PDAs and minilaptops in the past.
Such a strategy by Nokia would be seen as a response to the increasingly expanding list of laptop manufacturers that are moving into the mobile handset space. Last week at the Mobile World Congress show in Barcelona, we saw companies like
Acer
,
Hewlett-Packard
,
Lenovo
,
Toshiba
(the amazing TG01 smartphone) and
Asus
(new Garmin-Asus nuvifones) making announcements about new smartphone designs.
Dell
(DELL) - Get Dell Technologies Inc Class C Report
had also been rumored to have a new smartphone at the show, but it never appeared.
Smartphone profits remain strong for manufacturers. I can't believe those small Netbook portable computers are as lucrative for manufacturers though. Maybe Netbooks will be a huge source of profits for operating-system manufacturers. Maybe even for
Microsoft
(MSFT) - Get Microsoft Corporation Report
.
In a speech to analysts in New York earlier in the week, Microsoft CEO Steve Ballmer confirmed that the long-awaited new version of its mobile operating system -- Windows 7 -- will launch in January 2010.
Ballmer added that the new OS will offer greater support for Netbooks, despite business experts' fears that the Netbook market is cannibalizing Microsoft.
"We will have high market share on Netbooks," Ballmer insisted, but admitted that the growing Netbook market would "certainly
have an economic effect on PC sales."
Ballmer added that Microsoft is aiming to boost Netbook revenue by persuading users to pay to upgrade low-end versions of the software to gain features included with the more expensive platforms used in higher-spec PCs.
For the record, I've been testing the Windows 7 Beta that was released last month. I've tried it on a number of computers from notebooks to laptops to this "trusty workhorse" of a desktop machine here at my TSC desk.
I have to admit that so far using Windows 7 has been a treat. I've encountered only one small software incompatibility, which is easily fixed (unfortunately, I have to do so every time I log in though). My office PC runs twice as fast on 7 as it did on XP. That would seem to me to be a very good sign for all computers past and present. Please, Microsoft, don't screw it up in the final release.
Gary Krakow is TheStreet.com's senior technology correspondent.