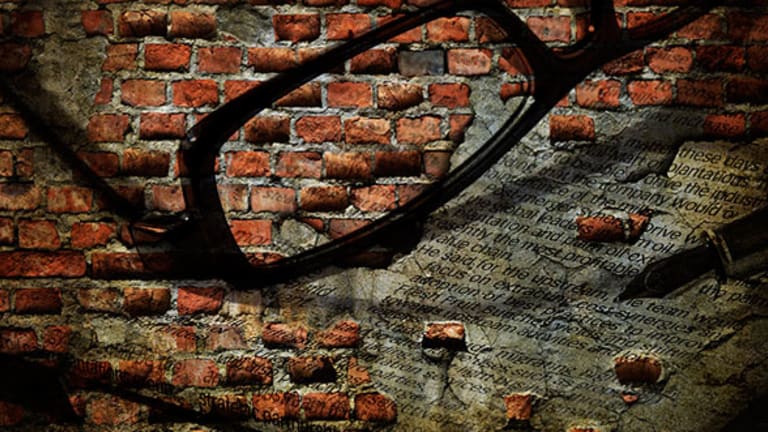 Paywalls Are Not the Future -- Just Ask The New York Times
Paywalls were among the news media's early answers to the digital world, but even as ad revenues continue to decline, they may not be the right one.
NEW YORK (TheStreet) -- Paywalls everywhere are crumbling under the pressure of free content, and not even The New York Times is immune.
The flagship newspaper of New York Times (NYT) - Get New York Times Company Class A Report reversed course in the spring, electing to make its NYTimes Now app available for no change. The decision to end its paywall experiment reflects the changing nature of media consumption and the difficulties of convincing younger people to pay for news.
"While the app did not meet our goals as a free-standing paid product, it has been and remains very successful in terms of attracting new and highly engaged users to The Times, many of them younger than our core audience," said Linda Zebian, a spokeswoman for the Times.
Publishers have been tinkering with paywalls for more than 15 years, and as advertising sales have declined, the need for paywalls to help compensate for lost ad revenues has grown. Newspapers such as the Financial Timessell digital subscriptions on the assumption that their audiences are willing to pay for their content. Others, like the New York Times, have moved to a metered-paywall model, which allows readers to view a certain number of free stories a month before requiring a subscription.
Either way, paywalls don't always make up for lost advertising sales.
"[Paywalls aren't] the savior of the newspaper industry," said Ken Doctor, who writes the blog Newonomics. "Its just something that has helped alleviate some of the bleeding of print advertising revenue."
Newer publications such as The Daily Beast, Slate and VoxMedia's The Verge and Re/Code, don't use paywalls because their business models rely heavily on generating traffic to sell advertising. The number of visitors determines the rates charged to advertisers.
"They see more advantages to having as much traffic as they can," Rick Edmonds, a writer for the Poynter Institute in St. Petersburg, Fla., said. "Paywalls may work for legacy media in a way it may not in digital only sites."
Strict paywalls are giving way to metered-paywalls, which provide greater access for higher fees.
The NYT Now app, which had cost $7.99 per month, became free in May while its flagship app makes 10 articles free per month, the same as its desktop companion. Only 20,000 people decided to pay for the NYT Now app initially, far short of the company's goal of 200,000, which was the reason the app moved to the site-wide metered-paywall model, according to The Wall Street Journal.
The digital subscription business accounted for 11% of the Times' revenue last year, and turning potential readers away from the company entirely would limit the company's growth among a younger generation that's used to free content.
This change represents the experimental phase the news media is undertaking, according to Edmonds. Paywalls have reached a summit where there isn't a lot of room to add more subscribers, but other revenue sources are still out there.
Slate has begun offering a sort of membership club via Slate Plus. Subscribers pay $5 a month for access to additional topics on the company's various podcasts, early access to events, and a less disruptive ad-experience on the site. Edmonds says this may just be the type of diversified revenue news media should be pursuing.
Facebook (FB) - Get Meta Platforms Inc. Class A Reportannounced plans for an in-house distribution platform called Instant Articles. The social media site is responsible for almost as much traffic as search engines, according to Doctor, and it may even surpass it in the near future. Instant Articles is a way for Facebook to provide a unified, faster experience for its customers. It will also sell ads around content hosted on the platform, splitting the profits with the content producers, providing yet another revenue stream for news media.
"The era of experimentation will go for a while, Edmonds said. "It appears [news outlets] will need a number of additional, smaller sources of revenue to cover the loss of print advertising."
Many younger people are accustomed to getting their news for free, and the idea of paying for a news subscription is often not compelling. When consumers have to choose between paying for a news site subscription, or Netflix (NFLX) - Get Netflix, Inc. Report or Hulu instead, it comes down to a value proposition.
"As news outlets think of themselves as only supplying a stream of headlines and stories, that's kind of limiting," said Doctor. "I'm a little surprised and regretful that others haven't tried other products."
Doctor added that experimentation is a necessary part of figuring out the next viable model of the news industry. Paywalls can be one part of that model, but are certainly not the only component, he said.