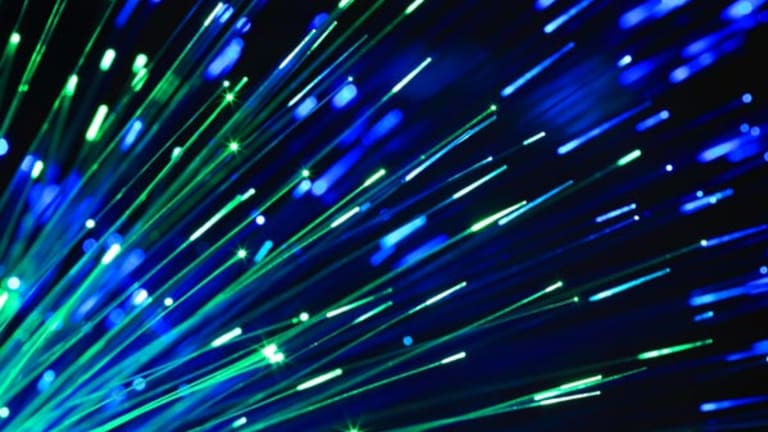 Pandora Earnings Preview: What Wall Street's Thinking
Pandora is expected to outperform consensus estimates.
NEW YORK (
) --
Pandora
(P)
will report its fiscal 2014 second-quarter earnings Thursday after the bell.
Analysts polled by
Thomson Reuters
expect the Internet radio company to earn 2 cents a share on earnings of 156.22 million. Last quarter, Pandora
10 cents per share on $128.5 million in revenue, a 58% increase year-over-year, matching analysts' expected EPS and beating expected revenues of $123.96 million.
Wedbush's Michael Pachter maintained both his "neutral" rating on the stock and his price target of $19.50, estimating the company will earn 2 cents per share on revenue of $162 million. "It appears to us that Pandora may have turned the corner in terms of monetization and profitability," he wrote, citing advertising growth and integration with media buying platforms and Internet radio productivity measurements. Pachter kept his "neutral" rating, choosing not to upgrade it due to "the looming threat of Apple's iTunes Radio and uncertainty over long-term royalty costs." Other risks to Pandora's stock are the imposition of data caps by Internet service providers and competition from newer mobile radio applications.
In contrast, Rob Sanderson of MKM Partners predicted higher earnings, between $163 and $165 million, or 4-6% above consensus, earning 5 cents per share. He noted Tuesday that Pandora's shares are up 29% since its last earnings report, while the NASDAQ as a whole is up 3.8%. While last quarter's growth was driven primarily by subscriptions, Sanderson argues that Pandora will "need to report a clear beat in mobile ad-revenue for the stock to maintain its recent gains." Nonetheless, he expects a "solid beat-and-raise" due to increases in local advertising and positive feedback on integration into radio advertising agency buying platforms. Since Pandora instituted a listening cap, growth in listening hours has declined sharply, to which Sanderson attributes large savings in content costs and increased mobile ad RPM. However, like Pachter, he identifies iTunes Radio as a potential threat to Pandora, with the cap incentivizing the heaviest Pandora users to try iTunes Radio when it releases in the fall.
Barton Crockett of Lazard Capital Markets models EPS of 1 cent on revenues of $159.8 million, just above consensus. He ascribes Pandora's strength in part to its Music Genome Project, which makes the company "a brilliant solo act" and will "allow it to maintain a meaningful position in a burgeoning Internet radio market." He identifies upside risks including falling content costs, higher mobile ad RPMs, and fizzling new competition, while downside risks include rising content costs and negative growth. Thus, given the "long-term concerns around music royalty costs and rising competition" surrounding Pandora, Crockett believes its shares are fairly valued.
--
Written by Laura Berman in New York
Follow @LauraBermanTST