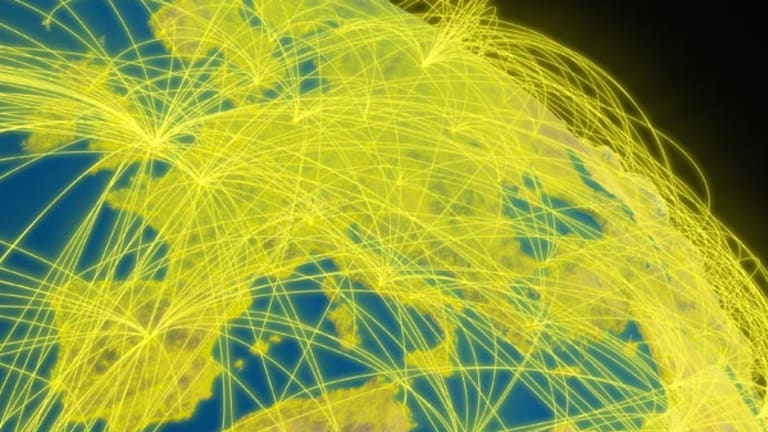 Pandora as a Gauge for Tech IPO Fever
As Pandora prepares to report earnings for the first time since its public debut, we check in with the pre- and post-IPO markets.
NEW YORK (
) -- While analysts expect the newly-public streaming music firm
Pandora
(P)
to report break-even second-quarter results after the bell Thursday, tech investors will be watching for a surprise profit, or something that might provide a little momentum to the company's shares.
Pandora's stock price has fallen more than 30% since its debut, a slide that's largely representative of the broader IPO world, which thanks to
recent stock market volatility
and economic uncertainties, has slackened greatly.
So far in August, 16 IPOs have been postponed or withdrawn, according to
Bloomberg
. Even the frenzied tech IPO scene, which just two months ago lifted
Pandora shares more than 63% on their public debut, has fizzled.
Four tech IPOs have been delayed in the last three weeks, including those of mobile technology provider
InvenSense
, security firm
Trustwave
and Portuguese mobile marketing company
TIM
. And young firms brave enough to forge ahead with their debuts have seen much weaker-than-expected offerings.
Gloomy Forecast for Tech IPO Market
Unfortunately, things aren't likely to get better in the second half of the year, according to recent research from PricewaterhouseCoopers. Historically, said the firm, when there's economic turmoil, investor appetite for unproven assets associated with young companies cools due to the high degree of risk they pose.
The market volatility could also raise deeper questions about a pre-IPO firm's financials, which could, in turn, delay -- or kill -- an IPO. In this vein, Groupon recently
amended its S-1 to remove an accounting metric
that critics said wasn't an accurate portrayal of the company's finances.
"Not being transparent with investors is particularly a bad policy if people are being more cautious," said Stuart Wall, CEO of
Signpost
, a daily deals platform. "It may have been easier to get questionable accounting through in the past, but
not now."
Nick Einhorn, an analyst with IPO research firm Renaissance Capital, said investor uncertainty around high profile companies like Groupon and
Zynga
could indeed delay their planned public offerings
. "Both companies are growing very quickly, but it's less clear how they're going to become mature," he said. "If they can convince investors they have the ability to manage their growth over time, they'll be able to go public. But if investors are skeptical, it'll be difficult."
One thing is for sure: valuations will take a beating. "It's not that brand-name companies will have trouble getting off the ground, but they're going to be marked down," said independent IPO analyst Tom Taulli.
As investors wait for the IPO conditions to improve, here's a look at the performance of four tech companies that managed to go public just in time.
Pandora Media
Pandora's on deck to report fiscal second-quarter earnings Thursday, and investors want to see if the online radio company can translate its significant user growth into profit. It's also up against some stiff competition, which ranges from buzzy upstarts like
Spotify
to radio stalwart
Sirius XM
(SIRI) - Get Sirius XM Holdings Inc. Report
to tech giants
Apple
(AAPL) - Get Apple Inc. Report
,
Google
(GOOG) - Get Alphabet Inc. Report
and
Amazon
(AMZN) - Get Amazon.com Inc. Report
.
Pandora is expected post flat earnings on revenue of $60.3 million.
The company began trading on the NYSE in June on the heels of successful offerings from
LinkedIn
(LNKD)
and Russian search giant Yandex (YNDX) - Get Yandex N.V. Report
.
Pandora priced at $16 per share, significantly above its projected range of $10 to $12 per share. But despite its strong debut, Pandora's stock has fizzled, with shares down around 33% for the year. Pandora was trading around $12 Thursday.
Although the company has posted significant user and revenue growth -- sales jumped to $137.7 in fiscal year 2011 from $55.1 million during the prior year -- it has yet to turn a profit.
Some are skeptical that Pandora will be able to turn its growth into profit. Of the nine analysts who initiated coverage of the company, about half have rated it a sell.
"It's an age old Internet tale," said Capstone Investment analyst Paul Meeks, who is bearish on Pandora. "We believe it may be a stretch for the company to leverage its content acquisition costs to get to
profitability."
Others are more optimistic about Pandora's prospects: "We believe Pandora's unique personalization technology is highly differentiated and is defensible against the competition," Wells Fargo analyst Jason Maynard wrote in a note to clients.
LinkedIn
LinkedIn's May IPO was a turning point for the tech sector; for starved investors still reeling from the recession, it marked the first major offering from the much-buzzed-about social media world.
The business social network opened strong,
with shares kicking off at $84
-- double their initial offer price.
While the stock has come down a bit since then, shares still remain high, trading just above $74 Thursday.
Earlier this month, LinkedIn reported
second-quarter earnings that handily beat
analyst expectations, posting adjusted earnings per share of 10 cents on sales of $121 million. Analysts had expected a loss of 3 cents a share on sales of $104.7 million.
LinkedIn also said its member base grew to nearly 116 million users, making it the world's second largest social network behind
Facebook
.
This boost in members comes as the company is expanding abroad aggressively. It opened regional headquarters in both Asia and Northern Europe during the quarter, bringing the total number of offices outside the U.S. to 12.
The company has also rolled out several new products in an attempt to convince members to linger longer on its site.
Yet despite LinkedIn's aggressive growth, some analysts are concerned that the company's valuation is too high. Evercore Partners and Morgan Stanley recently cut their ratings on the stock.
"There is froth in the stock price of LinkedIn and other social media names," Paul Meeks, an analyst with CapStone Investments, said in a research note. "We can't get
to its stock price from there or from where we see LinkedIn going even under the most optimistic scenario."
Fusion-io
Its business might not be sexy, but its prospects are: Storage technology company
Fusion-io
(FIO)
, which makes flash-based cards that enable servers to run faster, counts many high-profile Silicon Valley companies as clients, including Apple and a few social media firms like
Facebook
.
In fact, it was likely that social media connection that enticed tech investors to gamble on
, which saw shares priced at $19, respectably north of its projected range of $16 to $18 a share.
Fusion-io recently
edged analyst expectations
during its first post-IPO earnings report, posting profit of 15 cents a share on revenue of $71.7 million for its fiscal fourth quarter. Analysts had expected earnings per share of 14 cents on sales of $70.6 million.
During the quarter, the company also announced the acquisition of virtualization software company
IO Turbine
for $95 million.
Some analysts remain cautious on Fusion-io, noting that the company's revenue stream is difficult to predict in the short term as customers may make non-recurring purchases that disrupt quarterly patterns.
Shares of Fusion-io are down 6% for the year, currently trading around $21.
Demand Media
While online content creator
Demand Media
undefined
saw shares surge more than 33% above its initial offer price following its January IPO, the stock has slid since. Shares of Demand are down almost 63%, prompting the company's board to approve a $25 million stock buyback earlier this week.
Demand, which employs freelancers to create low-cost content for its properties as well as some traditional media outlets, has been hit by investor fears that a change in Google's search algorithm would impact the company.
Google has previously said it's tweaking its search technology to improve the rankings of high-quality sites, while pushing down low-quality outlets. The change is reportedly directed at reducing the visibility of so-called content farms like Demand's eHow.com, which have a "low value-add" for users.
Demand "remains susceptible to being further de-emphasized in the Google search ranking pages," said Stifel Nicolaus analyst Jordan Rohan, who lowered his price target to $13 from $25.
Demand, in turn, is looking at new ways of driving growth, namely via acquisitions. In March, the company announced the buy of live-blogging platform
CoveritLive
, and has since made a string of other purchases, including
social media product developer RSS Grafitti
and online advertising firm
IndieClick
.
--Written by Olivia Oran in New York.
>To follow the writer on Twitter, go to
.
>To submit a news tip, send an email to:
.