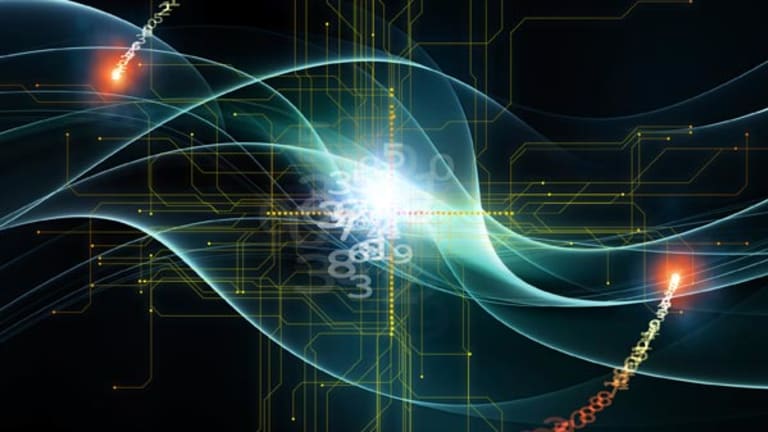 Publish date:
Palm's Last Ditch Effort
After a meeting with Verizon, troubled smartphone maker Palm has renewed hopes of better sales and investor upside.
After a meeting with Verizon, troubled smartphone maker Palm has renewed hopes of better sales and investor upside.
Updated since 10:15am EST with new stock price.SUNNYVALE, Calif. (TheStreet) -- As Palm (P) addresses the Verizon (VZ) - Get Report snub, investors spy a sliver of hope, or possibly more dashed expectations.
Palm shares, which fell 19% Thursday after the
company warned of a 30% sales shortfall and lowered its year-end revenue target,
continued to slide Friday.
In a note to employees, published by
The Wall Street Journal
late Thursday, CEO Jon Rubenstein blamed weak demand for the phones and order cancelations by telcos for the steep downturn.
However, Rubenstein said he had a "very successful meeting with Verizon" and said that the nation's largest wireless shop "acknowledged that their execution of our launch was below expectations and recommitted to working with us to improve sales."
If true, even a small increase in sales support and marketing from Verizon could provide a big lift for Palm. But even the promise of more backing from Verizon did little to give investors confidence that Palm still has a fighting chance.
Palm did not fare well at Sprint last year, and as hopes rose in anticipation of adding Verizon as a partner,
the signal from Verizon was chilling.
In September, as Verizon was preparing a $100 million ad campaign to launch
Motorola's
(MOT)
Droid, its first
Google
(GOOG) - Get Report
Android phone, Verizon had little interest in supporting the arrival of less-than-popular Palm phones, according to people familiar with the company.
On January 25, the Palm phones debuted at Verizon with little fanfare. With no Superbowl ad and no Valentine's Day promotions and reports that store sales staff were steering would-be Palm buyers to Droids, it was obvious that Verizon wasn't exactly behind Palm.
Palm says it is three weeks into Project JumpStart, an effort to train Verizon sales reps on the on virtues of the Palm and Pixi phones. And Palm says the advertising effort has increased.
All this, unfortunately, may not be enough to overcome the monumental challenge in the smartphone market. Giants including
Apple
(AAPL) - Get Report
,
Research In Motion
(RIMM)
and Google have deeper pockets and new phones coming this year that will effectively squeeze the smaller player out.
Palm shares were down 5% to $6.23 in afternoon trading Friday.
-- Written by Scott Moritz in New York
RELATED STORIES
>>Palm Warns of a Steep Sales Shortfall
>>Palm's Next Move
>>Apple, Google, RIM: Smartphone Shakeout
Follow our tech coverage
and become a fan on