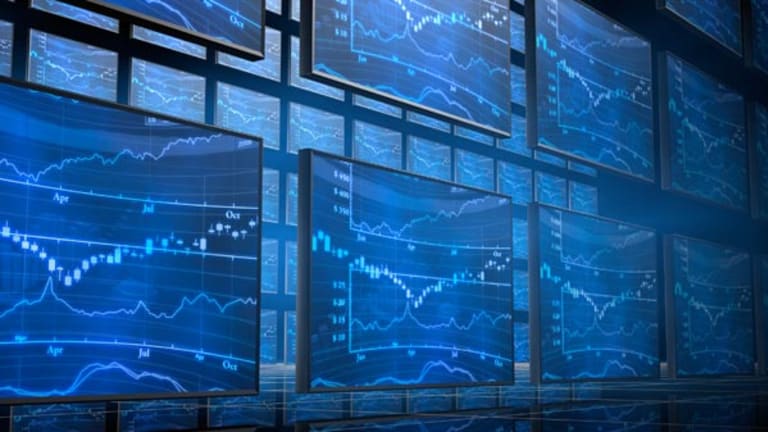 Publish date:
Oracle's Vows Prompt Sun's Rise
Sun shares surge after Oracle attempts to allay E.U. antitrust concerns about its acquisition.
Sun shares surge after Oracle attempts to allay E.U. antitrust concerns about its acquisition.
SANTA CLARA, Calif. (
) --
Sun
(JAVA)
shares surged in pre-market trading on Monday after
Oracle
(ORCL) - Get Oracle Corporation Report
attempted to allay E.U.
about its
of the tech giant.
Oracle attended a behind-closed-doors hearing with the European Competition Commission last week that was expected to focus mostly on Sun's contentious
database technology. MySQL is one of Sun's core technologies. The database software powers many open-source programs like WordPress, prompting European concern that the deal could have widespread ramifications for the broader tech sector.
In a statement released early on Monday, Oracle promised to maintain MySQL "as a competitive force" in the database market. The Redwood Shores, Calif., firm vowed to enhance MySQL and make future versions of the technology available under a General Public License (GPL), a clear attempt to boost Oracle's open source credentials.
Shares of Sun rose 81 cents, or 9.69%, to $9.17, as investors warmed to the news.
Oracle has recently been embroiled in a
with the E.C. after officials issued a formal
to the
. MySQL's strong links to the open source world have weighed heavily on European regulators, despite the fact that Sun shareholders and the Justice Department have already approved the acquisition.
Monday's news reports suggest that the E.C. is now much
more positive
toward the Sun deal.
European regulators said that Oracle's vows to database customers were "an important new element," according to
The Associated Press
. E.U. Competition Commissioner
, long a thorn in Oracle's side, reiterated her
optimism
about achieving a successful outcome in the case.
"Oracle shall continue to make the source code of all versions of MySQL Community Edition publicly available at no charge," the software giant said in a statement. Oracle also promised to increase spending on MySQL research and development.
Oracle recently denied a
that said the company was willing to create a separate unit to house
. The E.C.'s conciliatory tone on Monday has prompted speculation that a selloff is now even more unlikely.
European officials recently
the deadline for their antitrust review of the $7.4 billion deal from Jan. 19 to Jan. 27.
Originally, Oracle hoped to close the deal sometime during the summer.
The drawn-out purchase has been particularly problematic for Sun, which recently announced plans to cut
. Sun revealed the layoffs in a filing with the
Securities and Exchange Commission
, saying that its hand was forced by the deal's delay.
Oracle CEO Larry Ellison has also
that the EC probe is costing Sun $100 million a month.
Oracle shares rose 27 cents, or 1.19%, to $23.05 shortly after the market opened as the Nasdaq gained 0.54%.
-- Reported by James Rogers in New York