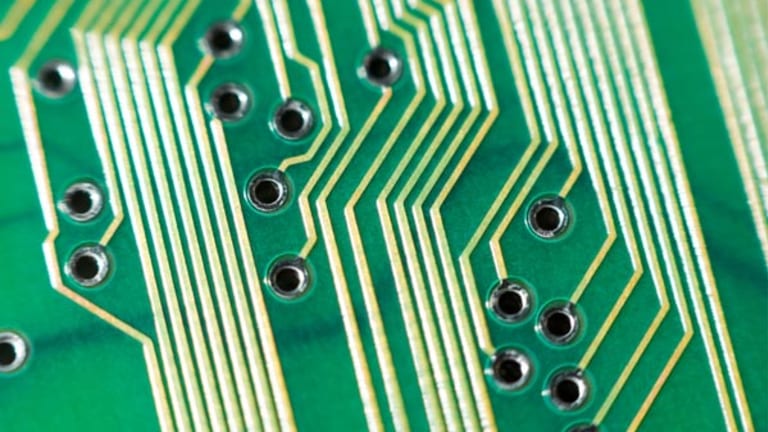 Publish date:
Oracle's Q2 May Shed Light On Sun
Oracle's second-quarter conference call may shed more light on the database giant's contentious acquisition of Sun.
Oracle's second-quarter conference call may shed more light on the database giant's contentious acquisition of Sun.
REDWOOD SHORES, Calif. (TheStreet) -- Oracle (ORCL) - Get Oracle Corporation Report is expected to provide an update on its controversialacquisition of Sun (JAVA) when it reports its second-quarter results after the market closes on Thursday.
After
with the European Commission about the antitrust implications of the
, there have been
that the two sides are close to burying the hatchet.
Oracle
attended a behind-closed-doors hearing with the E.C. last week that focused on Sun's core
database technology. MySQL powers many free software programs such as WordPress and has prompted European
that the deal could have widespread ramifications for the overall tech sector.
With Oracle recently promising publicly to maintain MySQL's open source credentials, E.U. competition commissioner
is said to be
optimistic
about achieving a successful outcome in the case. The E.C. has until Jan. 27 to approve or reject the acquisition, although Oracle CEO
Larry Ellison
and his executive team are expected to face questions on the deal during Thursday's second-quarter conference call.
The Oracle chief may also use the call to fire more shots at
arch-rival
IBM
(IBM) - Get International Business Machines (IBM) Report
. During his opening keynote at Oracle's annual user conference in October, Ellison came out
blasting IBM for allegedly claiming that Oracle would get rid of Sun's hardware business.
Sun uses its SPARC processor technology within its hardware, whereas IBM sells systems based on its own chips, called Power. The two companies are set to go head to head.
Oracle missed analysts' sales estimates in its
as it felt the
of weak license sales in Europe and Asia. However, the company's database business is expected to
rebound
in the second quarter as firms prepare to revamp their IT infrastructure, according to Broadpoint AmTech analyst Yun Kim.
Analysts surveyed by Thomson Reuters expect Oracle to post revenue of $5.69 billion and earnings of 36 cents a share, compared to $5.6 billion and 34 cents a share in the same period last year.
Oracle's shares, which have risen just over 30% this year, closed down 4 cents, or 0.18%, at $23.12 Wednesday.
-- Reported by James Rogers in New York