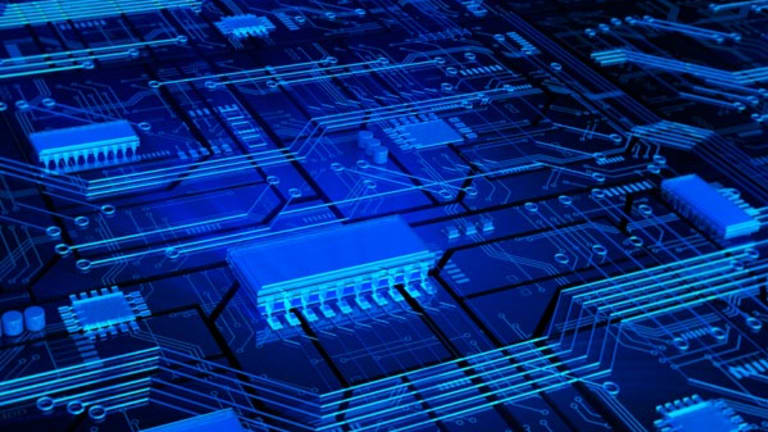 Oracle's Ellison Issues IBM Challenge
Oracle CEO Larry Ellison will wield Sun's hardware as a cudgel against IBM.
(Updates share price)
SAN FRANCISCO (
) --
Oracle
(ORCL) - Get Oracle Corporation Report
CEO Larry Ellison took a swing at tech bellwether
IBM
(IBM) - Get International Business Machines (IBM) Report
to kick off the
's annual user conference late Sunday and urged customers have faith in his
of
Sun Microsystems
(JAVA)
.
The fiery Oracle chief came out all guns blazing during the opening keynote at the Moscone Center late Sunday, targeting his firm's biggest database rival. Ellison blasted IBM for allegedly claiming that Oracle would get rid of Sun's hardware business.
Sun uses its SPARC processor technology within its hardware, whereas IBM sells systems based on its own chips, called Power, and the two companies are set to go head to head.
"We are not selling off our hardware business -- SPARC is fantastic technology and it can be even better with investment by increasing the rate of innovation," said Ellison, according to the
TG Daily
Web site. "If IBM wants to compete, we are happy to compete -- we intend to demonstrate that SPARC is the best
architecture in the world."
Oracle's $7.4 billion acquisition of Sun sent shockwaves through the tech sector when it was announced earlier this year, taking the database software specialist into a completely new area. Although the
is seen by many as the jewel in Sun's crown, the Santa Clara, Calif.-based firm also sells a vast array of servers, storage and workstations.
Ellison reportedly said that Oracle now has a "huge opportunity" to design faster and more cost-effective systems by combining hardware and software.
"There are definite advantages of
a single organization having control of both hardware and software," he said, according to
TG Daily
. "For example,
Apple
(AAPL) - Get Apple Inc. (AAPL) Report
has done a tremendous job of tackling hardware and software problems at the same time."
Hewlett-Packard
(HPQ) - Get HP Inc. (HPQ) Report
and IBM are attempting to lure Sun customers onto their own technology, and the acquisition has been held up by a European Commission
into the deal.
The deal has already been
by Sun shareholders and the
DoJ
, but has been delayed while European regulators scrutinize the merger's antitrust implications. Officials are mainly concerned about
getting its hands on the MySQL database and thus limiting the choice for database software.
Oracle had originally hoped to close the merger sometime during the summer, although Brussels now has until Jan. 19, 2010, to either clear the deal or prevent it
Last week, at Oracle's annual shareholder meeting, Ellison
speculation that the software firm is planning to acquire storage specialist
Brocade
(BRCD)
.
IBM, which reports its
third-quarter results
after market close Thursday, is seen as one of the
of the recession, having pushed margins up despite falling revenue.
Shares of Oracle, which missed analysts' sales estimate in its recent
, fell 6 cents, or 0.3%, to $20.68 in trading Monday as the Nasdaq rose 0.6%.
-- Written by James Rogers in New York