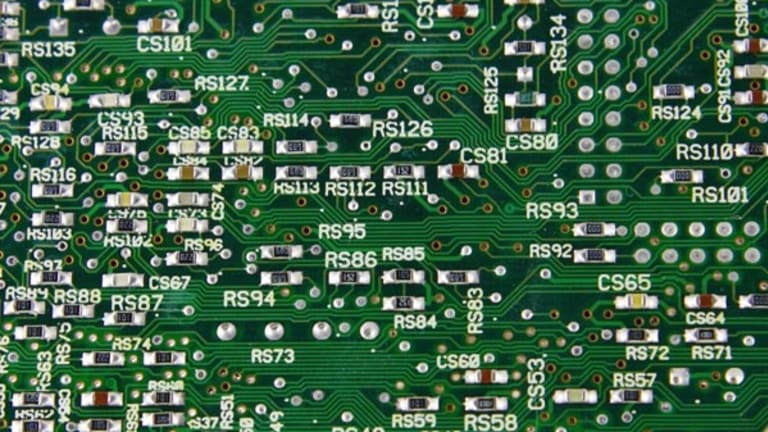 Oracle Stumbles, but Management Already Sees a Rebound
If that's true, the stock could be a bargain.
NEW YORK (TheStreet) -- Oracle (ORCL) - Get Oracle Corporation Report on Wednesday posted quarterly earnings of 65 cents a share on revenue of $8.97 billion, falling short of Wall Street's estimates.
The three dozen analysts who follow the stock were expecting earnings of 66 cents on revenue of $9.39 billion. The company had beaten estimates by a few cents during the two previous quarters, so optimism was running high.
The disappointment was palpable. The stock traded above $36 earlier in the day, closing the regular session at $35.76. By the end of the company's conference call, around 6 p.m. New York time, it was down to $32.76.
Oracle said hardware sales dropped 23% to $671 million from a year earlier. New license sales were also disappointing, down 2% including cloud subscriptions. The improvements were in license renewals and product support, up 7% to $4.3 billion.
On the conference call, Oracle's top management insisted the company is on track. Executives blamed the poor results on currency changes, the sequester and new products to be released in the coming quarter, forestalling sales of older technology.
Co-President and CFO Safra Catz said some sales from the third quarter jumped into the fourth, but have now closed, adding that Oracle's fourth quarter, which it's now in, is usually its strongest. She projected GAAP earnings will be in the range of 72-78 cents per share in the current quarter, and that revenue growth could hit 4%.
"We feel great about our strategy," Co-President Mark Hurd said. "Our win rate went up" on competitive deals. He ticked off a list of new cloud customers, including
Travelocity
,
Disney
,
OfficeDepot
,
Match.com
,
Dow Chemical
and
Southwest Airlines
.
CEO Larry Ellison said the company's newest hardware, to be announced next week, will provide up to 10 times the performance of what it replaced. "We think the fourth quarter will be better than the third quarter, but we expect the real turnaround in the first quarter of 2014," as the company's performance claims are verified by customers.
Despite the happy talk, the sales shortfall sent the stock tumbling about 8% in after-hours trading, the lowest for the year.
, Oracle is trying to manage a transition from its traditional client-server architecture to a cloud architecture.
While cloud technology is designed to lead to lower costs, using commodity hardware and open software, Oracle's cloud is based exclusively on its own hardware and applications.
Ellison's biggest gamble to date was the purchase of Sun Microsystems in 2010. He focused his remarks on the complete refresh of the company's hardware line, which the company sells profitably as a package with its software.
Ellison insisted hardware sales will accelerate with the release of the new products. He said sales of Exadata storage units fell only because customers were buying entry-level versions of new products, adding he expects those sales to grow as well.
"We delivered a lot more technology and a lot more performance," Hurd concluded. "Our pipeline is up, unit levels are up, so we're in a really strong position." But the stock's price remained down, with the price falling another 50 cents during the call.
Ellison's conclusions were upbeat as well. "The technology continues to advance, our user interface is taking a giant step forward, we're encouraged that our ability to compete and win in the marketplace is getting better every month."
If he's right, Oracle starts the day as a bargain.
At the time of publication, the author owned no Oracle stock.
This article is commentary by an independent contributor, separate from TheStreet's regular news coverage.