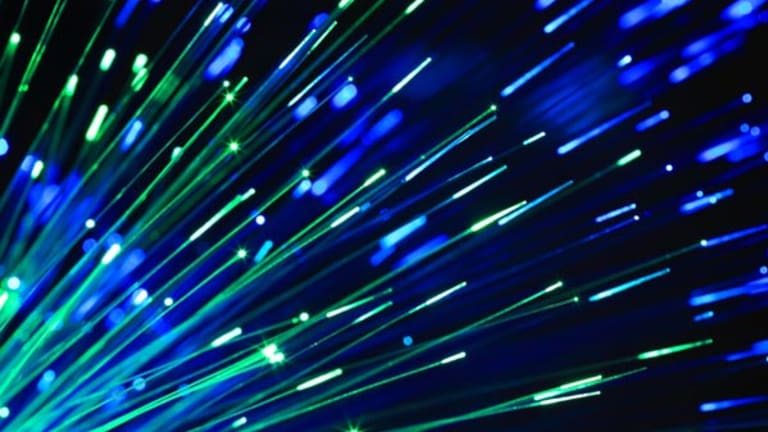 Online Retailers Primed for Cyber Monday
Black Friday may be in full swing, but online retailers are looking for a major Cyber Monday boost.
NEW YORK (
-- Black Friday may be in full swing, but
online retailers
are eagerly anticipating Cyber Monday, hopeful of a major revenue boost as consumers cautiously re-open their wallets.
Cyber Monday, the Monday following the Thanksgiving holiday, is the e-commerce equivalent of Black Friday, traditionally marking the start of the online holiday shopping season. Keen to gain any advantage in a cut-throat economy, however, retail's
are stretching the concept of traditional shopping 'days'. Online retail giant
Amazon
(AMZN) - Get Amazon.com, Inc. Report
, for example, launched its Black Friday deals page earlier this week, and will start offering its 'Cyber Monday' deals on Sunday.
Even
companies are overhauling their
online
efforts, with
J.C. Penney
(JCP) - Get J. C. Penney Company, Inc. Report
expanding its 'Cyber Monday' sale to two days, starting on Sunday. Retail giant
Wal-Mart Stores
(WMT) - Get Walmart Inc. Report
is also offering an entire 'Cyber Week' of offers on its Walmart.com Web site.
Wal-Mart spokesman Ravi Jariwala told
TheStreet
that the 'Cyber Week' promotion encompasses more than 100 products, most of which will be revealed on Monday.
Amazon rival
eBay
is also launching an online shopping offensive, recently announcing '12 Days of Deals' starting on Black Friday. The San Jose, Calif.-based eBay also unveiled a special 'deals' application for
Apple
(AAPL) - Get Apple Inc. Report
's iPhone and iPod touch devices earlier this week, and expects that more than $500 million of eBay merchandise will be purchased via mobile devices by the end of this year.
Almost 90% of retailers will have a promotion for Cyber Monday, according to the National Retail Federation's Shop.org division, up from 83.7% last year and 72.2% in 2007.
"Retailers have a very acute sense of the importance of Cyber Monday in kick-starting holiday sales and have been planning their promotions for months," said Scott Silverman, Executive Director of Shop.org, in a statement. "It seems like companies up the ante every year for Cyber Monday."
At this stage, however, it is unclear whether the 2009 shopping season will be a bonanza or a relative bust for online retailers. Consumer confidence, although improving, is hardly stratospheric. The
, for example, increased slightly to 49.5 in November from 48.7 in October, although this beat economists' prediction of 47.7.
Set against this backdrop, there have been differing predictions for online holiday
.
Analyst firm comScore estimates that online retail spending in November and December will reach $28.8 billion this year, a 3% gain on the same period in 2008. This is certainly an improvement on the recession-hit 2008 holiday season, when sales dipped 3% compared to the prior year, but is well below the growth rates of 20% and higher seen in previous years.
"After weathering the challenge of negative growth rates throughout much of the year, we are finally forecasting a return to positive growth at a rate of 3 percent for the 2009 holiday season," said comScore chairman, Gian Fulgoni, in a recent statement. "However, we need to realize that this year's expected growth rate reflects the rapid deceleration in online consumer spending that occurred during the last two months of 2008."
In its annual holiday retail survey, research specialist Nielsen found that 63 percent of respondents plan to do at least some holiday shopping online, down 10 percentage points from two years ago. Overall, consumers are generally unwilling to part with their cash, according to Ken Cassar, vice president of Nielsen's Industry Insights division.
"It's apparent that many consumers intend to spend less and save more this holiday season," he explained, in a recent statement. Some 42% of survey respondents are planning to spend less money than last year, he added, with only 4% intending to spend more.
In 2008, 42% of respondents answered that they would spend more than $300 online during the holiday season. This year, however, that percentage has dropped to just 31%, while 22% of respondents said that they are going to spend less than $100 online. Despite these figures, Nielsen said that consumers are still using the Internet as a "deal-seeking venue" for comparison-shopping, research and coupons.
There were also signs of optimism online. A National Retail Federation (NRF) survey found that almost half of online retailers expect their holiday sales to increase 15% over last year, with another third predicting growth of up to 14%. Intriguingly, just one in five online retailers expects sales to flatten or decline, suggesting that the Internet will be one of retail's shining lights this year. In a separate survey, the Federation forecast an overall 1% decline in retail sales this holiday season.
Technology research firm Forrester is also bullish, forecasting online retail sales of $44.7 billion between November and December, an 8% increase on the same period last year.
-- Reported by James Rogers in New York