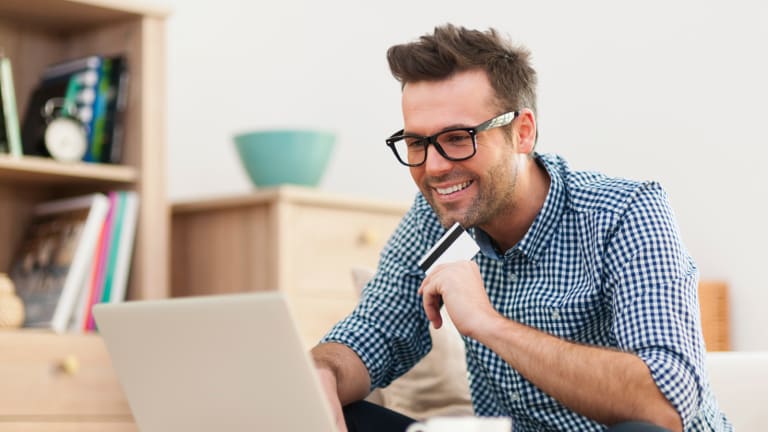 Online Holiday Shopping Expands Way Beyond Just Cyber Monday
The latest numbers show e-commerce starting to dominate even on Black Friday weekend, with Amazon emerging a clear winner.
Updated with more recent numbers from ChannelAdvisor.
Cyber Monday was invented ten years ago by the National Retail Federation's Shop.org to mark the day in which consumers finished up whatever holiday shopping they hadn't managed to get done in stores on Black Friday. Back then, consumers had a faster and more secure Internet connection at work, so they would be able to get some online shopping done when in the office.
But now that this clearly is no longer an issue, singling out Cyber Monday as the one day for online shopping has become almost meaningless as online shopping takes over the entire holiday weekend and beyond.
In a survey from the NRF that was conducted by Prosper Insights & Analytics, more consumers took to the Internet to shop on Thanksgiving and Black Friday weekend than went to an actual store, with more than 103 million people saying they shopped online versus nearly 102 million who said they shopped in physical stores.
"We recognize the experience is much different than it used to be as just as many people want that unique, exclusive online deal as they do that in-store promotion," said NRF President and CEO Matthew Shay. "It is clear that the age-old holiday tradition of heading out to stores with family and friends is now equally matched in the new tradition of looking online for holiday savings opportunities."
With the ability to shop on a phone, tablet or desktop at any point in time, online shopping is no longer a one-day event. Amazon (AMZN) - Get Free Report has clearly picked up on this trend with its eight days of Black Friday deals and eight days of Cyber Week deals. 
According to ChannelAdvisor, e-commerce sales were up 43% year-over-year on Thanksgiving, 20% year-over-year on Black Friday, 17% year-over-year on Saturday, and 16% year-over-year on Sunday.
"Despite ongoing mixed retail and consumer spending trends overall, online spending appears to be a bright spot, as more consumers turn to online retail websites and apps for holiday shopping," Baird analyst Colin Sebastian wrote in a note Monday morning.
According to Adobe, $2.74 billion was spent online on Black Friday, an increase of 14.3% over last year. On Thanksgiving Day and Black Friday combined, $4.47 billion was spent online, a new record and up 18% from last year.
But that doesn't mean that Cyber Monday will see a decrease in action.
"Online shopping will taper off for the rest of the weekend and spike significantly for Cyber Monday, which we predict will hit a record $3 billion in sales," said Tamara Gaffney, a principal research analyst at Adobe Digital Index. If sales hit $3 billion, that would be an increase of 12% over last year and mark the largest online sales day of the year.
The day is on track to hit that record according to early numbers from Adobe. Between midnight and 10 a.m. ET, $490 million was spent online, up 14% from last year. ChannelAdvisor also estimates that Cyber Monday is on track to be the largest online dollar day for the year. As of noon ET, total online sales were up 13.3% over last year.
Not surprisingly, one of the biggest winners in this new shopping reality is Amazon. According to ChannelAdvisor, Amazon's third-party sales grew 29% year-over-year on Thanksgiving Day, and 21% year-over-year on Black Friday, Saturday, and Sunday. As of noon ET on Monday, Amazon is up 22.4% over last year.
"The clear winner is Amazon, and those who have chosen to hold it through this ramp look, again, to be rewarded," said TheStreet's Jim Cramer, creator of and contributor to Real Money. "The double-digit gains we are hearing about are incredible, given the size and mass of Amazon, and it's enough to make any bullish analyst put through a price target increase."
Exclusive Look Inside:
Jim Cramer missed the trading floor so much, he created a BETTER one at Real Money. See where he blogs each and every trading day and the market views of 30+ Wall Street pros. Learn more now.