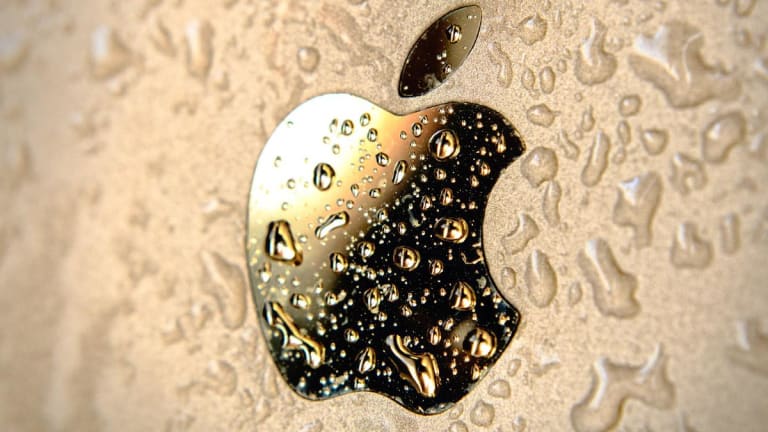 5 Things That Could Make Apple Stock Rebound in 2019
Buying Tesla, settling with Qualcomm or other moves could pull AAPL out of its 37% slide.
Apple's recent stock performance has left some investors wistful for the golden days of yore.
Since hitting a high of $233.47 on Oct. 3, Apple  (AAPL)  has tumbled some 37% owing to a mix of tariff fears, worries around iPhone sales as well as overall doldrums afflicting the FAANG names.
What might spark a turnaround for the phone giant next? Wedbush's Dan Ives recently sent around a wish list for Apple investors for 2019, and here are some of the intriguing projections that could rev up Apple's stock in the New Year and beyond:
200 Million iPhones, and Other Good News
In its last earnings report, Apple sought to further drive attention away from iPhone sales in saying that it'll no longer break out that metric for investors.  But that decision sparked something of a backlash, with investors digging for clues on iPhone demand nonetheless.
Reports from suppliers have sparked worries that iPhone demand is cooling off, but Ives believes that unit sales of 200 million of more for full-year 2019 would be reassuring news. That figure represents the "line in the sand for the bulls/bears," in his opinion.
He said Apple could also bolster that by reporting consumer upgrades of 30 million units in China, a key sales market for the company. Services revenues north of $45 billion for 2019 would also go down well with investors as Apple seeks to spotlight its growing services business.
No More Trade War
The ongoing U.S.-Chinese trade conflict has been among the biggest sources of worry for Apple investors over the past few months. 
President Donald Trump's mercurial behavior around U.S.-China trade hasn't been kind to Apple's stock, and Bloomberg recently reported that AAPL is weighing a shift away from China as its main manufacturing base if tariffs reach 25%. That's a sign that Apple is taking that possibility seriously.
Ives wrote that the best scenario would be if the China trade war settles in early 2019 "with no disruption to [Apple's] flagship Foxconn factory" and chatter around possible iPhone tariffs never come to fruition.
Kiss and Make Up with Qualcomm
Apple and Qualcomm (QCOM) have been locked in an escalating legal spat over licensing rates and patent fees, with Apple suing Qualcomm in three countries -- including a $1 billion lawsuit in the America.
Qualcomm has filed its own countersuits against Apple, and the prospect of a long, nasty legal spat has AAPL investors worried about a pitched battle or adverse judgments. While there appears to be no endpoint in the immediate future, a swift settlement to the dispute would "remove the growing worries on this legal headwind," Ives wrote.
Buy a Movie Studio
It wouldn't need to be a movie studio necessarily, but an acquisition of a "major content player" by Apple could breathe new life into Apple's long-anticipated streaming initiative, according to Ives.
AAPL has revealed precious little around its streaming initiative other than a few hints about what the focus might be. For example, it announced a content partnership with Oprah Winfrey and has inked deals with other creators like J.J. Abrams.
Ives believes the service could arrive by 2019 -- and an acquisition of a major content shop could go a long way in getting consumers and investors excited for what's to come.
Team Up with Tesla?
A partnership with Tesla (TSLA)   -- or even a Tesla buyout by Apple -- has been bandied about for a while now.
Some analysts have pointed out that given Apple's ambitions in the car space, a combination of Apple and Tesla could make sense. Garrett Nelson, an automotive analyst at CFRA Research, wrote in a recent note that "to the casual observer, this prediction might seem outlandish, but we argue the combination would make a lot of sense for both companies at this point in time."
Ives believes that a partnership with Tesla rather than an acquisition represents a more likely scenario. Whatever happens (or doesn't happen), speculation around Apple's car plans grew last week when it was reported that Apple had poached a designer from Tesla.
Apple is a holding in Jim Cramer'sAction Alerts PLUS Charitable Trust Portfolio.Want to be alerted before Cramer buys or sells AAPL? Learn more now.
(This item has been updated.)