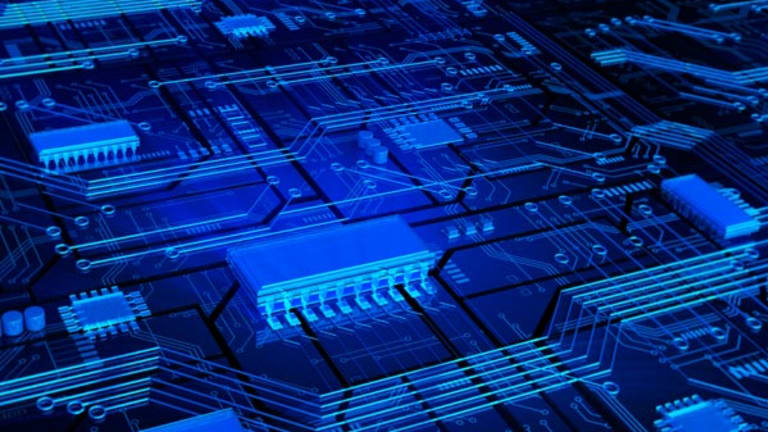 Oh Canada: Verizon Ponders Northern Expansion
Many folks hoped the Verizon quarterly results call last week would give some clues about how serious the company is about making a foray into Canada via acquisition of new entrant Wind Mobile.
Many folks hoped the Verizon quarterly results call last week would give some clues about how serious the company is about making a foray into Canada via acquisition of new entrant Wind Mobile.
NEW YORK (
) -- Many folks hoped the
Verizon
(VZ) - Get Report
quarterly results call last week would give some clues about how serious the telecom giant is about making a foray into Canada via acquisition of new entrant
Wind Mobile
. At the end of June it was reported that Verizon had made a tentative bid of between $600 million and $800 million to
VimpelCom
, for its Wind subsidiary, with more specific pricing pending due diligence.
Under such a scenario, Verizon would then move to snap up other entrants such as
Mobilicity
, rolling up further AWS spectrum, acquire 700 MHz spectrum and then deploy LTE, making it a vibrant new fourth player that would go head-to-head against the big three incumbents (
Bell
,
Rogers
and
Telus
) instead of just competing at the bottom of the market.
Canadians would welcome such a development, as VimpelCom, perceived to own the new entrant with the highest "staying power", has put Wind on the trading block, jeopardizing the long-term continuation of fierce competition that has brought much needed discounts. Prior to the advent of the new entrants, which came onto the market shortly after the last AWS spectrum auction, Canadian consumers were paying among the highest service rates in the world. Verizon's tone during the call was one of moderation; the company continues to evaluate the Canadian market, and if conditions are right, it would certainly consider entering it via an acquisition of Wind.
Making the Wind Acquisition Work Requires a Lot of Heavy Lifting
But a Wind Canada acquisition would come with a lot of additional considerations for Verizon to ponder. Wind currently owns roughly 1,400 cell sites covering only about 14 million pops. Cross-country coverage would entail a lot of extra base stations (as many as 3,000 to 4,000) and a significant decrease in roaming costs, requiring active regulatory intervention. Furthermore, Wind's only 20 MHz band in AWS spectrum (1.7-2.1 GHz) is in Southern Ontario. Wind also has 10 MHz holdings in Atlantic Canada, Eastern Ontario, Manitoba, Saskatchewan, Alberta and British Columbia, but none in Quebec, where
Quebecor
purchased all the 40 MHz of spectrum available.
For a carrier with nationwide aspirations such as Verizon, these spectrum holdings are not sufficient, requiring Verizon to acquire another new entrant, such as Mobilicity. Mobilicity had received a $380 million offer from Telus, which was rejected by ex-Industry Canada (IC) Minister Christian Paradis in early June. That disapproval essentially lowered the asking price as no other player would be able to match the price offered by an incumbent.
A viable fourth player would entail a total investment of $1.5 billion to $2 billion of capital in order to purchase new entrants, acquire new spectrum, roll out 4G and cover operating losses and cash burn. The 700 MHz auction, now moved from Nov. 19 to Jan. 14, would also have a few wrinkles such as more competition for the spectrum in Quebec where Quebecor gobbled all AWS spectrum in the previous auction.
Another factor not considered in many of the current analyses is the actual wireless equipment: Wind has some
Huawei
3G infrastructure. A Verizon purchase would likely mean that the LTE migration would entail a "rip and replace" strategy, which is quite costlier than an upgrade from 3G to 4G with the same vendor. Another issue that Verizon needs to consider is that Verizon Wireless cannot invest in wireless outside the U.S.; this is part of the Verizon/
Vodafone
(VOD) - Get Report
shareholder agreement. Hence, any investment would need Vodafone's approval or to be done via Verizon.
The Final Word
Investing in a competitive sub-scale wireless operator and then turning it into a Tier-1 carrier that can compete against the incumbents is not really a part of Verizon's DNA. Other large regional players do have that experience of running operators that compete against the large players (e.g.
America Movil
(AMX) - Get Report
, which is in the incumbent in Mexico under the
Telcel
brand, and competes versus
Telefonica Movistar
,
Tigo
,
Entel
, etc. in other Latin American theatres under its
Claro
brand). Speculatively speaking, if AMX were to bid for Wind, it would keep Huawei as a vendor, easing the transition to 4G. Verizon did own Telus previously, which it sold in 2004. If foreign ownership restrictions on large operators were removed, Verizon would have to compare the pros and cons of making a play for any of the big 3 incumbents instead of going for Wind.
Verizon will continue its due diligence of Wind but it will also monitor changes in the Canadian regulatory environment. As part of the exercise, it will also need to determine how it will close the coverage gap, as presently, Wind's rate structure remains unattractive to high-end subscribers due to high domestic roaming costs. In order to tackle the issue, Verizon will consider a combination of network expansion (expensive and slow, particularly without tower sharing), a network sharing agreement and regulatory intervention. This is why I believe this story will continue to develop,
allegro ma non troppo
(Italian tempo meaning "fast but not so fast").
This article was written by an independent contributor, separate from TheStreet's regular news coverage.
Ronald Gruia is a Director at Frost & Sullivan covering emerging telecoms. He has spoken at conferences including Supercomm, CTIA, Intel Communications Summit and VON Canada.