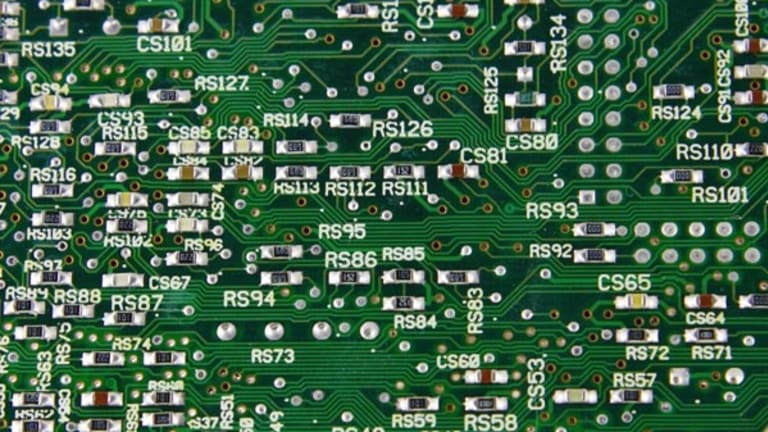 Nokia's Lumia Won't Change AT&T's Role in Your Portfolio
AT&T's steady 6.2% dividend yield might change or might not next year -- but if it does, it likely will hinge on T-Mobile news, not Microsoft and Nokia's new toy.
The following commentary comes from an independent investor or market observer as part of TheStreet's guest contributor program, which is separate from the company's news coverage
.
By Anthony John Agnello
NEW YORK (
) -- Word is that
AT&T
(T) - Get Free Report
is going to be back in the business of hocking high-end, exclusive smartphones again starting early next year. Kaufman Bros. analyst Ben Abramovitz said in a Friday research note that
Nokia
(NOK) - Get Free Report
and
Microsoft's
(MSFT) - Get Free Report
debut collaboration -- the Lumia 800 smartphone powered by the Windows Phone 7.5 operating system -- will arrive in the U.S. in 2012 using AT&T's network as its "window."
A follow-up report in
Forbes
further detailed Abramovitz's thoughts on the future of Windows phones, predicting, "We believe this poses a potential risk for
Sprint
(S) - Get Free Report
and its new long-term commitment to
Apple
(AAPL) - Get Free Report
." The thinking, then, is that Windows smartphones are going to be popular with businessmen. Windows phones will staunch the flood of iPhones and
Google
(GOOG) - Get Free Report
Android devices into the business market with pocket devices using an extension of popular enterprise PC technology.
Also see: Best and worst stocks after the Black Friday sales surge
In the telecom race, this means AT&T might have a lock on the first fashionable Windows phone powerhouse in Nokia's Lumia. Since Sprint has hitched its ship to Apple, the logic says it will miss the opportunity present in Microsoft's new rise.
Abramovitz's logic is sound. After a year of speculation and doomsaying about the Finnish phone maker and Microsoft's partnership, the Lumia is off to a promising start. Nokia shares sank hard last week, dipping 6% on Tuesday after Pacific Crest analyst James Faucette lowered Lumia sales estimates for the quarter to 500,000 phones -- but Nokia countered, claiming Lumia was its biggest release in the U.K. in "recent history." While skeptics might scoff,
France Telecom
(FTE)
subsidiary Orange, a mobile provider for the U.K. that also is an iPhone carrier, said it received more preorders for the Lumia than for any other Nokia phone in its history.
Also see: Black Friday leaves Apple stores barren
Great for Nokia and Microsoft then, and great for international telecoms in the U.K., India and the other territories in which Lumia will release this year, racking up a potential 2 million in sales (according to Deutsche Bank) before the year is out.
Realistically speaking, though, will Lumia really be a game-changer for AT&T?
AT&T's exclusive support of the iPhone was crucial to the company's growth. When AT&T Wireless and Cingular became a single mobile operator in 2007, it was the leading provider in the U.S. by the end of 2008 with a base of 70 million subscribers. The popularity of Apple's iPhone, then a luxury item, helped the company maintain that lead until 2009 when Verizon overtook the company. And it was the iPhone that helped AT&T maintain its competitive edge against Verizon until 2011 when Apple's phone moved on to Verizon, Sprint and other carriers.
Also see: Is AT&T stock a sell as T-Mobile deal yanked?
Right now, AT&T could use a boost for its mobile operations. Subscriber growth missed expectations in the third quarter, with just 319,000 new subscribers signing up where analysts were projecting an average of 406,000. The company also is about to lose a significant amount of capital following its botched acquisition of T-Mobile USA -- a bungle that
might cost the company $4 billion
Whether Lumia can be that boost is difficult to predict. Consumers are nothing if not fickle, and they might be wooed by a new gadget provided the price is right and the subscriber incentives are appealing enough. Rumor is that Microsoft is projecting it will sell 100 million phones worldwide in 2012. If AT&T controls the flagship Windows phone in the U.S. and Microsoft meets those lofty sales expectations, it could mean that AT&T sees appreciable subscriber growth.
But the smartphone market is a lot more crowded than it was in 2007, and an exclusive device now simply means it's more difficult to distinguish yourself in the crowd. The mobile market is a game of joining them -- namely Apple and Samsung -- rather than beating them.
The long and short of it for investors: Lumia won't change AT&T's role in your portfolio. The company itself is a glacial mainstay, and AT&T's steady 6.2% dividend yield might change or might not next year -- but if it does, it likely will hinge on T-Mobile news, not Microsoft and Nokia's new toy.
For Nokia though, Lumia represents the first step in what will prove to be an arduous recovery. The significant dip in Nokia shares after analysts' premature downgrade of Lumia sales estimates shows just how skittish Wall Street is about the company. Even with 2 million Lumia sales expected by Jan. 1, Nokia is going to need more to win back investor confidence.
As of this writing, Anthony John Agnello did not own a position in any of the stocks named here. Follow him on Twitter at
@ajohnagnello and become a fan of
InvestorPlace on Facebook
Related Articles:
Get the latest IPO date and IPO offering news for the hottest picks on Wall Street.
Get fired up for Amazon's bargain stock!
BioAmber is jumping into the IPO mix
This commentary comes from an independent investor or market observer as part of TheStreet guest contributor program. The views expressed are those of the author and do not necessarily represent the views of TheStreet or its management.