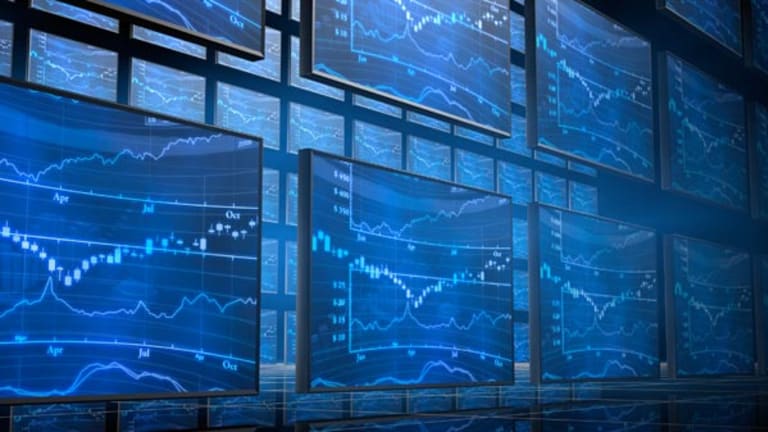 Nokia Warns: Watch Out Below
The top phone shop finds fading support for the products it will abandon next year.
NEW YORK, (
) -- Here's a shocker:
Nokia's
(NOK) - Get Free Report
having trouble selling Symbian phones now that its announced plans to kill the product line.
Nokia's rough road to recovery got even rockier Tuesday as the phone giant cut its second-quarter sales forecast due to weak demand.
The Finnish phone shop says its revenue and margins could be substantially below targets and that its bottom line could slip close to a loss for the June quarter. The company says it will no longer provide any financial targets this year.
"Strategy transitions are difficult. We recognize the need to deliver great mobile products, and therefore we must accelerate the pace of our transition," Nokia chief Steven Elop said in a
Tuesday.
In February, after comparing Nokia to a
, Elop announced that the company was abandoning its own phone software and
Microsoft's
(MSFT) - Get Free Report
Windows Phone 7 operating system for future phones.
Elop says the first Windows 7 phone will arrive by year-end. But a broader selection isn't expected until sometime in 2012. This leaves Nokia dead in the water at a time when competition is heating up.
Nokia investors weren't pleased by the sudden deterioration of business and sent the shares down 14% to $7.07, a 12-year low Tuesday.
Apparently, Nokia's dead-end Symbian phones are competing even more poorly than usual with a new crop of
Google
(GOOG) - Get Free Report
Android phones and the
Apple
(AAPL) - Get Free Report
iPhone.
And the telcos aren't exactly helping prop up Nokia's doomed lineup.
"Carriers are yanking support from 5000-series, X-series, 6000-series Symbian phones. The N8 is being phased out. The E7 launch is a disaster. And new E6 and X7 Symbian phones are not getting marketing support," says MKM Partners' Tero Kuittinen.
But for investors hoping this might be the last of the big downswings, Kuittinen offers a note of caution.
"It looks like the third quarter and fourth quarter are going to be cash-burn quarters," he says, referring to the difficulties of Nokia's lost momentum and market share as it prepares to reenter the market with Windows phones next year.
And while disastrous for Nokia, the rest of the field like Apple,
Samsung
,
LG
,
Sony
undefined
Ericsson
(ERIC) - Get Free Report
and
Motorola
(MMI) - Get Free Report
will no doubt benefit by taking business from the world's largest phone maker.
--Written by Scott Moritz in New York.To contact this writer, click here: Scott Moritz, or email: scott.moritz@thestreet.com.Follow Scott on Twitter at MoritzDispatch