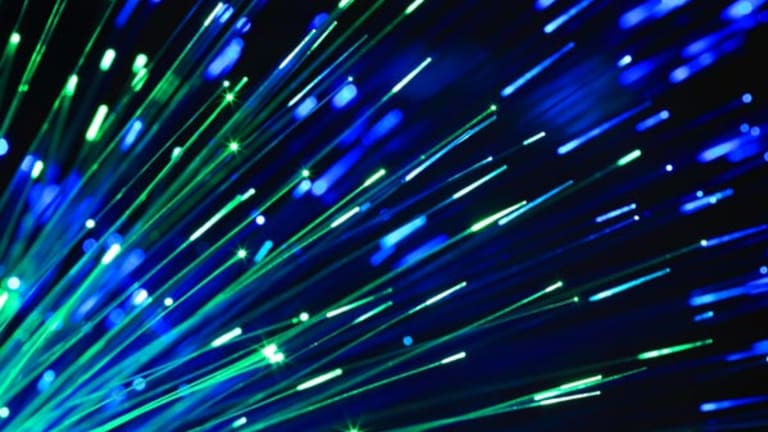 Nokia: Lumia Sales Show Promise
Nokia launches the Lumia in more countries and puts its global sales force to work.
The following commentary comes from an independent investor or market observer as part of TheStreet's guest contributor program, which is separate from the company's news coverage.
NEW YORK (
) --
Nokia
(NOK)
announced its Q4 2011 results Thursday and put total Lumia sales at "well over one million." However, this wasn't enough to compensate for the flagging sales of older Symbian smartphones in the market, as the overall smartphone sales fell 31% year-on-year to just under 20 million. In comparison,
Apple
(AAPL)
sold more than 37 million iPhones in the bumper holiday quarter.
The comparison may be a tad unfair, considering that the Lumia hasn't had enough time in the market to create a big impact, but this shows what it is up against. Apple and the horde of Android smartphones in the market have created two firmly entrenched ecosystems that customers have familiarized themselves with. To create a third ecosystem with Microsoft, Nokia will now have to battle long and hard but the first signs of this partnership coming along are nonetheless encouraging.
See our complete analysis for Nokia stock here.
Several analysts had speculated following Lumia's launch in mid-November that it would sell 1 million by the end of the quarter. In the lead-up to the earnings call, we had a BNP Paribas survey reveal that only 2% of Europeans are interested in buying the Lumia 800. However, the first official sales statement on better-than-expected Lumia sales puts the matter to rest and shows promise in Nokia's long-term strategy as the company launches the Lumia in more countries and puts its global sales force to work.
Nokia announced the Lumia 900 at the CES 2012 and anointed AT&T as the first carrier to launch the smartphone in the coming months in the U.S. The Lumia 710 was made available earlier this month with T-Mobile. Further, the Lumia series will also be made available in Canada, and Rogers and TELUS are already on board for the launch. We earlier
discussed how adding more carriers and launching the phone in different countries will help Nokia win back market share in developed markets.
Dual-Sim Drives Emerging Markets
Nokia saw its revenues decline 22% year-on-year in the emerging markets as the company cut down prices to compete with cheaper priced Chinese rivals. However, a sequential double-digit growth in its dual-sim phones propped up the mobile phone volume for the quarter to 87.7 million -- a little higher than same period last year. Nokia was late on the scene when dual-sim phones became a rage in the developing markets; however, its better brand value in these markets should continue to help it wrestle and win back some of the lost share to the Chinese and local vendors.
Nokia's market share in developing markets has declined from what was once more than 45% in 2008 to around 27% in 2011. We have also seen its market share in developed markets fall in tandem; but emerging markets at 38%, contribute the most to
our new $6.50 price estimate for Nokia compared to 13% by developed markets. So, steps such as the
acquisition of Smarterphone AS, a Norway-based mobile Operating System developer to stem the weakness in emerging markets should positively impact Nokia's stock value in 2012.
Click
to find out how a company's products impact its stock price at Trefis
Like our charts? Embed them in your own posts using the
.
This commentary comes from an independent investor or market observer as part of TheStreet guest contributor program. The views expressed are those of the author and do not necessarily represent the views of TheStreet or its management.